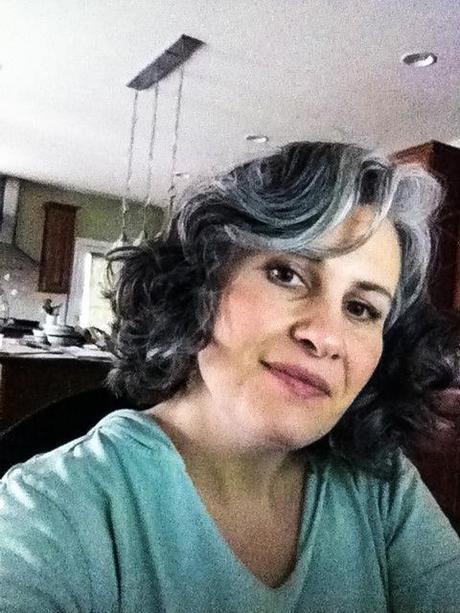 Taking a cue from Oprah's holiday list of her favorite things, I thought I'd start a similar list. I'm hoping to give you ideas for things you may want to try, for things you never thought about trying, and maybe some insight into things EVERYONE has tried.
The very first item I wanted to introduce you to is my favorite, go-to hair care collection by Ouidad. Ouidad is known for their curl defining products. As the owner of 2B curly/wavy hair (the 2B is a reference to my curl patter as defined in The Curly Girl M
ethod) I have sought out those products that help define my wave pattern and keep my curls moisturized and shiny. Curly hair is often dry, simply because of the way hair is when it is curly. It has to do with the cuticle and the curl pattern, but really all you need to know is that curly hair needs special care. And for me one of the best ways to care for my hair is with Ouidad.
I am part
icularly fond of Ouidad's shampoo and conditioners. I usually use Ouidad Curl Quencher Moisturizing Shampoo, but recently Ouidad has launched the new Ouidad Color Sense Collection which not only helps define your curls but also helps prevent against fading if you color your hair.
Ouidad is fantastic at locking in moisture which has helped keep my hair soft. The Color Sense Color Preserving Conditioner is Sulfate and Silicone Free which is important not only to me as a consumer, but also as someone that follows The Curly Girl M
I think the other thing I really love about Ouidad is that it really is a collection of great curl enhancing products that all work together to help you create the sort of curls you want. Ouidad Curl Defining Styling Souffleis now one of my new favorite curling creams. I often use a curl enhancing cream after washing and conditioning my hair. The Ouidad Curl Defining Styling Souffle helps set the curls, reduces frizz (which I hate having), and promotes shine. My hair is very soft when I use the Ouidad Curl Defining Styling Souffle.  And as a little side note on the Ouidad Curl Defining Styling Souffle it SMELLS fantastic and has the most enjoyable texture. I really can't describe it, but I guess the name Souffle gives you a good clue. It is simply delightful to use.ethod. Those ingredients are big no-nos.
So I hope you check out Ouidad and let me know if you think it is a great product for your curly or wavy hair. Check back soon for #2 in my list of favorite things!