It's Friday when I can be all flyyyyyy. Actually, the only place I wanna fly to is my bed, but sigh, a beauty blogger haz to do what a beauty blogger does – be a cheapskate and attend events in hopes of getting freebies….not. (but then again, I do know of some bloggers who do that, and it's kinda off-putting).
Of course, other things that a beauty blogger does is to (duh) blog about beauty, and the good and bad things about it. Here's one (unfortunate) bad product that doesn't perform up to my expectations.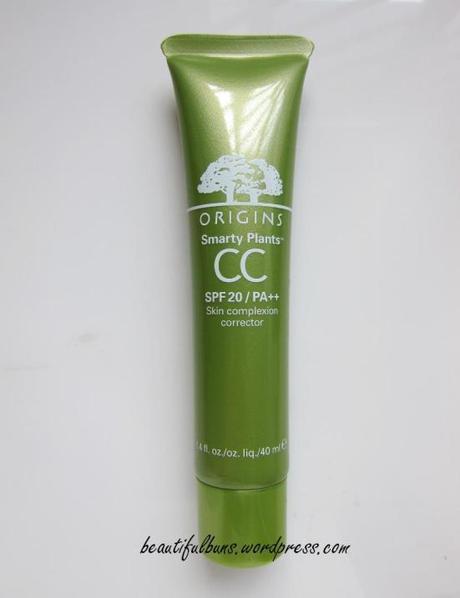 Origins Smarty Plants CC Skin Complexion Corrector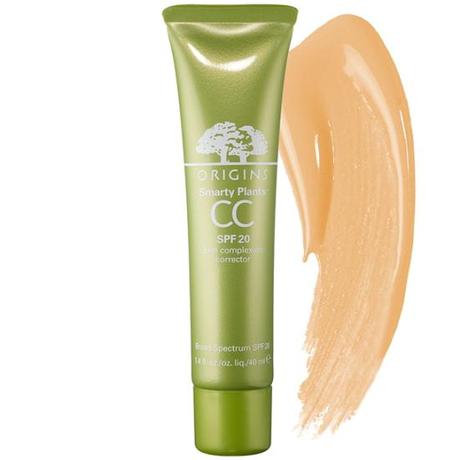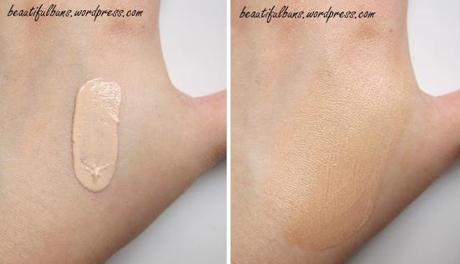 Using the Light/Medium Tone – initially it looks to be an ok shade… but somehow..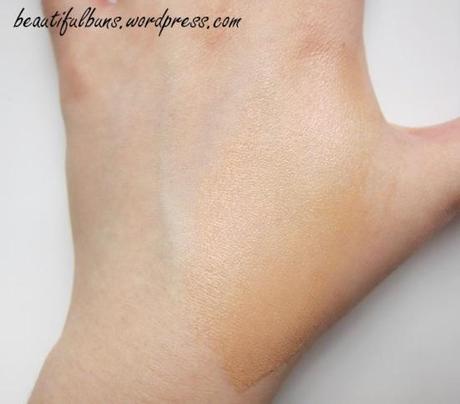 …Notice how the color changes to a shade darker than my skin?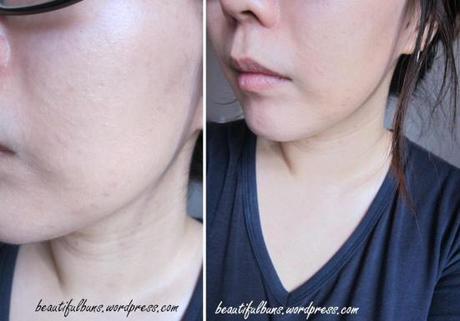 Notice the stark difference between my face and my neck? And look, I haz chiselled cheekbones!
I say…
Unfortunately, very unimpressed with this product. Sigh. What a letdown. And to think I really like Origins products and especially the product's name – Smarty Plants. hurhurhur.
The texture itself is decent – creamy, smooth, easy to apply without pulling on the skin.
It's also lightweight and doesn't feel heavy on the skin, which is another plus point.
It also gives some slight glow (perhaps 20% more than your normal skintone).
However, what I dislike about it is the way it changes color. When it is first applied, it seemed to be a good match for my skin. However, whilst I was taking my photos, I noticed it changing color to a darker shade. After blending in, it became even darker.
I'm not sure why this is so though – can you imagine after several hours of wear and oxidisation? It'll get even darker, yes? What's more, I've got combi oily skin – that'll be a shading nightmare I imagine.
Coverage-wise, it was decent – but I felt like I was shading my skin (and jawline where the blemishes are), instead of covering them.
In fact, upon second look, I actually felt a tinge of tranny stage-makeup. heh.
Unfortunately, since it's not the correct shade, I wasn't able to wear it out of the house, so noooooo purdee photo for you.  I did a simple Google search and it seems that a lot of the positive reviews came from the Caucasians. Perhaps that's something telling you about its suitability to Asian skin.
My final takeaway from this product review for you – make sure you test the colour, and not just for 10 minutes – swatch a bit, go window shop for 30 mins and then check on the final color before you purchase it. As for me, well, I'll stick to my Korean BB/CC creams and prolly resell this. Any takers?