Good Morning my long lost friends!  It just so happens that I disappeared for an entire month from blogging – wow!  How did that even happen?  I missed y'all, but I definitely think the time spent away was refreshing and necessary for me.  I have felt bogged down all summer with commitment after commitment, all great things, but too many things!  Today I'm just going to share some random stuff with you from the past month, blogging was not on the brain, so there is no way I could go back and create decent quality blog posts about what all has been going on the past 30 days, so hold on to your seats as I zoom through one month in one post!
30 Days to Healthy Living
I started the 30 Days to Healthy Living program with Arbonne (Ask me how you can get a great discount)!  Me, Nick, and our friend Shaina are doing it right now.  We're currently on the 7 day cleanse and I'm definitely noticing a change in my body.  I feel great, I'm confident in my skin, and my running has been going very well.  Due to our current diet, we're eating very healthy for the most part!  I won't lie and say we haven't had a cheat or two, but I've been impressed with some of the meals we have made so far!  Also, if you're on a healthy eating diet, Which Wich can be your best friend!  They have a lot of options for a healthy meal since it's completely customizable!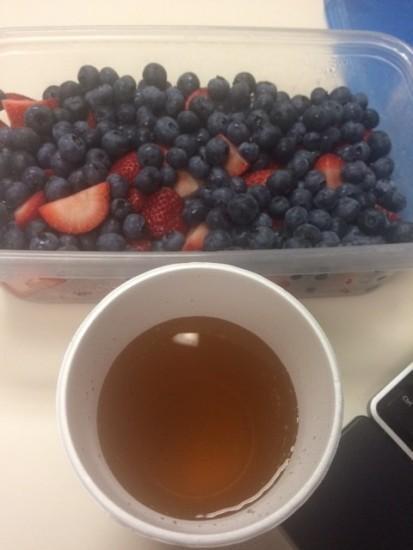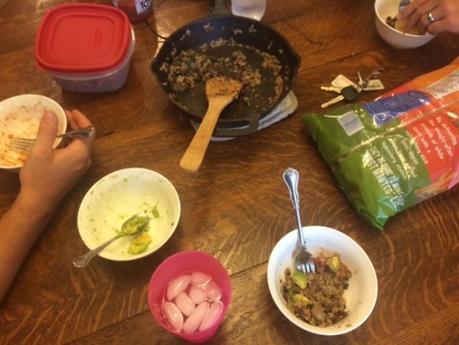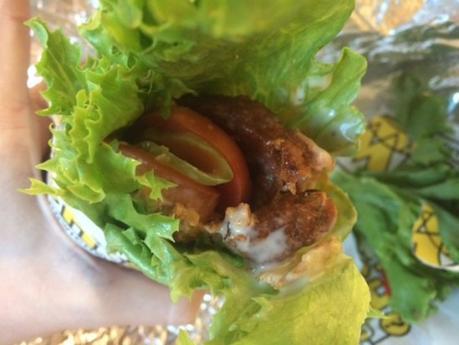 I started feeling very professional lately.  I bought my first "big girl" purse and it's one that holds your calendar and files nicely in the side pockets.  I'm the worst about buying cheap-o purses and literally wearing them down until the "p"leather has worn completely off.  It's gross and ugly and I should feel ashamed, but I'm not good at investing in things for myself.  That's where Nick comes in – he finally told me that I needed a new purse and not a crappy one.  I needed to invest in myself and get one that would last years, so I finally did!  I love my coach bag and they were having a 50% off sale at the outlet on the day we went (who am I kidding?  They probably have that sale all the time but I would never know it!)
I also got my own business cards for Arbonne.  I definitely plan on this being a good business for me.  I love the products and the people I surround myself with in this company, but I'm currently studying for my Series 65 test at my 8-5 day job so I'm holding off on getting serious until I can pass that test and get the burden off my shoulders.  Although I'm not heavily doing the business, I wanted to at least have business cards if people ask and I'm so glad I ordered these ADORABLE ones from Vista Print.  Also, they were cheap.  #winning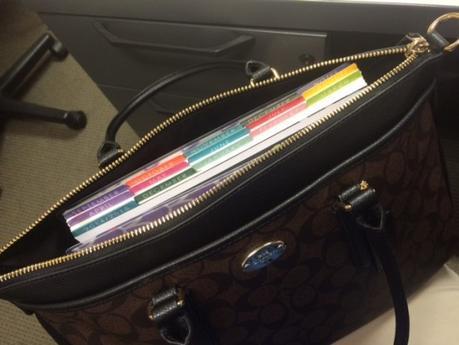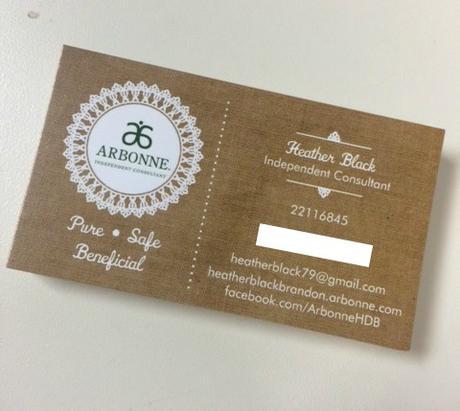 Nick and I took a trip out to Houston last month to visit my cousin!  Remember her from Jamaica?!  Yeah, I can't stay apart from her too long – I get all sad and mushy because I miss her so much.  It turned out to be the perfect relaxing trip.  We barely did anything while we were there except hang out by the pool and enjoy ourselves.  My cousin and I took a few ours to ourselves for a pedi & some girl time, then met back up with the boys for a visit to the Shack where Nick ordered the most ridiculous burger.  I already miss my cousin and I'm looking forward to our next visit.  While we were there, we stopped by Nick's great uncle & aunt's.  They were so sweet and we enjoyed our time with them.  Luckily, Nick may get a few job leads because his Uncle was an engineer for NASA and has a lot of connections.  Although I think both of us would be happiest in Florida, I certainly wouldn't mind living that close to my cousin and her family!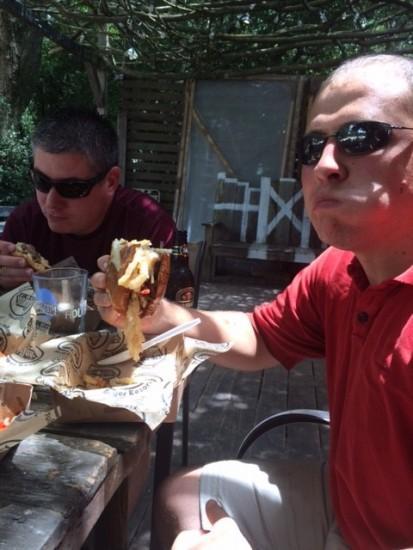 July 4th Weekend – Gainesville & Orlando, FL
Surprise, Surprise!  We made another trip to Florida.  I'm honestly not sure why we don't quite our jobs and just move there.  We're slightly obsessed.  You just wait though, we've been brainstorming even more ways to master the art of Disney vacationing!  We have another trip planned in August (for longer than a day) and if all goes according to plan, then I may have some serious tips to share!  We headed straight to Orlando this time around and found our way to the Captain's Grille again (side note: I should start doing Disney Dining Reviews!)  It's one of our favorite places to go now.  Luckily, Trey and Kathryn were able to drive down for the day and experience Animal Kingdom with us which was a heck of a lot of fun.  I didn't see the Festival of the Lion King this time (womp womp) but I almost saw Tracy Morgan.  Yes, he was there and Nick, Trey, & Kathryn all saw him while I missed him by a hair – EVERY SINGLE TIME!  I'm so oblivious, it's depressing really.  I'm such a fame fan – I get excited over any famous person.  After Animal Kingdom, Trey & Kathryn headed home while we found ourselves at Epcot.  The weather turned terrible so we headed back to David's and got some early shut eye so we were ready for Saturday at Hollywood Studios & Epcot (again!)  Our lunch on Saturday was a Disney Princess Dining experience at Akershus Royal Banquet Hall and we were thoroughly impressed!  The rest of our weekend was spent in Gainesville and we visited World of Beer, ordered Pizza in, and played a mad game of Mexican Train Dominoes.  I also completed a 5 mile run to get me ready for a 10k I have next weekend.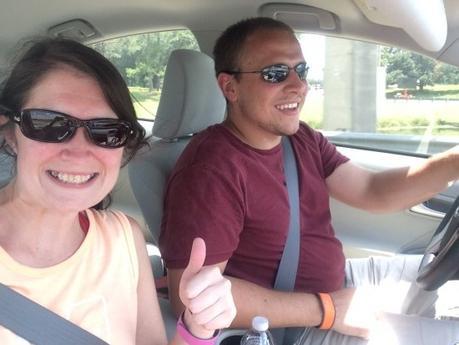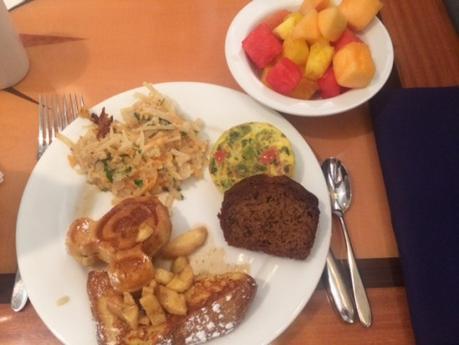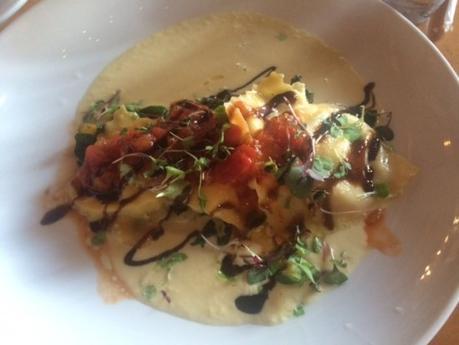 Boating
We've been taking the boat out a few times this summer after work and it's been nice and relaxing.  When you go after work, not a lot of people are on the water.  Both times I've been out with the boys, there have been thunder storms looming near us.  We still manage to have a great time though!  This past time on the boat, before me and Shaina arrived, Nick and Danny got us flowers along the bank of the reservoir.  I have never seen such a long stem!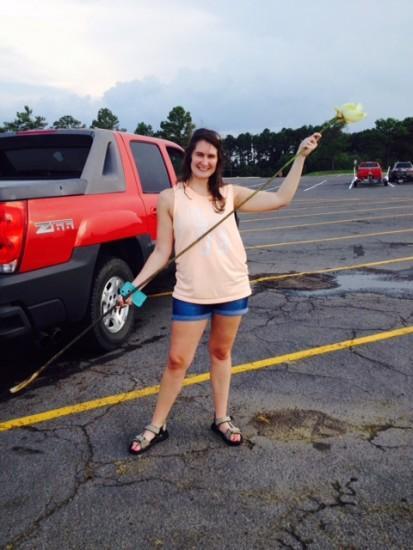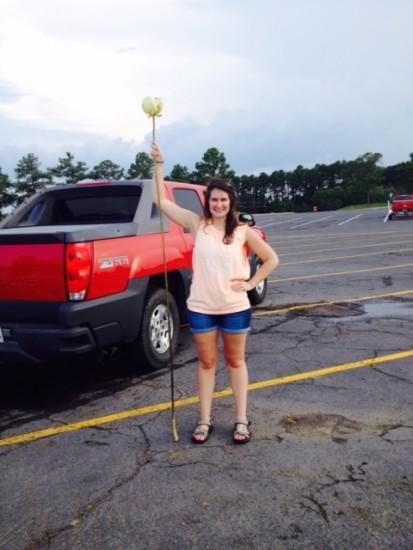 That pretty much wraps up the past month.  I'm in the middle of studying for the Series 65 test and next week I'll be in Milwaukee for our company's annual meeting, so you may not see much of me around here until all of that rolls by.  I have plenty of posts that I'd like to write, along with some great new recipes to share, but it's finding the time to write them!  Let me get through next Thursday and we'll be on the up and up!
A few other random highlights:
I've been training for a 10k, my knee is doing GREAT!  I'm excited to say that I'm now registered for the 2016 Disney Princess Half Marathon.  Kathryn (Nick's sister-in-law) and I are doing it together and I can't wait to experience her first half-marathon!  Since we're Annual Pass-holders we were able to register before public registration opened up.  I will probably stick very close to an Engine 2/Health Starts Here diet.  Nick swears that he would never have been able to finish the Marathon (with zero training) if it had not been for that diet.
I'm driving down to New Orleans Friday night before I fly out to Milwaukee and I am way too excited about eating at Seed again!
Nick and I have another Disney trip planned for the end of August.  I have an Arbonne training in Orlando and we decided to use some vacation days and actually do a full on Disney experience.  Usually we're doing quick day trips when we visit his brother in Gainesville, but we're going to do Disney campgrounds and a Dining Package on this trip.  We have a few new things up our sleeves as far as making our trip efficient and worth every penny!  I can't wait to share some of our stuff with you and I may do a full on "Everything you ever wanted to know about planning your Disney vacation!" blog post.  Seriously, we're pros at this point!
I am taking on the responsibility of Program Director for our local Girls on the Run Chapter and I'm over the moon about it!  I love this wonderful program and I love the girls who participate.  I can't wait to see what this position holds for me and I hope to make a huge impact on the organization.
I have resigned from Mississippi Women Bloggers – I was being pulled in too many directions and although I'm sad to leave my position, I felt a huge burden lifted off my shoulders.  I'm thankful for the community and glad to still be a part of it, but I needed to make space for other things that I'm passionate about right now.  I sincerely hope they find the right replacement and that it's someone who has the time and passion for the job!
Hope y'all have a wonderful week, I may or may not be back sometime this week, but once I get through annual meeting in Milwaukee and passing (fingers-crossed) my Series 65 exam, I should be back on that blogging train, my friends!  This summer has turned out to be insanely busy, but absolutely spectacular!
Tell me what you've been up to this summer!