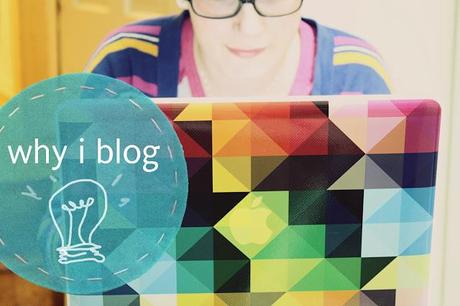 You knew this post was coming. Eh? I feel like every blogger out there has their own special reasons for blogging daily. I've been blogging since 2009 having been inspired by Julee, the author of My Happy Life By The Bay. It started out to really be a dairy and the daily happenings of me and my little family. Having all my family and friends across the country and being a new mother was hard so I wanted to have a way to connect with all of them through my words and photos. Growing up I always kept a handwritten journal (I still have them!!) so beginning Calico Tales came naturally to me. 
Never did I really truly know how much it would inspire me. The same year I started this blog my husband bought me my first SLR camera and so my passion for photography and capturing every moment started. Once Sebastian turned one and a half I went back to work, so the daily stuff sort of stopped and other things flourished. My love for cooking and making things has become one of my number one favorite things to share. I've always loved experimenting in my kitchen and trying new things. Taking photos of lovely foods and showing you all makes me happy. The thought of inspiring someone to get in their kitchen and create what I have shared just gets me all giddy. Also the power of words is so great in my mind. Reading about things that you can relate to can do wonders for our souls. 
Inspiring people is rewarding. I'm sure most bloggers feel this way. Whatever it may be, whether it's sharing great recipes, or crafts & DIY, or even just words that help someone feel good. It's amazing how much a blog can become part of your life. Not just does a blog provoke great things for others, but also for yourself. For me it's been such an amazing creative outlet. It lets me do things that I never really would of ever thought I would do or share. Plus the knowledge that I've acquired is beyond overwhelming! Just this year I created my own blog template. Okay, it's definitely not what some of these other blogs are out there and I'm fine with that, but it's just fun that I created it. It's feels good and the thought of what I will be able to create next year takes it to a whole new level. 
The blog community is huge. NO. It's colossal! Woah, I was blown away when I went to my first BlogHer last summer. SO many wonderful inspiring people who share their story in so many different ways. I just love that sense of togetherness. Bloggers love other bloggers. We all feed off of each others ingenuity and passions. Then we take it and spit out what we got from it in our own ways. Never ending circle of becoming better writers, photographers, bakers, thing makers, overall better people! It's fun and exciting to be part of it. I like the thought of some random person stumbling upon my blog, to the post with the recipe like my baked ziti I just made last week and cooking it up for dinner for their family makes all of it worth it. 
Just in the past month I've become more outgoing through blogs. Reaching out to people and saying hey. It's been quite humbling because a lot of the ladies I look up to, who have beautiful blogs, actually reach back out! Awesome man. 
I blog because I love it. Simple as that. Everyone does it for different reasons and those reasons often change. But no matter what it might be or whatever the reason is, I always hope people do it because they love it. So, did I get you thinking about starting your own blog? I'm serious. Do it. Whatever it may be because I bet you someone out there wants to read about it! 
High-Five to all the bloggers, blog readers and people who do what they love in this life! Show some love and post a link with your blog or a blog you love in the my comments :) 
xoxo.