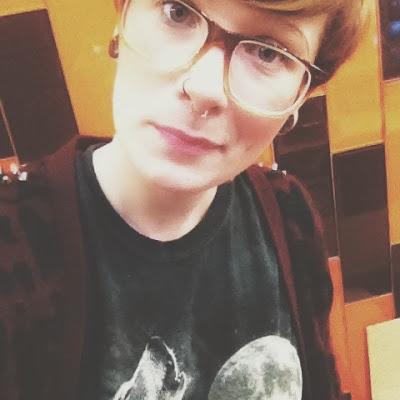 Remember that one time when I used to be here quite often? YEAH I know me neither! What can I say, life is crazy. I think I've said that in the past million posts but truly it is! Instead of writing out a whole bunch of random things I'll put my whole bunch of random things in a neat list, because it will make me feel better about myself. Here I go:
1. The count down for our move to the Pacific Northwest, Poulsbo Washington to be exact, has officially started. I can't believe it's finally here. Our move out there has been in the works for quite a while and before we even starting planning it was talked about years before that. I'm ecstatic to be back with my family and all my friends. We'll be there just in time for Christmas which makes this time of year even more merry for us. I'm happy to be receiving a little break once we get out into Seattle. I don't have any jobs lined up and since my hubby being as successful as he is, who is able to stick with his current job, I will be taking the rest of December off for some R & R. Even though I say rest, I know I won't be! I want to get in as much as I can with catching up with my family and friends, adventuring out around Poulsbo, starting up a running routine every morning, spending quality time with Sebastian and getting school set up for him, and enjoy Christmas like I should. Happy! 
2. I started filling out my FAFSA and hope to start Tony & Guy Hairdressing Academy in February! I've been waiting for this for the past seven years so you can imagine how I must being feeling. I have many hopes, dreams and goals that I want to accomplish in this life but this one was pretty high on my list so I can't wait to dive right in!
3. This is my last week at my sweet little coffee shop that I've been manager of for five years now. It's bittersweet. Actually all of it is bittersweet. I loved working here. I've got to know so many people and it's hard saying goodbye to all my regulars who I see on a daily basic. I know each and every one of their drinks and have them ready before they even hit the register. I've loved working with all the girls (past & present) and we've become a family. It's become such a big part of my life so it's going to be weird not being here anymore. I will forever be a Saxbys barista babe at heart!
4. I signed up for Goody Goody Gift Swap last week. I actually caught wind of it on Instagram when one of friends (I like to call her my friend when really we've never met but she "likes" and comments on my Instagram photos so that makes us friends! Right?) Becca @ Tumbleweedshc posted about it. I immediately got on the site to check it out and signed right up. I fell in love with the idea of meeting someone new and being able to gift them with something handmade. Just yesterday I found out my swap mate is from Italy! How cool is that! Save the site and do it next year with me! 
5. We're back to doing the Elf on the Shelf this year and it's just as fun as last year. I enjoy scheming and planning on what the elf, Jack, will do next. Sebastian get's a kick out of it. This morning he went right up to his classmates at the table and started telling them how Jack was fishing in the bathroom sink this morning! 
People always ask how Sebastian is taking the move and it's really easy to answer because I have a pretty awesome kid! Sebastian is super laid back and is so full of live that it really takes a lot to get him out of sorts. He is as excited as we are to be moving Seattle and is super excited that we are living with my dad, Papa for a little while. 
Lastly, a thought to end with: Why must we do all the things that society demands us to do? Sure, we all have to have jobs and make money because that's the way this world work but honestly, we can do all that and still love doing it! I see so many people that seem to have turned rotten at the core and aren't happy. There's really no excuse for it. I believe that we make our own destiny and we have the power to do what it is we need to do in this life for us to be happy. I wish more people would understand this concept instead of wallowing in self pity about how hard their lives are. And I hope to inspire people to do just that and I think I have, at least a few people in my life currently, which bring such a warm feeling to be able to say that! So get out there, be happy, do what you love and make this life epic! 
xoxo.