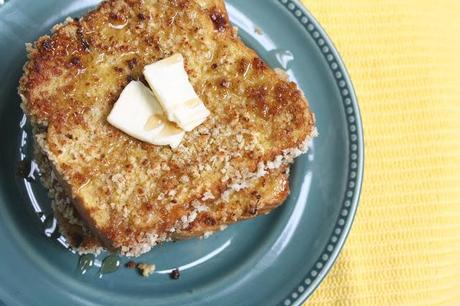 The Ultimate French Toast. That's right. Like KABOOM. Can you tell that I've had a slight love affair with breakfast foods lately? Mhmmm. It just happened and I'm totally serious you need to try this stuff. Secret ingredient...panko crumbs. Who knew, right? I made these for breakfast and my boys gobbled them down. This french toast will not disappoint! Plus it makes the house smell so lovely. 




Ingredients:

8 slices of country loaf bread, brioche or challah
2 tablespoon butter, melted
4 eggs
1 cup panko crumbs
2 tablespoons heavy cream
2 teaspoons honey
2 teaspoons ground cinnamon
1 tablespoon vanilla extract
1 tablespoon sugar
1/2 tablespoon ground cardamom
zest of half of a lemon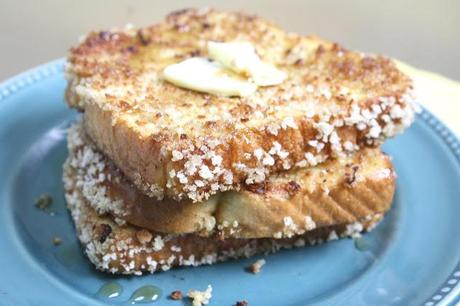 Directions: 
1// Mix together eggs, heavy cream, honey, spices, vanilla & lemon zest. Use a whisk to fluff eggs up. 
2// Use a separate dish for the panko crumbs. 
3// Heat a skillet on medium heat. Dip bread in the egg mixture first until saturated and then transfer and lightly coat it with panko crumbs. 
4// Brush skillet with melted butter and add the french toast. Cook until golden brown. 
5// Serve with warm syrup.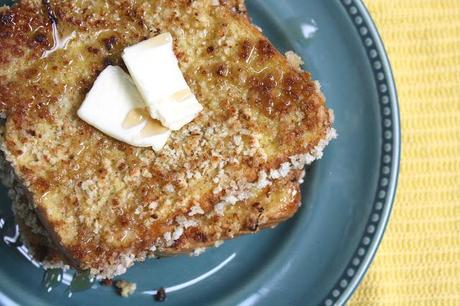 I would really love to hear what you all think! Enjoy. 
xoxo.