Man it's hard to get some blogging in! I've got some time so here I go telling you all about what we did yesterday.
We started the day off with going to the Top of Rockefeller Center. Sort of a touristy thing to do but since we got a early start the lines weren't as bad and we had fun. Totally a must when you are in NYC but go early!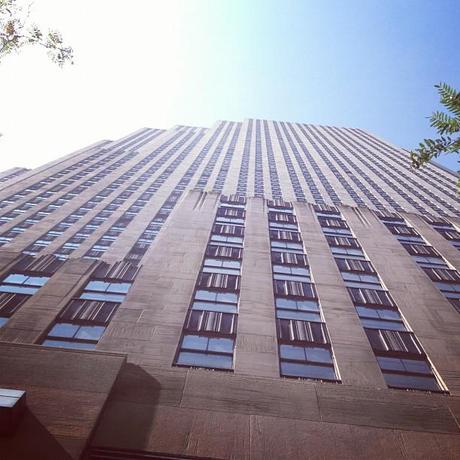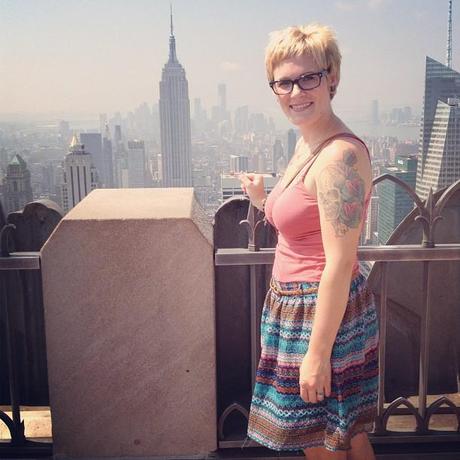 We adventured down below Rockefeller where all the shops and restaurants are and found ourselves a neat low key eatery called 'Witch Craft. Clever name right?! I thought it was and it caught my eye right off the bat. Fun sandwiches and salads, pretty perfect for us. That was one bangin' BLT!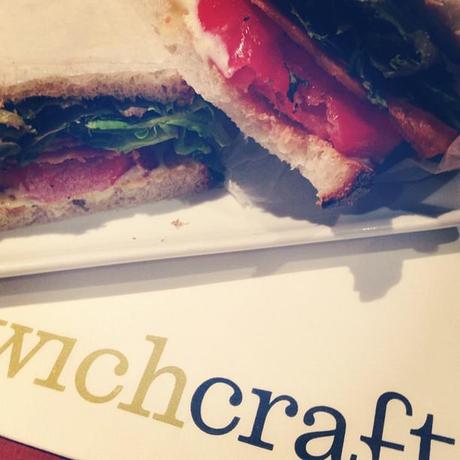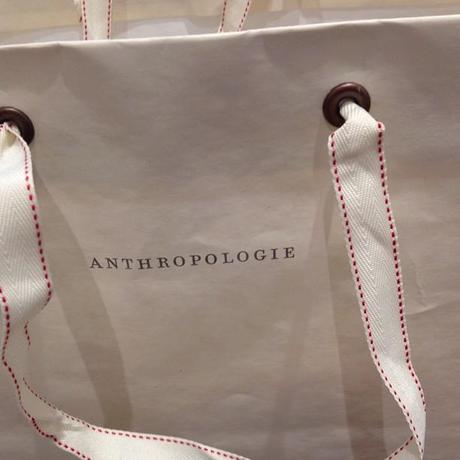 And look what we found just down the way from 'Witch Craft. ANTHROPOLOGIE! Of course we stopped in and shopped. I bought a darling mint colored tank top with cute ruffles and a mug. Can't wait to drink some good coffee out of that sucker.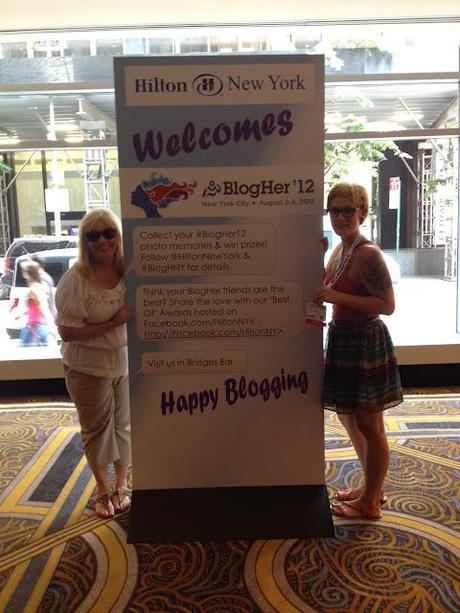 Next up Julee and I registered and got our official lanyards for BlogHer '12 and soon after that we were on our way to the best start off to this week-- seeing Obama speak to all of us. TO US :)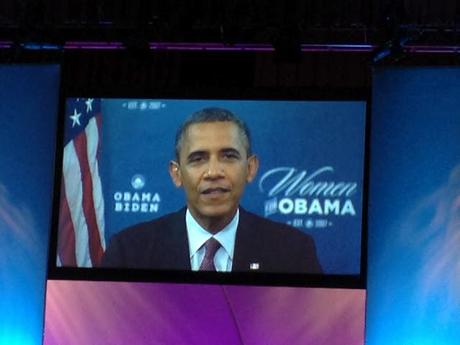 Photo really doesn't do justice but you get the idea. Obama is a great speaker and I was feeling lucky to get to have him talk to all of us. There was a lot of serious talk but the guy is funny too.
After Obama we got to have fun visiting over 130 of all the vendors and sponsors for BlogHer. Let's just say we left with a 10 pound bag of free goodies. Can I get a woot woot?! Soon after it was time to hit the BlogHer parties and that's where I am going to cut this post off because to be honest I don't remember much of the rest of the night ;) All I know is that we danced our butts off and basically got a good crowd of women to come dance with us on the floor. Fun stuff!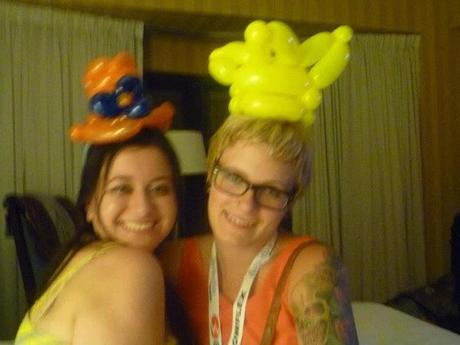 But just so you don't feel left out, I'm leaving you with this very blurry photo of me and my best friend Tanya with balloon hats that we have no idea where we got. Whoever made these kick butt balloon hats and if you're reading this I thank you and here's a shout out to YOU :) Way cool. So there you go and I'll catch you up later on what we had going on today.