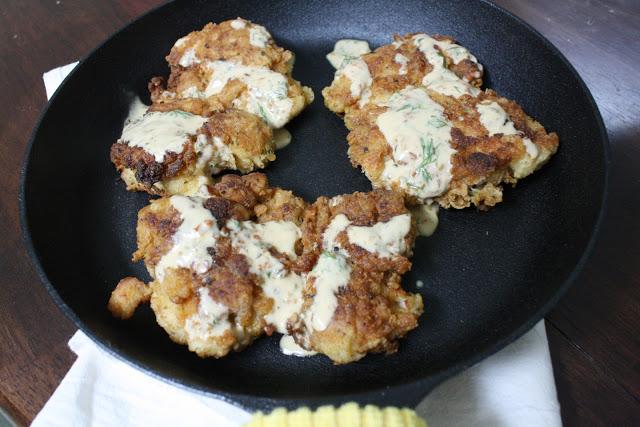 Skillet Chicken with Honey Dill Chipotle Glaze was my first dish made in my lovely new cast iron skillet. It turned out wonderful and I have fallen in love with how this chicken dish turned out in the cast iron. I swear ever since I bought this skillet I've been making all kinds of things in it!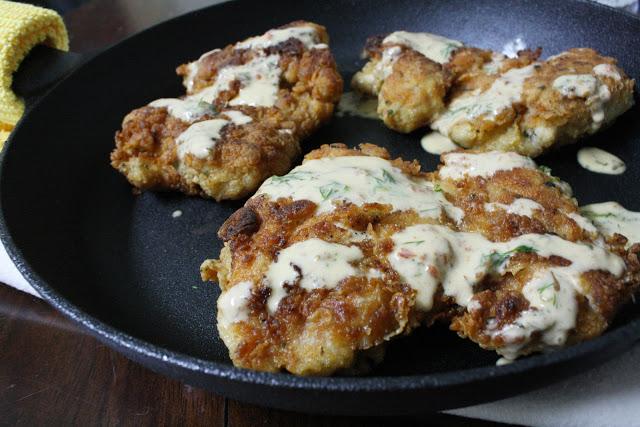 Ingredient: 
4 chicken breasts
1 cup flour
1 teaspoon salt
1/2 teaspoon pepper
1/2 teaspoon dried rosemary
1 teaspoon garlic powder
1 tablespoon paprika
1/2 tablespoon fresh parsley, chopped
1 egg
1/2 cup milk
1 tablespoon lemon juice
1/2 cup of vegetable oil
Honey Dill Chipotle Glaze
1/4 cup buttermilk
1 teaspoons Dijon mustard
2 teaspoons finely chopped chipotle peppers in adobo sauce
2 tablespoons honey 
2 tablespoons fresh dill, chopped
Directions:
1// Combine four, salt, pepper, rosemary, garlic powder, paprika and parsley in a one gallon Ziploc bag. Place chicken breast in the bag and shake to coat chicken. Then in a mixing bowl whisk together egg, milk and lemon juice. Dip flour coated chicken into egg mixture and then place right back into the bag to coat chicken with flour once again. 
2// Heat oil and fry chicken until golden brown. 
3// Meanwhile in a small sauce pan add all the ingredients for glaze. Cook on low heat until glaze thickens and bubbles. Drizzle on top of chicken and serve.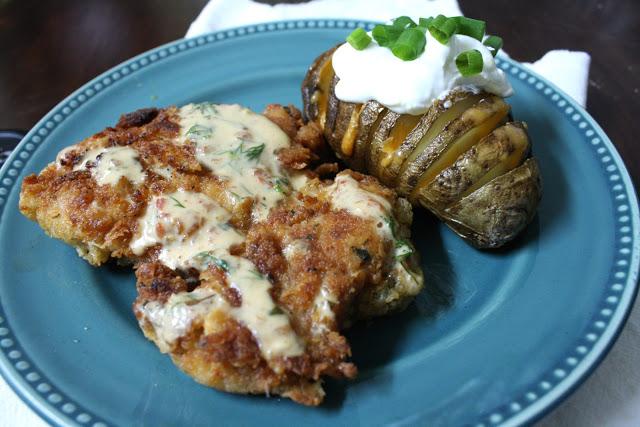 Enjoy!