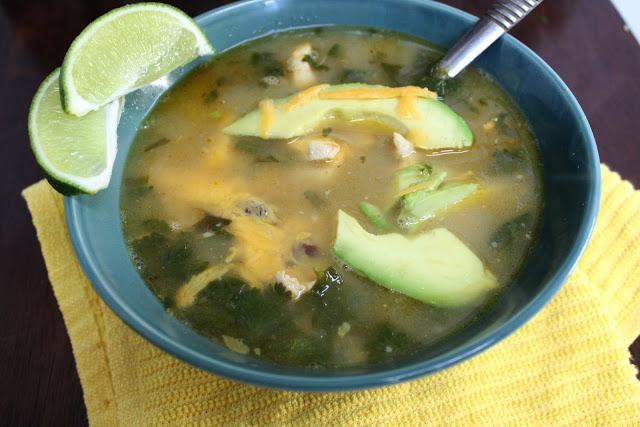 I made this Mexican Chicken Soup the other day when it was still a little cooler out. Soon soup is going to be something we look forward to eating in the Fall but I had to sneak it in and quick. My husband is not a soup fan and when I told him this soup was on our weekly meal plan, well let's just say he wasn't enthused. But alas, in the end he was praising how good this soup was and I quote I don't know what you put in here but I can't stop eating it! 
Even though this is a light soup it will totally heat things up!
Ingredients: 
4 cups chicken broth 
1 can red kidney beans
2 tablespoon olive oil
1 onion
4 clove garlic
2 chicken breasts, cut into strips
2 tablespoons chipotle chilies in adobe sauce, finely chopped 
1/2 cup cilantro, chopped
1 lime, juiced
salt & pepper to taste
1 tablespoon ground cumin 
1/2 teaspoon chili powder 
1 avocado, sliced
shredded cheddar on top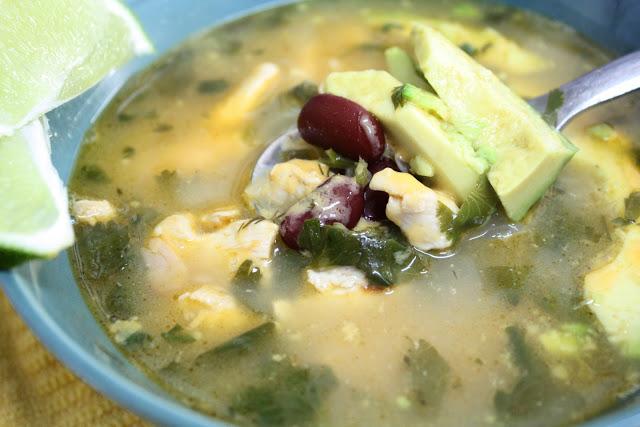 Directions: 
1// In a large pot heat olive oil. Add onion and garlic. On medium heat cook onion & garlic until it browns and then add chicken breast strips. Saute everything until meat is cooked through. Add chipotle chilies in adobe sauce, cumin and chili powder, stir for 2 minutes. 
2// Add red kidney beans & chicken broth . Cover pot and let it simmer for about 15 minutes. 
3// Add cilantro, juice of one lime and salt & pepper and all the flavors cook for another 10 minutes. 
4// Divide soup into bowls and top with sliced avocado & shredded cheddar.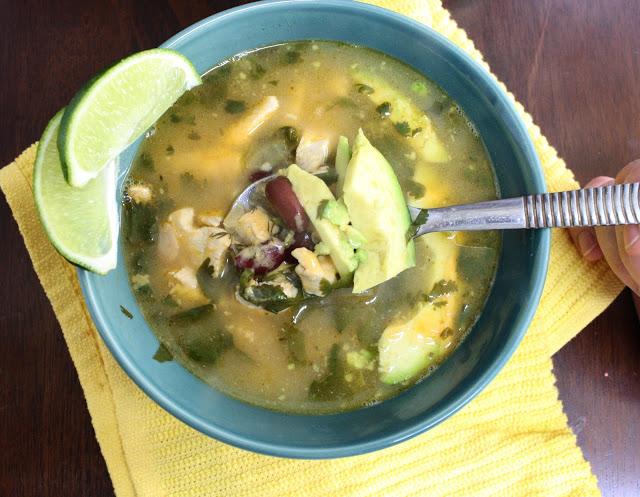 Enjoy!