Something sweet for today's good eats Tuesday. How about Choco-Caramel Bars. HUH? So sweet, so gooey, so rich and oh god there goes my waist size steadily going up. This was very simple and a quite treat to make for my boys. And I'm not going to lie they shared one bar together and couldn't eat another bite, hows that for mouth smackin' sweet!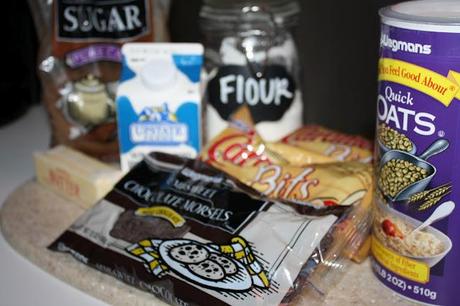 Ingredients: 
32 caramel squares or (I used) 1 bag of Kraft Caramel Bits 
1/2 heavy cream
3/4 cup butter (1 1/2 sticks), melted
3/4 cup brown sugar
1 cup flour
1 cup rolled oats
1 teaspoon baking soda
6 ounces chocolate chips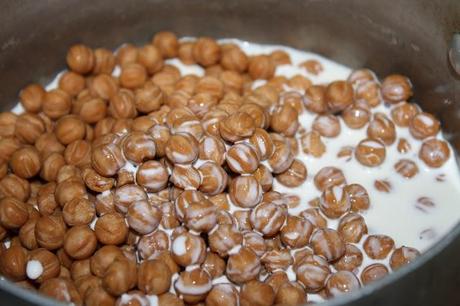 First, combine caramel & heavy cream in a sauce pan over low heat. Meanwhile heat oven to 350 and then start combining the melted butter, flour, oats, brown sugar & baking soda in mixing bow. I just used my hands to mix ingredients together. You should end up with a crumbly mixture. Note: Keep in mind the caramel needs constant stirring so it doesn't burn!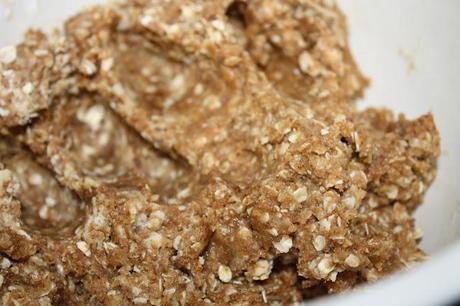 Take half of the oatmeal mixture and pat it down in a 8x8 pan. Once the oven is preheated bake oatmeal for about 10 minutes. After slightly baked take it out of the oven and scatter chocolate chips all over the pan.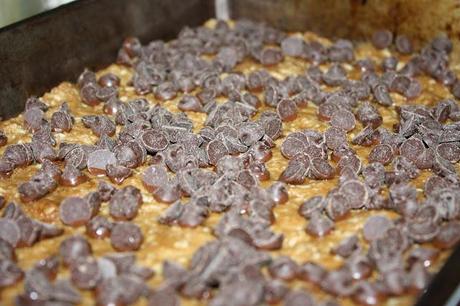 Caramel should melt all the way and look like below.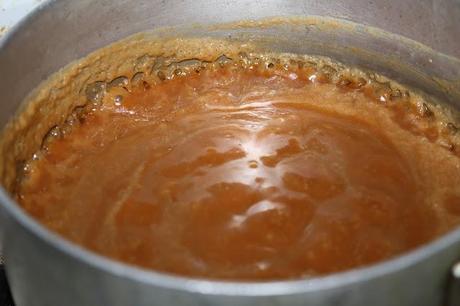 Now all you do is pour the caramel over the top of the chocolate chips and crumble the rest of the oatmeal mixture on the top of the caramel.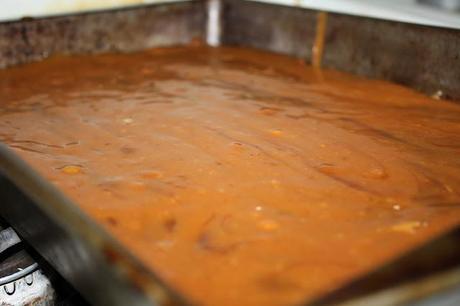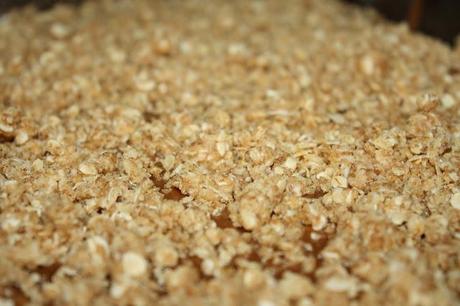 Return to the oven for another 15-20 minutes or until the edges are brown. Then all you have to do is grab a cup of milk and enjoy the deliciousness.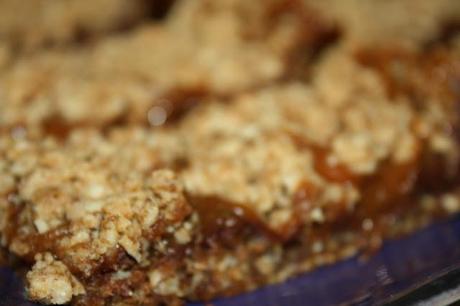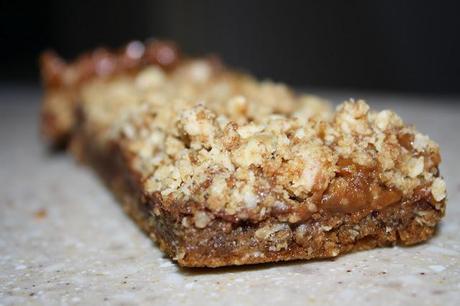 Happy sweet tooth ♥A.