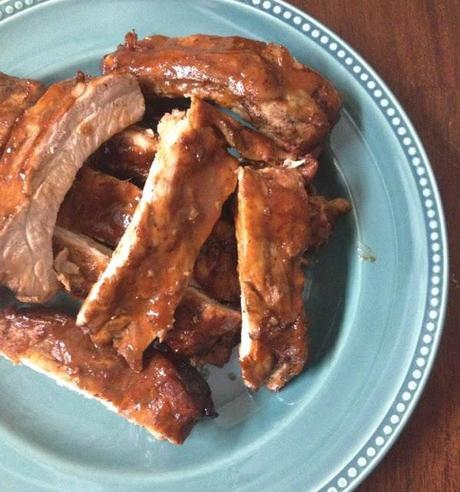 Have I ever told you how much I adore my crock pot? Well, I'm telling you now. Who knew Barbecue Pork Ribs can be so juicy and melt in your mouth! These are so easy to make and they were a surefire hit with the hubby, because you know our men, they like their meat. 
Ingredients:
1 pound pork baby back ribs
season with:
salt 

pepper

garlic powder

onion powder
Sauce:
2 cups of your favorite barbecue sauce (we like Sweet Baby Ray's)
3 tablespoon 

Worcestershire Sauce
1 tablespoon Djon or brown mustard 
2 gloves garlic, minced 
1 teaspoon hot sauce 
Directions: 
1// Season ribs and cut the ribs into third's or so that they fit nicely into the crock pot. 
2// Mix together all the ingredients for the sauce.
3// Place ribs into the crock pot and pour sauce over them. Cover crock pot and cook ribs on high for 6-7 hours. 
4// Once ribs are done place them in a 400° oven with another coating of barbecue sauce and bake them for 15 minutes to caramelize sauce.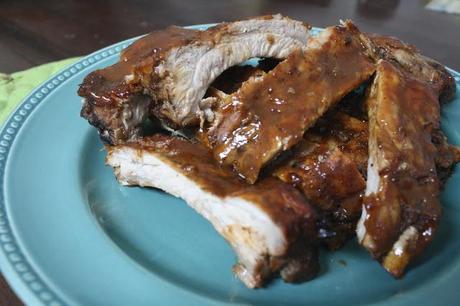 Enjoy! 
xoxo.