Today we took a little family trip to Maple Grove to see some drag races. With Sebastian being sick the past week, and currently still is, we needed to get out somewhere and since Bobby came across some free tickets it seemed like the perfect thing. Have you been to a drag race? Super loud man! Although we didn't stay too long it was still nice. We got ourselves from fresh air and in my eyes the drive is a beautiful one. I have a special place in my heart for farm land and driving by a few cow farms today made me smile. You see, I grew up around cows and they always bring back familiar images in my memory. 
Gee, that being said we got home in time for me to whip up something for dinner and considering that today is Cinco de Mayo, I couldn't help feeling like Coconut Crusted Chicken with some Sweet Chili Sauce would be perfect on this happy fifth of May!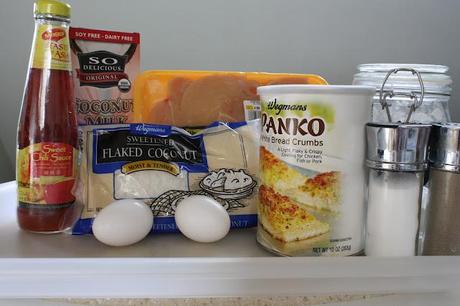 Ingredients:
2 lbs chicken breast
1 cup flour
1 cup coconut flakes
2 eggs 
salt & pepper 
1/3 cup vegetable oil
1/4 cup coconut milk (optional)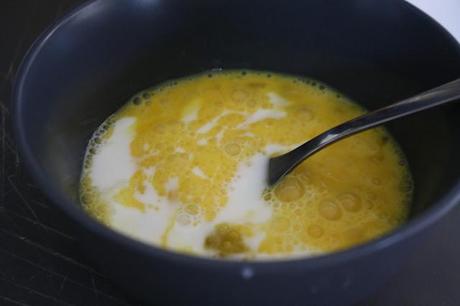 You'll want to start out cutting up the chicken breast into little chicken tender pieces. Salt & pepper the tenders. Beat coconut milk into the eggs. Coconut milk isn't a key ingredient so if you don't have any on hand don't panic.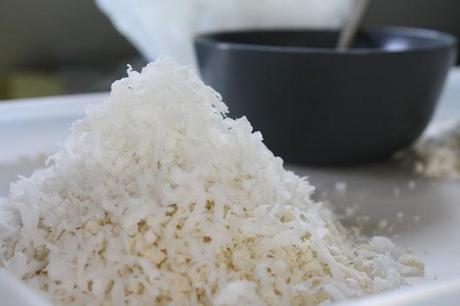 Set up your breading station. It used a handy tray for all of this. Less clean up is fundamental! Flour, egg and then mix 1 cup of panko with 1 cup of coconut flakes and mix together.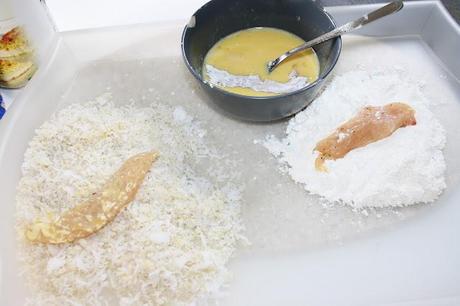 Flour. Egg. Panko. Repeat.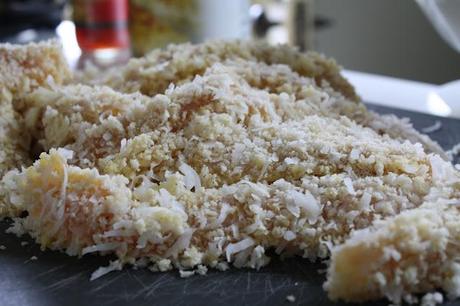 Once you are are done it's time to heat 1/3 cup of vegetable oil in a skillet.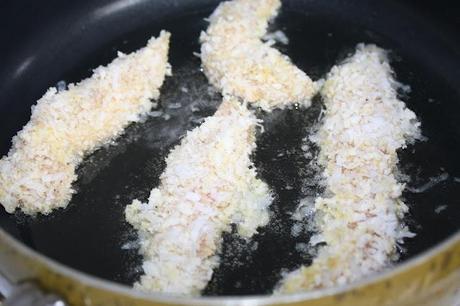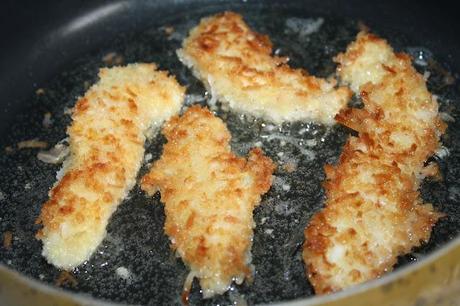 Fry one side and flip!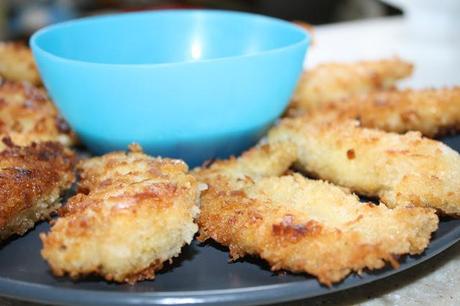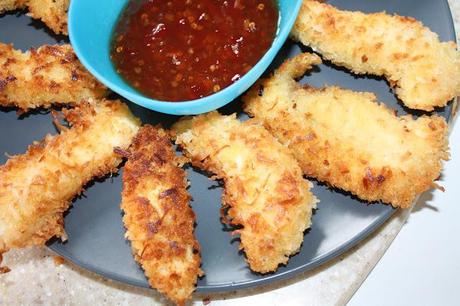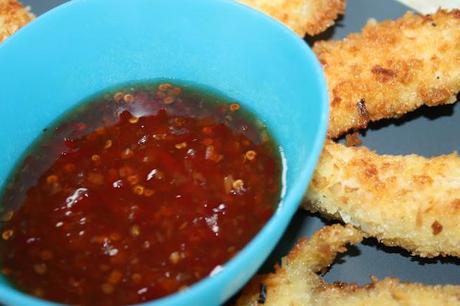 There you have it! Serve these crispy goodies with some Sweet Chili Sauce and you are set for a festive dinner or appetizer or snack or dessert or what ever your heart desires. You can find this Sweet Chili sauce at Wegmans, Trader Joe's or using this recipe. Not going to lie, the hubby pretty much cleaned the plate of these little guys :D That good people!
 ♥A.