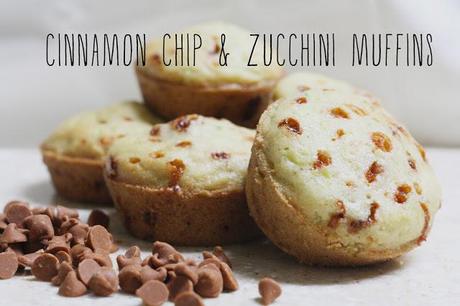 I literally just made these scrumptious muffins and they are all gone! The boys love them and of course, so do I. Very simple and they're a great source of getting in some extra veggies. Really you can grate anything into your muffins and it comes out tasting spectacular. Zucchini is one of my favorite veggies to put in muffins and some times I'll even put some grated carrot. Sebastian is an extreme picky eater but heck he'll eat these bad boys like nobodies business. It's my best kept secret however just the other day my cover was almost blown when Sebastian asked me Mommy what's that green stuff? Let's just say I panicked and may have told him that it's green chocolate! What? It worked, he bought it :) Try these out, the family will eat them right up. 
Ingredients: 
1 1/2 flour
1 cup sugar
1/2 teaspoon baking powder
1/2 baking soda
1/2 teaspoon salt
1/4 cinnamon
2 eggs
1/2 cup vegetable oil
1 cup grated zucchini
1 cup Hershey's Cinnamon Chips
Directions: 
Preheat oven to 350.
First peel and grate zucchini. I just used my cheese grater since I only needed one cup, it was really quick to just hand grate it. You can always use your food processor though. Set zucchini aside. 
Next combine the first six ingredients. In another medium mixing bowl mix eggs and oil together. Then fold in the dry ingredients. After that take the zucchini and squeeze out any water that it has let out and add it to the mixture stirring it evenly. Lastly add cinnamon chips!
Spray muffin tins and fill with batter 3/4 of the way. Bake for 22-25 minutes.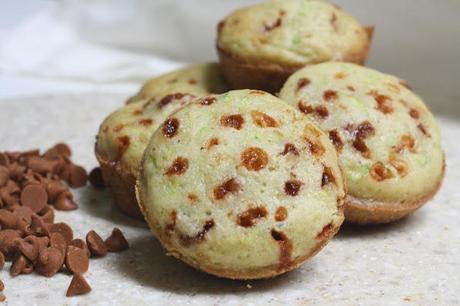 Enjoy!
xoxo.