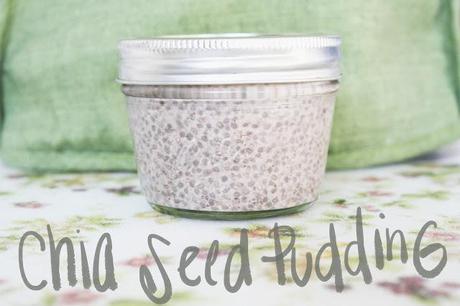 Chia Seeds are my new favorite in the whole wide world! I've been seeing it all over the place and finally decided it was time for me to try this new superfood! So happy I did. After studying about Chia I've learn that these seeds come from southern Mexico. It's a seed that is stuffed with 

omega-3 fatty acids, carbohydrates, protein, dietary fiber, antioxidants, and calcium! You can put them in just about anything from cereals, bars or smoothies. It's said that ancient Mayan and Aztec people used Chia for energy. Sweet mercy! Right up my ally. I'm totally digging these tiny little black seeds and for my first adventure with them I made a simple Cinnamon Vanilla Chia Seed Pudding. 




The cool thing about Chia Seed is that they swell. The best comparison I can give you is like tapioca. When they are mixed with any liquid whether it's water or milk the seeds create a gel like texture. The seeds swell and thicken up the liquid they're
 in hence the pudding consistency.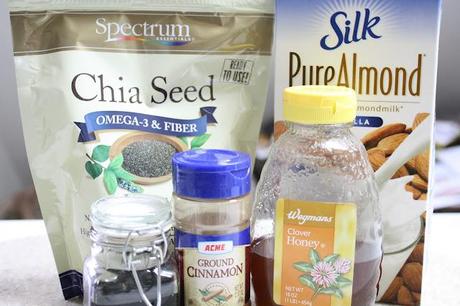 Ingredients: 
serving 2
1 cup Almond milk (or any milk of your choice)
3 tablespoons Chia Seed
1 teaspoon vanilla extract 
1 tablespoon honey (or any sweetener of your choice)
1/2 tablespoon ground cinnamon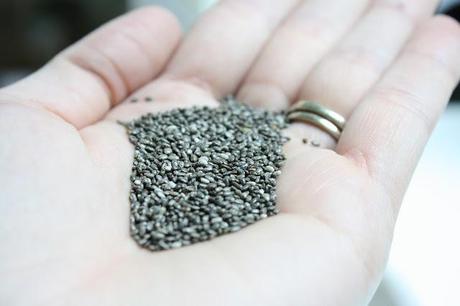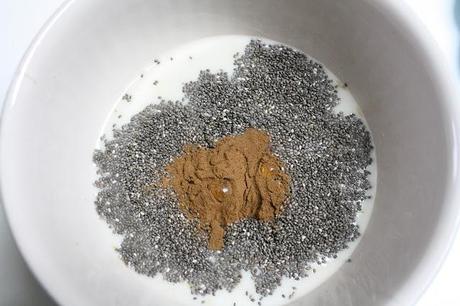 Combine all ingredients together into a small bowl. I used vanilla almond milk but you could use anything that you like, also since my almond milk is already sweetened a little I just used a small amount of honey. Whisk mixture together.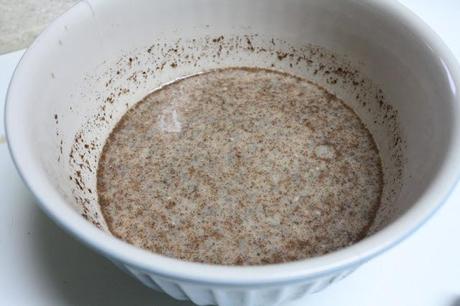 Once whisked together put it in a glass or jar, cover it and set it in the fridge. It really only needs about 2-4 hours to thicken up but I let mine sit over night and was perfect by the morning to take to work. This recipe makes about two servings each measuring to be about 1/2 cup. I know looking at it might not seem like much but this pudding is really filling.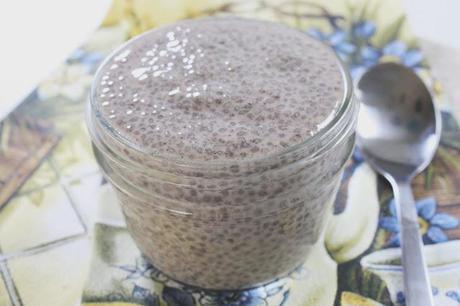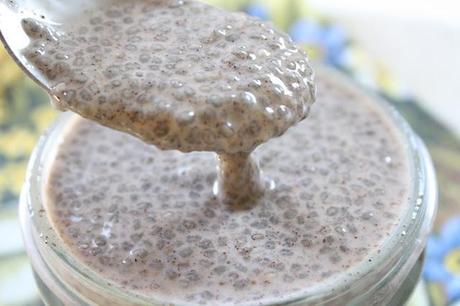 This is a basic pudding that you can quickly dress up with fruit or granola. I am so excited to have this new superfood added to my diet and looking forward to experiment with this wonderful seed! Oh and don't forget to keep your seeds in a Ziploc bag that you can push all the air out of and keep it in the fridge or even the freezer for a longer shelf life!
Have you made anything with Chia Seeds? I would love to hear about it!