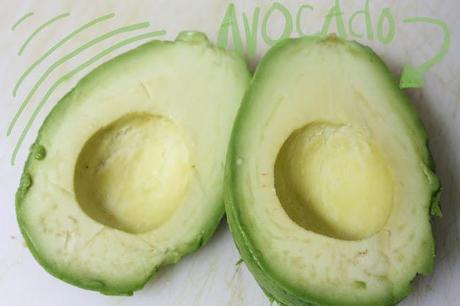 I make chicken salad often. It's delicious in sandwich form or just having it on some spring greens. Not sure why but I crave chicken salad more so during the Summer months and with the Summer slowly coming to an end I've been making more and more of my favorite Summer recipes like this Avocado Chicken Salad that I've come to love.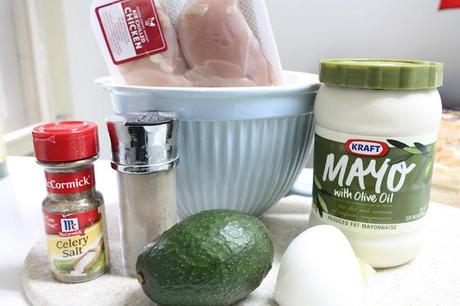 Ingredients: 
--makes about four sandwiches
1 pound chicken breast 
1/2 cup Mayo 
1 avocado 
1/4 cup onion 
1/2 tablespoon celery salt 
salt & pepper to taste
2 tablespoons honey roasted sunflower seeds
(not in photo)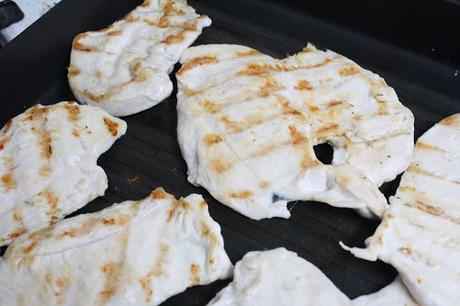 First step to this amazing chicken salad is grilling your chicken breast. Put it on the grill outside or just on the stove top like me. I have a neat grill pan that I use.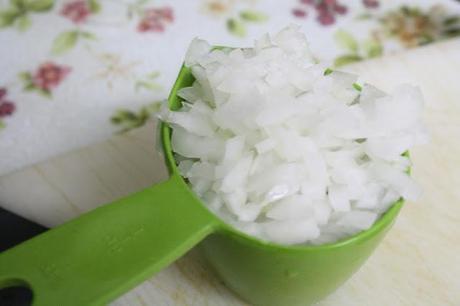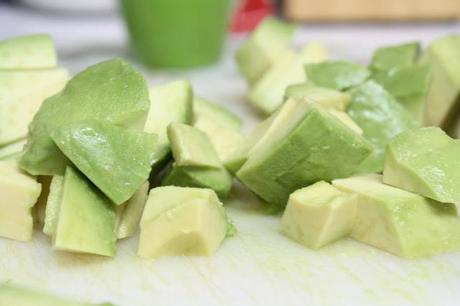 While the chicken is cooking, chop up 1/4 cup of onions. I like sweet vidalia onions in my chicken salad, something about that sweet crunch when biting down makes me happy. Is that weird? But anyways, red onion is great it this salad too!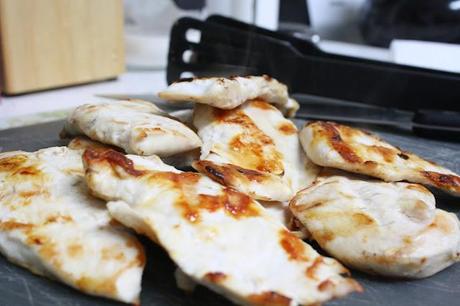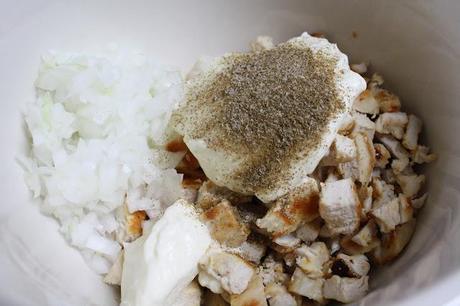 Let the chicken breast cool completely before cutting it into small cubes. Then add chopped onion, mayo and celery salt. Mix it up.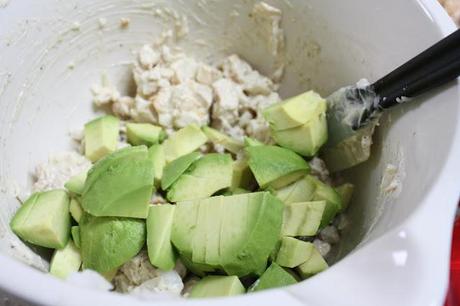 Here's my favorite part. Instead of just slicing the avocado and putting on top of sandwiches I actually mix the cut up avocado right into the chicken salad. Avocado in every bite is key and super yummy!! Then if you fancy sunflower seeds (because you know me I've been obsessed with adding sunflower seeds to ALL salads!) add them right in there as well. It's totally worth it. Add salt and pepper to taste. The celery salt has some salt obviously but I always add a little pitch of sea salt no matter what. Just put it to the test and taste it!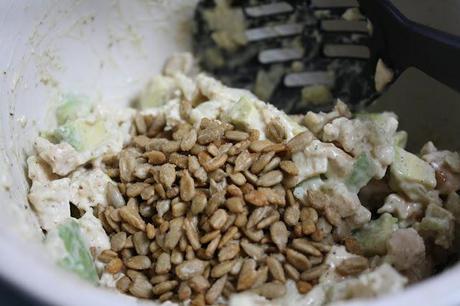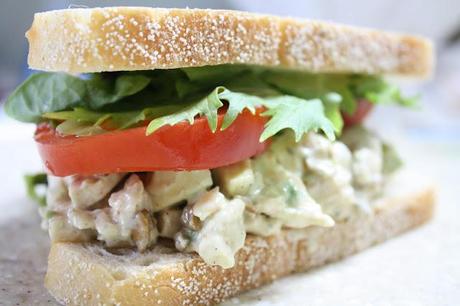 Fresh slices of Italian bread with thick cut tomatoes and some greens and you got yourself a easy Summer meal. Whether it's for lunch or dinner, like for us last night it's nice to whip it up sit back and enjoy! I was surprised by how quick I made these sandwiches and with the extra time I had before we ate was dedicated to watching the season finale of Teen Wolf

(i-can't-even-handle-it!)

. But let's not get into that :) Happy Eating!