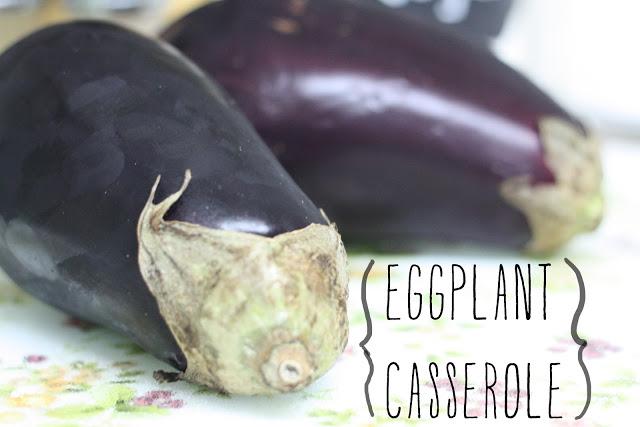 Man oh man. This recipe right here will make you do a little jig. I ran across this recipe via here and adapted it a little. For the most part I followed but added a few things that I fancy. We had this casserole as a main dish mostly because it does have heavy cream in it so it felt like eating anything else along side would of been over doing it. It was so rich, creamy and heavenly beyond belief. I had one serving and the hubby helped himself to the rest. Two thumbs up and I totally recommend you make this for all your upcoming Holiday parties. People will be bowing down to you!
Ingredients: 2 large eggplants 3 tablespoons olive oil1 small leek 3 tablespoon parsley 1 glove garlic 15 oz can tomato sauce1 1/2 cups heavy cream 4 oz parmesan cheese, grated2 oz mozzarella cheese, shredded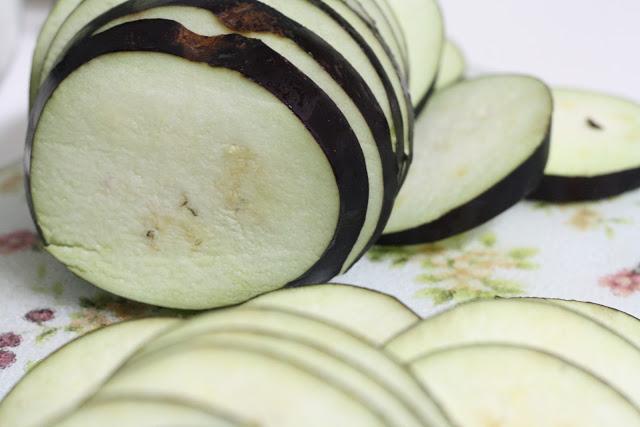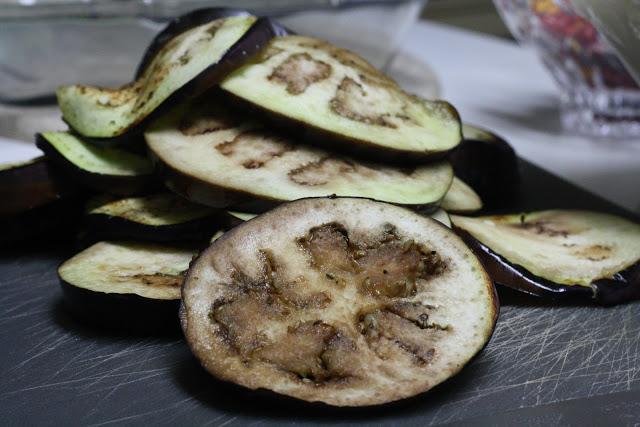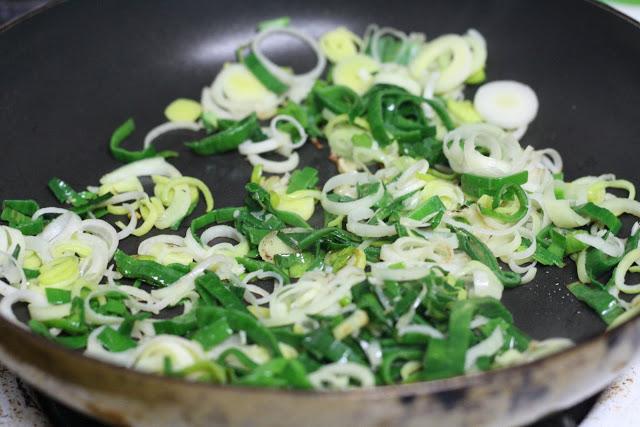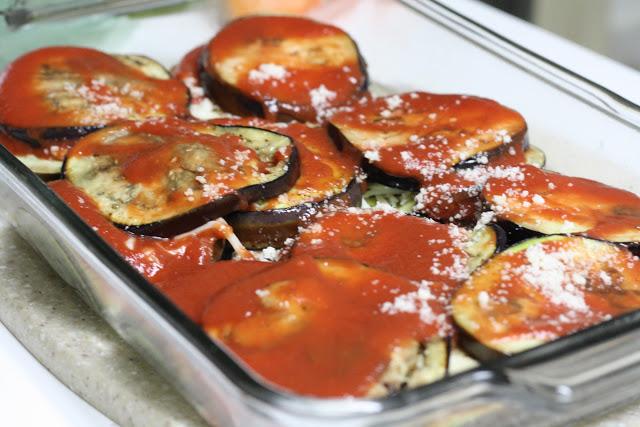 Heat oven at 350. Start out with slicing the eggplant. I like slicing mine pretty thin. Brush each slice with olive oil, sprinkle salt and pepper ever so slightly and fry them in batch until they brown a little. Set them aside. Next, sauté the chopped leeks. Use both the white and the green with olive oil and a minced garlic. Meanwhile, pour heavy cream into a sauce pan and let it simmer for about 10 minutes on high stirring it so that it doesn't bubble over. Turn the heat low and add 

parmesan cheese, sautéed leek and chopped parsley to cream mixture. Let it cook for another 5 minutes and set aside. 


Oil up a 9 by 13 baking dish or casserole pan and start layering the eggplant. One layer eggplant and then drizzle tomato sauce (you can make your own or just use a canned sauce, I used a straight tomato sauce). On top of the sauce sprinkle some mozzarella cheese and a dash of parmesan. It's really up to you how much you like. Then do the same thing over again until you run out of eggplant. Cover the top with tomato sauce and the rest of the mozzarella. Lastly pour the cream sauce evenly over. And you're all set to pop it in the oven uncovered for about 30 minutes.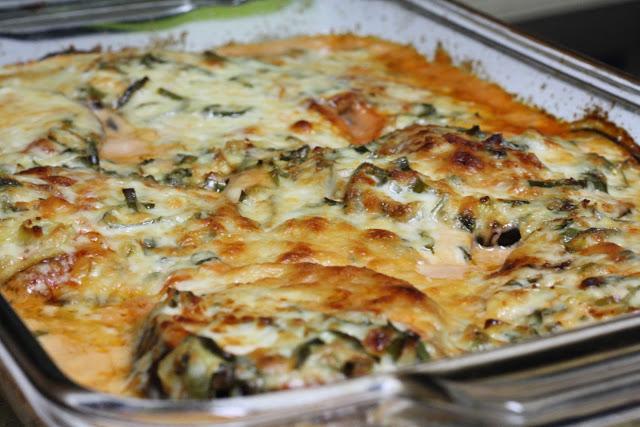 It will come out bubbling with a golden finish! Bliss people, pure bliss! Put on those sweatpants, yeah those, and have a plate of this. Enjoy!
xoxo.