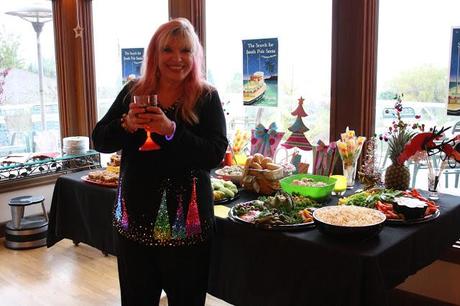 Boy did my time in Seattle go quick! These things usually do so I don't even know why I'm complaining. It was quite a treat and I really needed it. Now, if you didn't already know the whole reason I flew out to Seattle was to celebrate that lovely lady's (above) new book! Julee has been writing a whimsical Christmas themed children's book for some time now and after a crazy nine months of grueling hard work she finally got 'er done! I am so extremely proud of Julee, more than she could possible understand.  So, I was out in Seattle for her. To celebrate this tremendous achievement.
Another thing you have to know about Julee is that she throws a great party. DETAILS. This women loves details. Not just the big ones but the small ones too! I am so in love with that. The celebration was last Friday and unfortunately her book wasn't present but she sure made it fun and exciting. Julee posted some really neat and for me thrilling facts about her book all around the house, even in the bathroom! Plus her home was totally decked out in Christmas already. So much fun.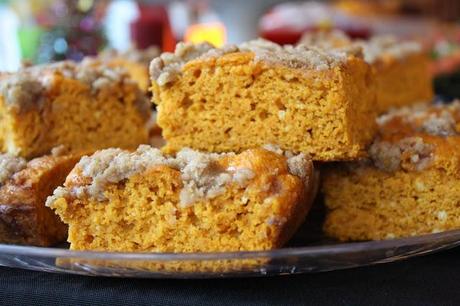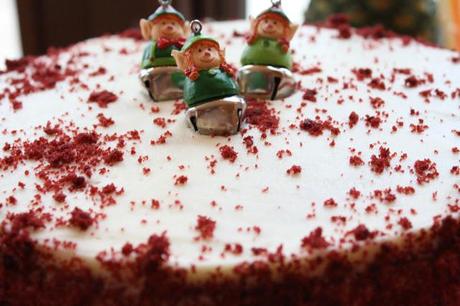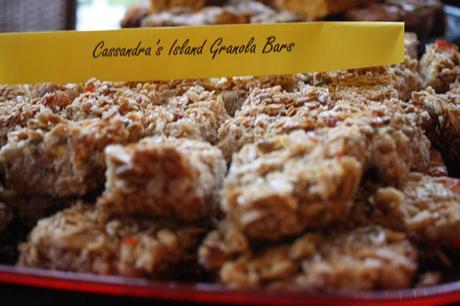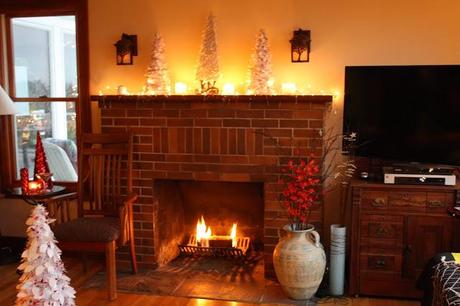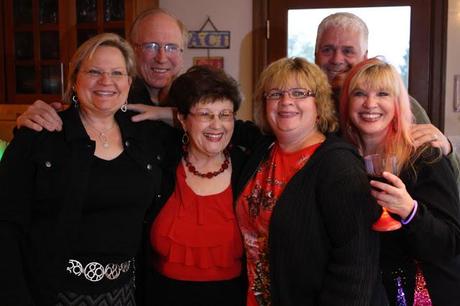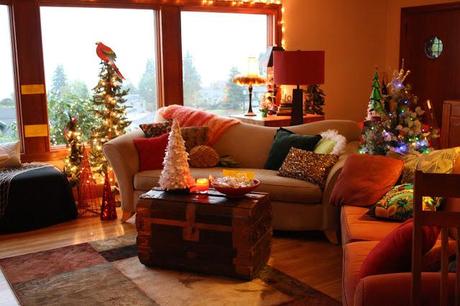 Great food and lots of people and when I mean lots I really do mean a packed house!! Golly. I am so happy with all the wonderful people that are supporting and believing in everything that Julee has done since we all know she deserves every bit of it!
The Search for South Pole Santa by JingleBelle Jackson is NOW available to buy on Amazon. Get your copy now! I've ordered mine and should be here soon. Christmas is just around the corner and this book will be what your child will cherish after finding it sticking out of their stocking on Christmas morning. Christmas is such a magical time of year especially for our children and I seriously can't wait until Sebastian is old enough to read so I can pass this book along to him.
Also please visit Julee's website with all things book related! When you visit, click on the "books" tab and read the first chapter. I seriously had to remember to breath again as I started reading this little expert.
Please like Author JingleBelle Jackson on Facebook and share this link on your Facebook.
Let's make this book into a MOVIE :)
xoxo.