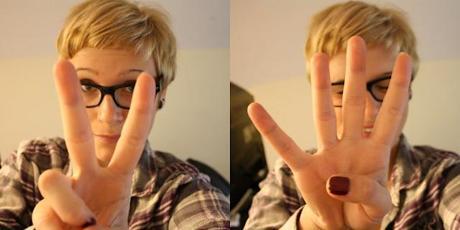 With all that's been going on lately I sort of forgot that my birthday is in one week! Wow. Where has the year gone? I feel like I was just asking myself the same question a few weeks ago when my little dude turned four. Time is flying by and although sometimes it's depressing seeing time just float away, I am super excited about the years ahead of me. Bring it on! I can only say this; I'm going to be turning twenty-four and rockin' that digit like no other :)
So to kick off the countdown here are some things that I've been swooning over-- a birthday wish list...
I have a slight obsession with Iphone cases and currently swooning over these two cases on an awesome new website I stumbled across- MochiThings. I love this case in Rose Pink. And then I'm sort of in love with this Iphone Wallet in gray.
Fall is around the corner and I'm in dire need of some new jackets. I totally fancy this leather jacket. And this jean jacket basically has my name on it, it's so cute and retro!
In need of some new things in my cosmetics bag! Eyeshadow. Lips. Face. Nails.
I already have one of these skull bracelets in black but now that I saw they have it in turquoise...I MUST have it!
Last but not least, this teal sweater. Adorable!
What are you swooning over lately? There's always something that I've got my eye on!