I am always sad to see the end of October as it is my favorite month. Unfortunately it didn't really bring any cooler weather for us Georgians. But it did bring a lot of amazing products for me to talk about it.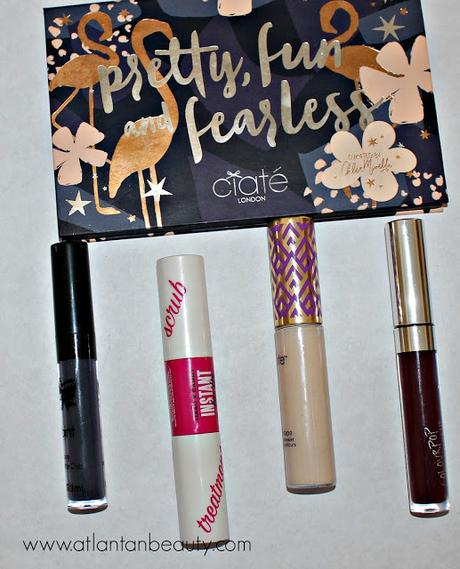 First is Wet n Wild's Sequins and Stardust Collection, which probably ended  up being one of the most anticipated releases of the entire year. And they did not disappoint. The entire collection is good, but the stand out pieces are the loose pigments and gold bar highlighter. Wet n Wild really needs to make both of these products permanent. I would love to see them keep the loos pigments and expand the shade range.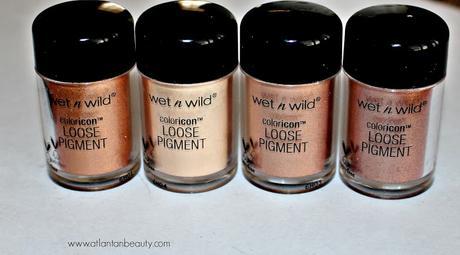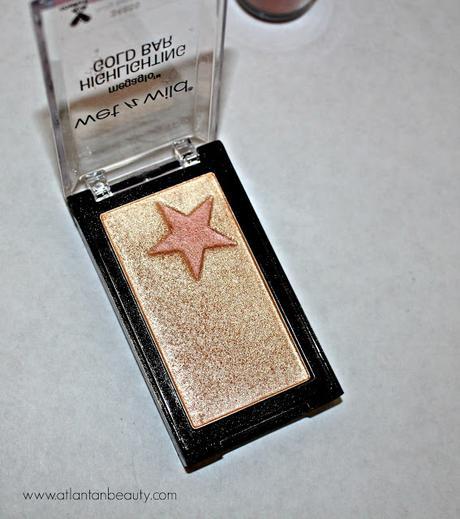 Another collection I have really been loving is ColourPop's Fall Edit. I think my absolute two favorite pieces from the collection are the Ultra Satin Lip in Hutch and the Super Shock Shadow in Paisley. Hutch is a perfect fall color, but it isn't for the faint of heart. Paisley actually doesn't have a lot of color to it. What makes it special is how sparkly it is. It looks gorgeous on the lid no matter if it is worn alone or paired with other shades. You can see my full post on the collection here.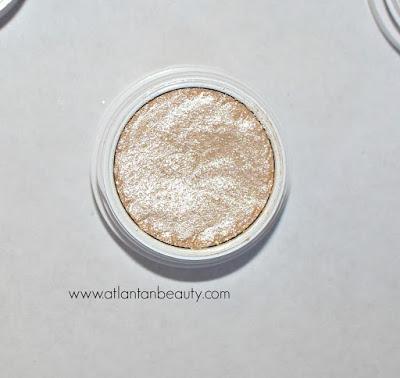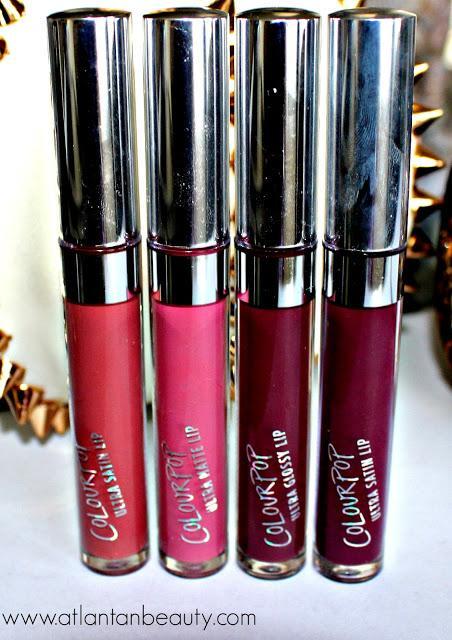 Chloe Morello collaborated with Ciate London to put together a lovely set that included an eyeshadow palette, travel size mascara, and a mini liquid lipstick. The Pretty, Fun, and Fearless palette exceeded my expectations and I am willing to say that it has become one of my favorite palettes in my collection. I will hopefully have my review of the set up later this week.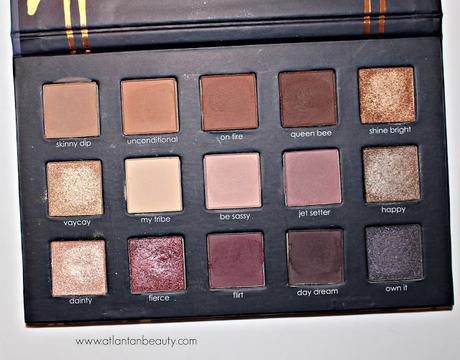 I do have a few skincare favorites for you guys. The first one is Colleen Rothschild's Radiant Cleansing Balm. I have been using this as my makeup remover for the last couple of months and it is the best I have tried. I could use only this to cleanse my face and I feel like it got everything off. They did send this to me and I will warn you that it is pricey, which is why I waited so long to mention it. I wanted to thoroughly try it and make sure it is worth the price tag. And I think it is. It is on my Christmas list now.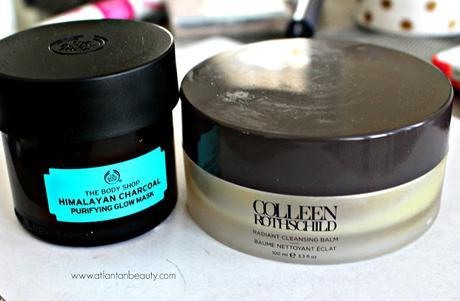 Another favorite is The Body Shop's Himalayan Charcoal Mask. They sent me all five of their new masks, but this one is my favorite. It gets all of the nasty gunk out of your pores while exfoliating your skin, yet it isn't harsh at all. I'll also be doing a full post on these guys later on..probably next week sometime.
My last skincare favorite is something I actually found at Marshall's last month. I've used the sheet masks by The Creme Shop before and I was pretty excited when I saw that they have cleansing towelettes, too. I got the rose water ones and I love the. I use them in the morning and they do a nice job at lightly cleansing and refreshing your skin. I just ran it and now I have the neroli version to try out. They are around $4 for 60 cloths. I haven't seen these anywhere but Marshalls so far.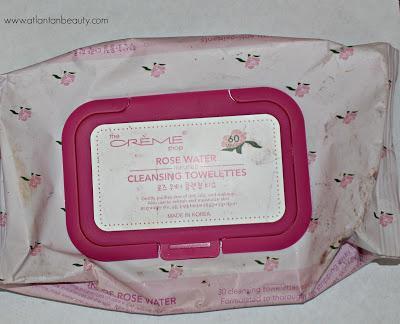 Hard Candy recently released some new lip products, including the Instant Lip Fix Lip Treatment Duo. One side of the tube has a scrub and the other side is a hydrating gloss. I didn't expect a lot out of this, but now I like it. It is very handy and it isn't messy. I like using it before applying lipstick and before going to bed.
After hearing about Tarte's Shape Tape Concealer, I finally caved and bought it. I get the hype now. The coverage of it is insane in the best way possible. Yet it is somehow not cakey at all. I like using it to spot conceal and then using Maybelline's Better Skin powder foundation on top of it.
My last favorite for the month are the Tattoo Junkee Lip Paints. These are nice liquid lipsticks on their own, but the lip effects they come with are what really sets them apart. They come in a variety of finishes and bold colors, as well as a couple of nudes. They are only $6. I found most of mine at Target in the Halloween section, so you might can still find them there or at Walgreens. I have also heard people say some Walmarts have them The best bet might be to order directly from Tattoo Junkee, though.  You can see my full review of the shade Minx here.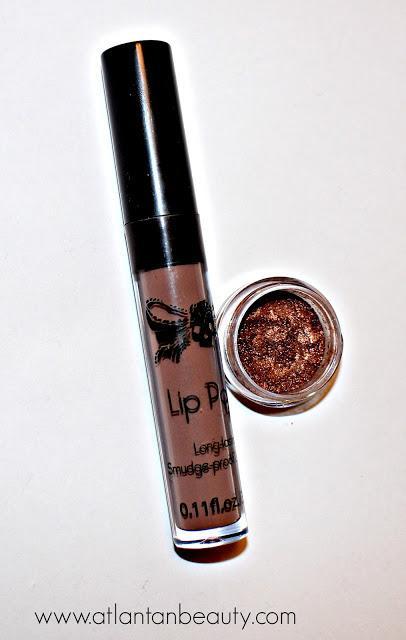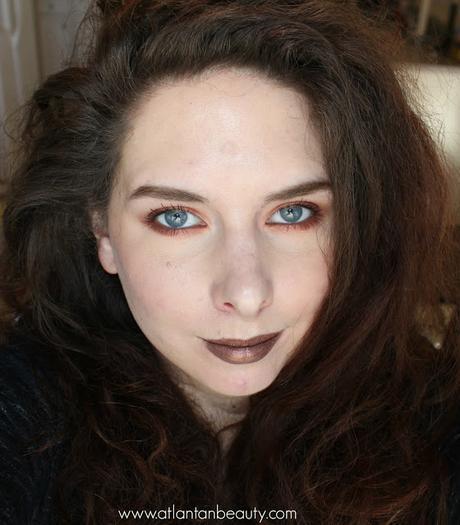 Those are all of the products I have been really loving this month. I am going to start working on reviews for some of the products, especially the Wet n Wild collection and the Ciate London set.
I hope ya'll are having a great weekend so far!