Every now and then Uthmaan reminds me about our usually-overdue Mom 'n Son Day, where the two of us spend some time alone together and reconnect. It entails breakfast or lunch at an interesting spot and then some bookstore browsing. I recently purchased a Groupon with this in mind and we were really impressed with this little place! The little details, wonderful and unusual food and the novelty of the teas were outstanding. The menu is divided into East and West, and there are daily specials chalked onto a board.
Lisa, the owner, went the extra mile to make us feel at home. Uthmaan left saying that it's not just a place to eat food, but to enjoy. It's strictly vegetarian which is also a big plus.
Address: Shop 2, Heritage House, 20 Dreyer Street, Claremont 7708
Phone: 021 671 2850
Opening hours: Mon-Fri: 7:30am – 5pm. Sat: 9am – 2pm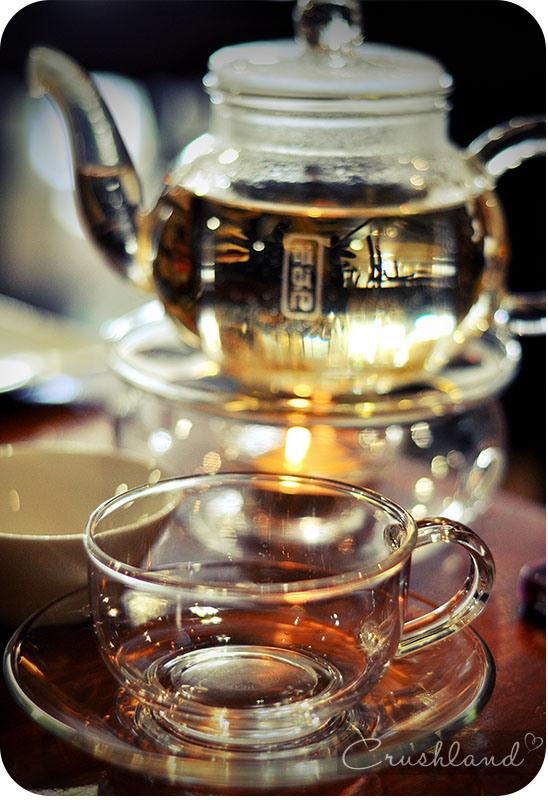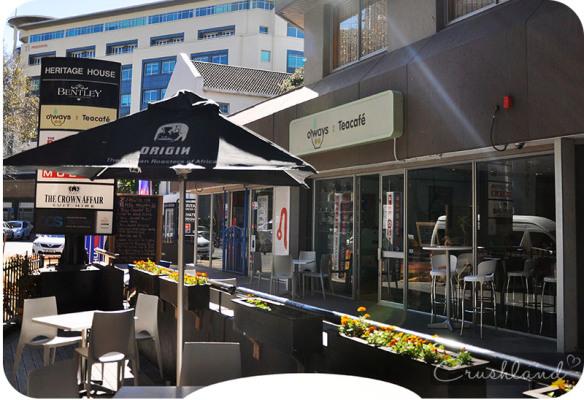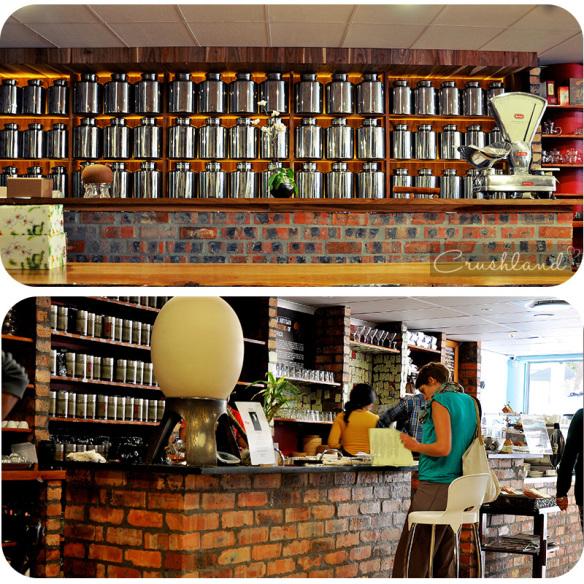 First, a complimentary sliver of marinated tofu for a taster, and a bread basket (two kinds):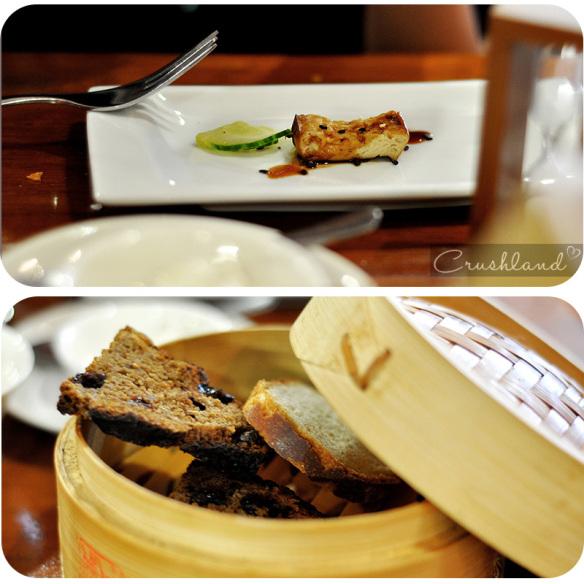 And a yummy dip: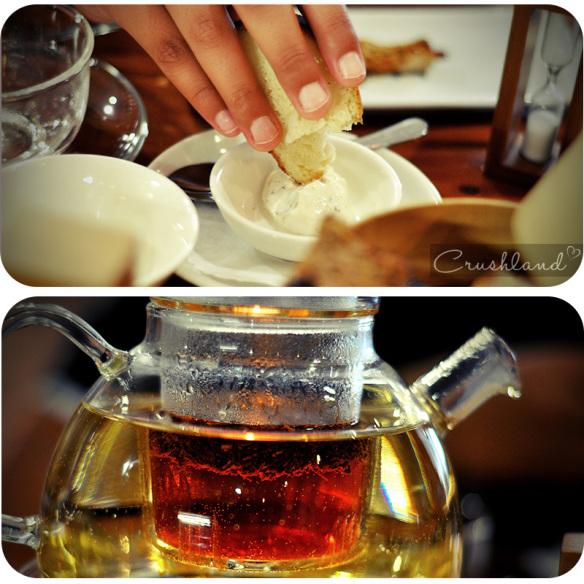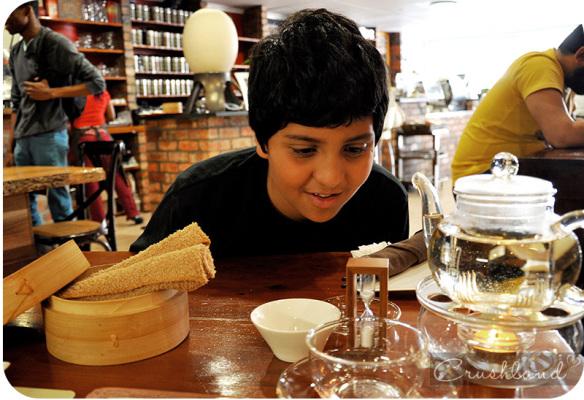 U was intrigued by the science and procedure of it all. Immerse the cylinder with leaves in the teapot, wait for the timer to remove the cylinder, empty your warm-water-filled teacup into the little bowl. But first, warm, damp cloths to freshen up. How thoughtful!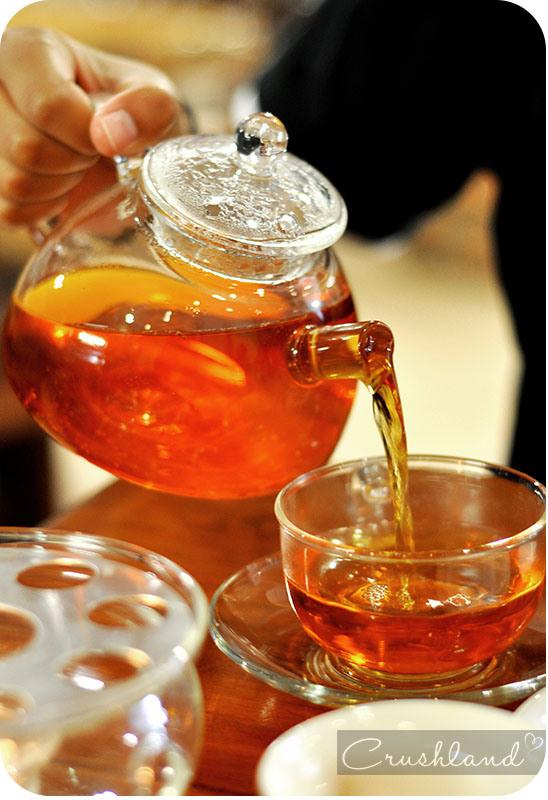 Each menu item has a tea pairing recommendation, mine was Japanese Sencha. U opted for the Strawberry Vanilla Rooibos instead of the Orange Spice after much contemplation.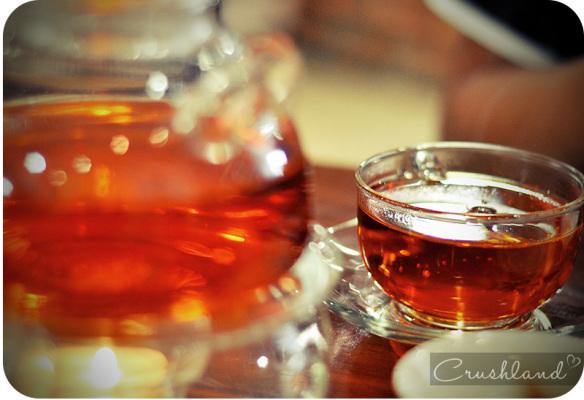 Falafel with green leaves, hummus and marinated cucumber: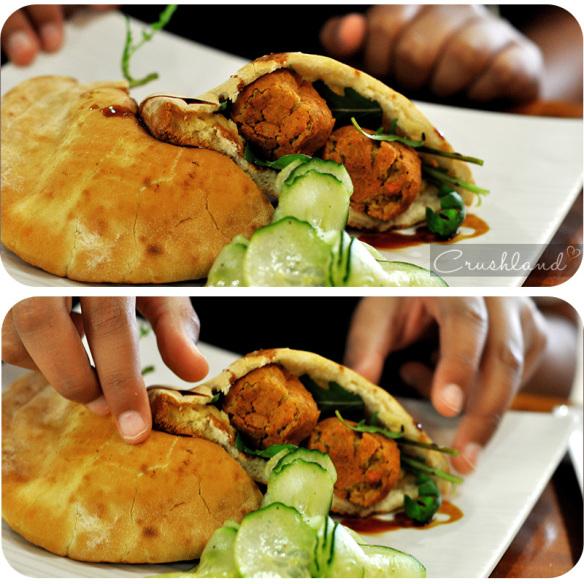 I had the Steamed Har Gau tossed in cashew and sesame oil, served with crunchy greens and sweet teriyaki. It's steamed dumplings filled with cabbage, mushrooms and carrot, finely grated. It was great! Along with the tea, it was such clean eating and made me feel so virtuous and good.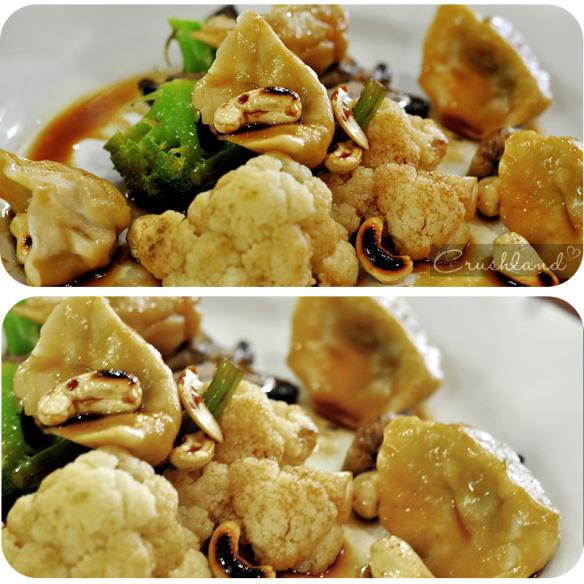 This is Lisa, she is a star.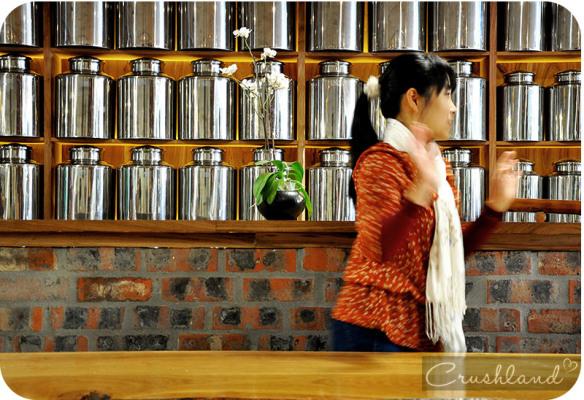 And then virtue flew out the back door and things got filthy. Meet the Belgium chocolate brownie with juicy cranberries popping inside, and ice cream. Also, a rich and velvety flat white. Origin roast.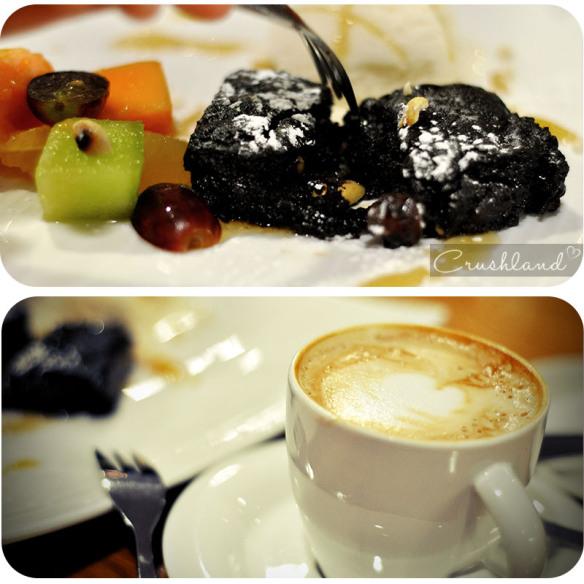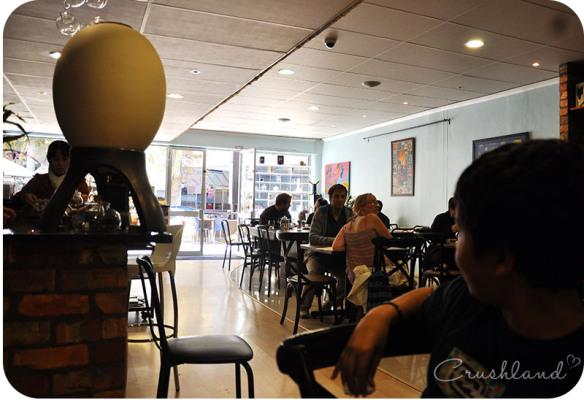 There was a band setting up for a concert, and almost closing time (2pm)….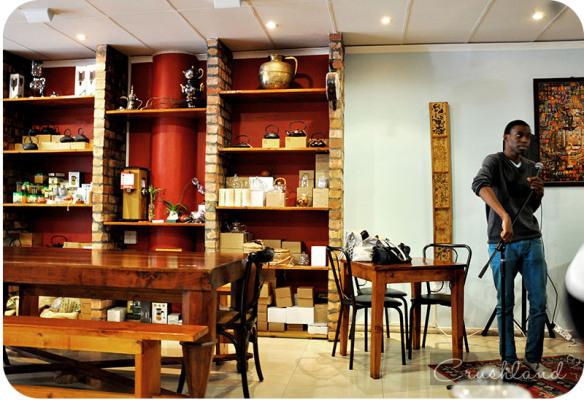 So after a "finish your tea please!" and a some lovely butter cookies (instead of mints, did I mention that I love this place?), we were on our way.