Oscar De La Renta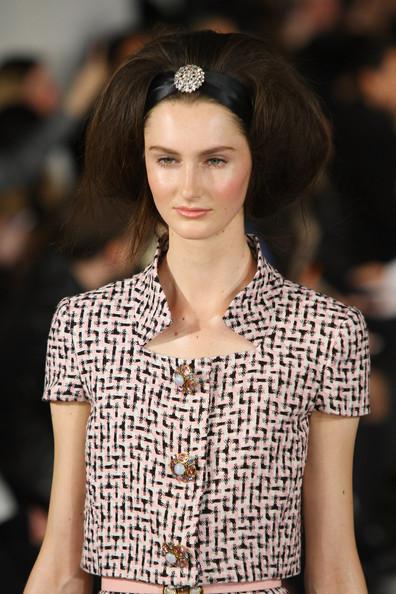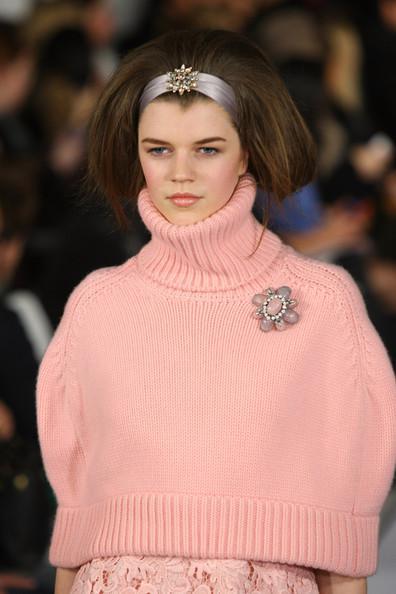 I loveeeee this look!!! The skin is beyond. Copy the glowing skin by using Revlon's limited edition Highlighting stick from Escapism. The perfect rosy cheeks were created using Revlon Photoready Cream Blush by Escapism and The Summer Collection by Gucci Westman in Pinched and Flushed. Revlon's ColorBurst Lip Butter in Creme Brulee, Sugar Frosting and Creamsicle were applied to the lips.
Key Makeup Artist: Gucci Westman For Revlon
Prabal Gurung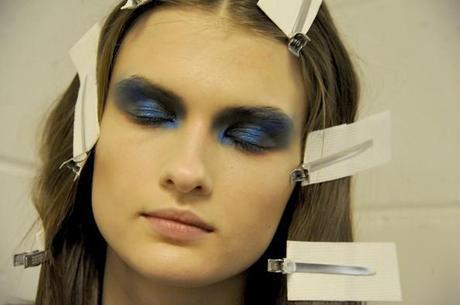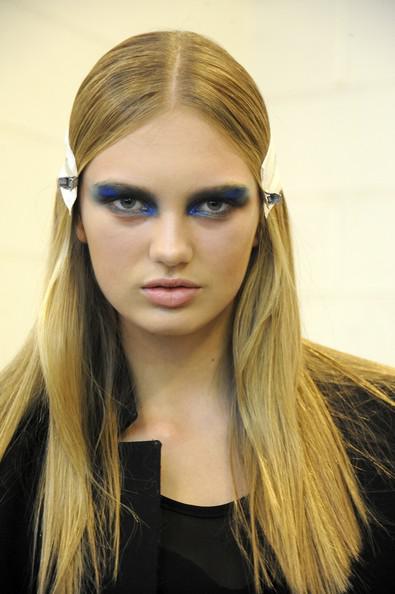 At Prabal Gurung, Charlotte Tilbury created a bold, metallic blue eye using MAC's teal and green cream shadows that traveled up to the brow bone. The skin was glowing and iridescent.
Key Makeup Artist: Charlotte Tilbury for MAC
Rodarte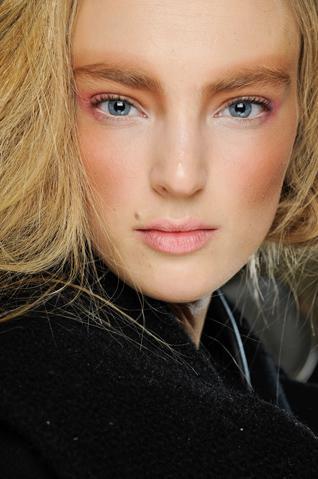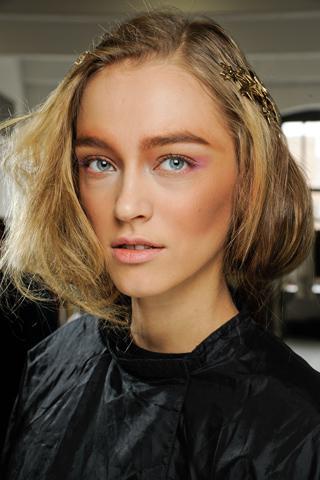 For the look at Rodarte, key makeup artist, James Kaliardos wanted the models to be bronzed, but not in a sunkissed/beachy way. His inspiration (as well as the designers) was Australia. He used NARS Laguna bronzer to create the Outback inspired look.  For a pop of color, pink blush in Gaeity was brushed on the outer corners of the model's eyes.
Key Makeup Artist: James Kaliardos for NARS
Thakoon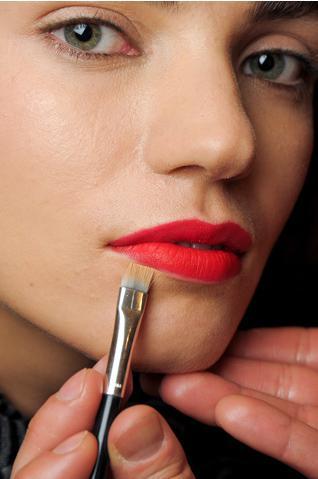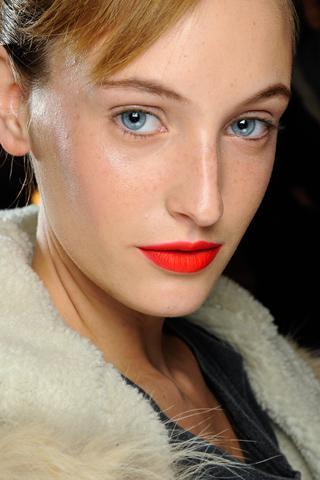 At Thakoon's Fall 2012 show, makeup artists perfected the model's skin by thoroughly prepping it with NARS cleaner, freshening lotion and moisture cream.  The eyes are left completely bare, except for the lashes which were only curled. The focal point of the look is, of course, the matte red lip which was created using NARS Heat Wave lipstick with Exhibit A blush patted on top.
Key Makeup Artist: Diane Kendal for NARS
Zac Posen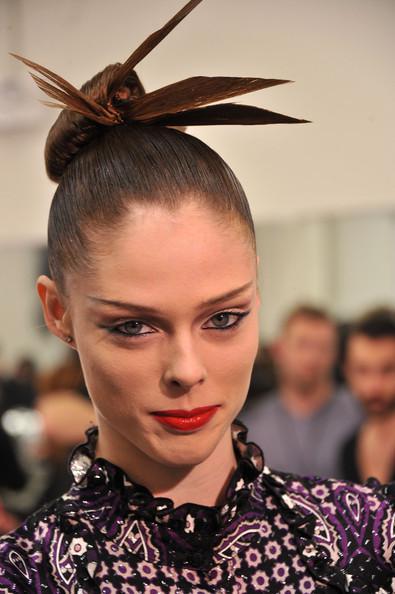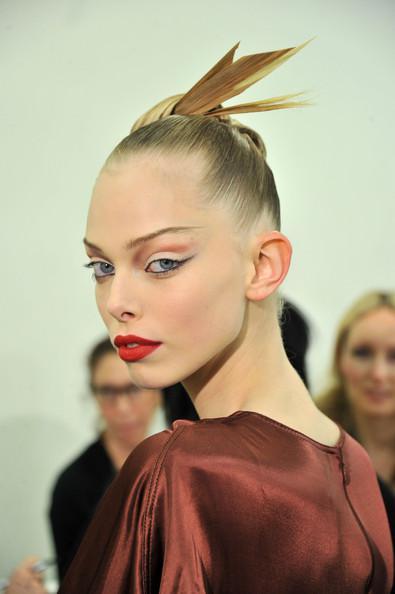 Kabuki describes the look he created for Zac Posen as "if Lana Turner or Marlene Dietrich was on the Oriental Express." Smoky black liner was extended out into an exaggerated cat eye, and pink shadow contoured the lid. Eyebrows were also extended out, and the lips were made a bold red.
Key Makeup Artist: Kabuki for MAC