First I have to update about Lincoln and our school situation. I went in this past Wednesday to drop off his enrollment packet and the lady in the office said she'd call me to let me know about when I can come tour the school and meet the teacher before he starts school this Monday. Of course nobody called me. I have never dealt with a school that tells you time and time and time again that they will call you back and only one time out of the half dozen times they said they'd call me have they done so. I'm almost speechless about it because it's so absurd. There is no way I would send my kid on a bus to a place that #1 has been terrible to deal with #2 that I've only seen the front office and none of the other areas in the school and #3 to people I've never met.
I've heard great things about the school from Adrian's current teacher and the lady from Parents as Teachers so I'm hoping it will all work out but I have my doubts. I guess I'm going to show up with Lincoln at the usual time he's supposed to go to school on Monday and see if I feel comfortable leaving him there or not. *INSERT HUGE EYE ROLL HERE* Can you tell I'm frustrated?
I went to the store today and picked up all of his supplies he needs. He's not diggin' the new shoes or the bike helmet I got him. I'm hoping he'll adjust to them.
On to the number recognition activities that I wanted to share. Nevaeh can count to 100 with minimal help but I noticed if I pointed to a number and asked her what it was she didn't know so I started to think about ways I could teach her how to recognize numbers without sitting in front of worksheets all day. Here is what I found:
Who doesn't like a good ol' game of BINGO? I made the board myself…made a few different ones and some squares with the call numbers. The circle discs I printed from Childcareland.com which has to be one of the most useful sites I've ever come across for homeschooling: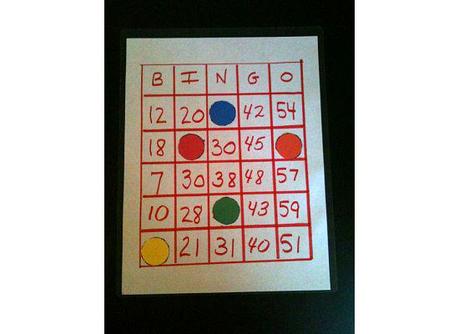 And this game has a little tooth fairy towards the bottom and teeth up above, the child counts the number of teeth and pins the clothes pin on the correct number (this activity is also from childcareland.com):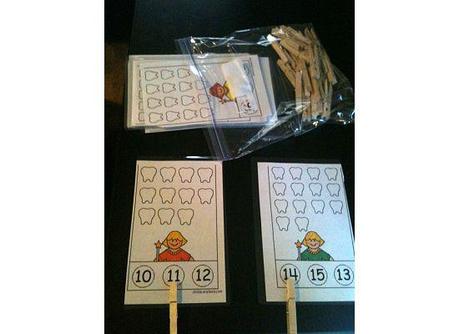 So along with our other math work we're going to be adding in these this week for Neveah, hopefully it will be fun and she can learn number recognition at the same time.