I've been MIA since November…possibly my longest break from blogging since I started. Anyway I wanted to share a quick little update since a few things have happened.
First and foremost, our sweet baby girl was born on February 12, 2013. She was 7 pounds 7 ounces, beautiful and perfect. Her name is Charlotte Caroline. The kids have all adjusted wonderfully to our newest little bundle. They are so loving and gentle with her.
Here is Charlotte (or Charlie as we usually call her) on the day she was born: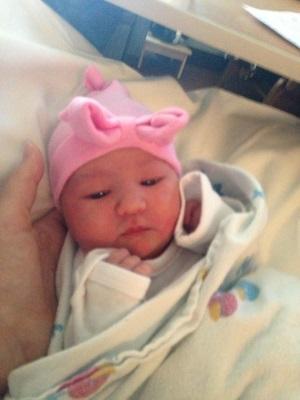 This is the day we left the hospital (Valentines Day 2013):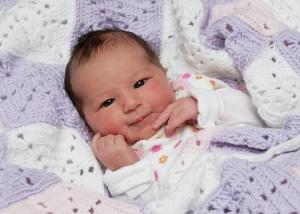 And this one is a bit more recent, one of her first smiles: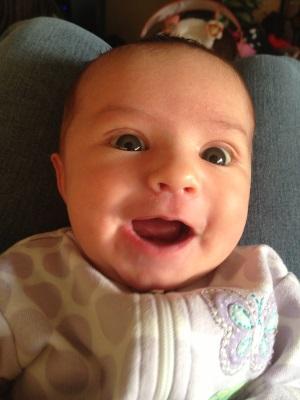 Adrian had a first today, I heard him compliment his sister which was pretty awesome. When he got home from school he came in and told Nevaeh "nice dress." Wow. That made me smile.
Sanura and Nevaeh are doing well, we're still homeschooling and it's challenging but good.
Lincoln is progressing. We have his transitional meeting for kindergarten next week. I can't believe he's going to kindergarten. It seems like he's still a baby, it's going to be tough. I'm curious to see what everyone thinks his plan should be for kindergarten. Nervous.
Glen and I are great. Same ol' same pretty much. I've shared a little bit about my weight loss journey and that is still a work in progress (as it always will be for me I think). I did well with my weight during pregnancy and I have about 8 pounds to go to get to pre-pregnancy weight. Not too shabby for only being about 8 weeks postpartum. Then I will continue working and losing. I have a couple fitness goals and a weight goal in mind for myself and it's so exciting to make these changes.