I was introduced to
Nu Skin
recently by Mr Juicy's family. They are big fans of Nu Skin's Pharmanex range which consists of premium quality vitamins, food supplements and fruit juices. If you take a look at the website you could be forgiven for mistaking it with Glaxosmithkline, but that's sort of the point. Nu Skin see themselves as dermatology, ethnobotany, nutritional and cosmetic scientists. Think of them as falling on the science side of the health and beauty market rather than the fashion side.
Mr Juicy's family kindly gave me a lipstick and lipgloss from Nu Skin's cosmetics range to try for my birthday. The lipstick was
Nu Colour Replenishing Lipstick in Champagne Kisses
and Nu Skin describe it much better than I ever could...
"Every time you use Replenishing Lipstick you protect your lips on a cellular level. Because delicate lip tissue is more prone to environmental damage, Replenishing Lipstick features powerful antioxidant protection from skin -ageing free radicals.
Retexturises lip tissue. Restructures the texture of your lips. Alleviates cracking and dryness. Keeps lips feeling hydrated, healthy and smooth.
Non-feathering formula. Delivers creamy color that does not bleeds into lip lines. Created to make lips look younger.
Smooth glide application. Unique formula feels velvety smooth going on and delivers an even and continuous layer of color. Keeps lips feeling soft and moist throughout the day."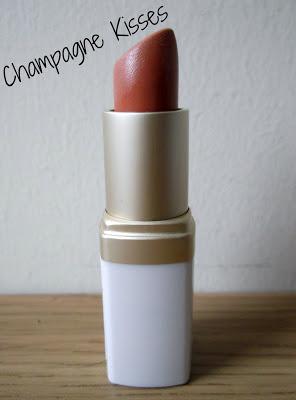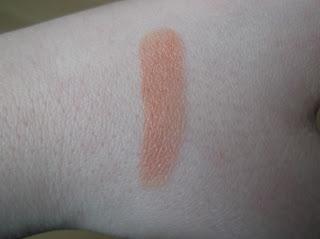 I would never have picked this color myself but I love it on! It's a really pretty nude color which works perfectly to balance out a dark, smoky eye
. (Not that I'm wearing a smoky eye in these photos!)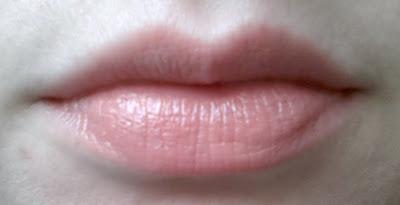 This lipstick is creamy and glides on so easily. It lasts as well as any other lipsticks I've tried and is noticeably less drying than most. It has a satin texture with a bit of sparkle, and can easily be made glossy and shiny by using a clear lip gloss over the top. Speaking of lip gloss...
I was also gifted a Nu Skin Contouring Lip Gloss in clear. Again, Nu Skin can describe it much better than I can!
"Kiss thin, undefined lips goodbye with Nu Colour® Contouring Lip Gloss for full, shapely, youthful looking lips. This ultra shiny gloss features an oligopeptide to define and contour lips, focusing on the "cupid's bow" that tends to fade with age. Clinically proven to stimulate collagen production, this peptide helps you achieve the full, shapely lips you desire in only 28 days. Ideal to wear alone or over your favorite shade of Nu Colour® Replenishing Lipstick, this long-wearing formula glides on smoothly, delivering a sophisticated shine. With Nu Colour® Contouring Lip Gloss, the more you wear it, the better your lips will look."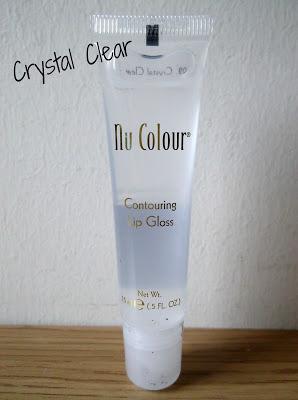 I would liken this lip gloss to Lancome's Juicy Tubes. The consistency is very similar, i.e. sticky beyond belief! I do feel like my lips look fuller and plumper with this lip gloss on, however I think this is a temporary visual effect rather than a long term lip plumping solution. I'm not sure I buy all the scientific 'stimulating collagen product' stuff. That being said, this is still a wonderful lip gloss. I really think it enhances the lipstick perfectly.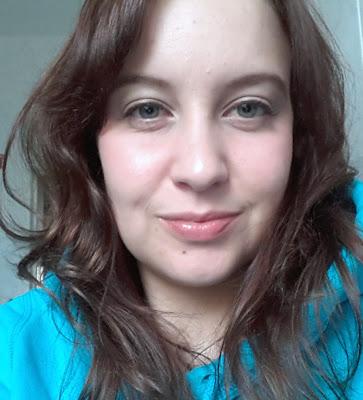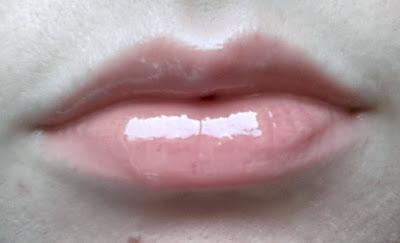 Has anyone else ever tried anything from Nu Skin?
*Nu Skin tests it's
cosmetics
on animals
when required to do so by the law. As such I won't be purchasing from them in the future.