Northbound Smokehouse and Brewpub is quite the hot dinner place in Minneapolis. After our day of brewery tasting we stopped late afternoon for some food. I am glad we got there when we did!
We only had a 10 minute wait but by the time we were finishing up it was over an hour.
Appetizers were in need and the beer battered mushrooms and onion rings hit the spot! A wild rice amber ale didn't hurt either.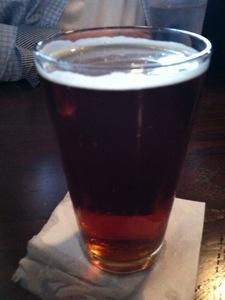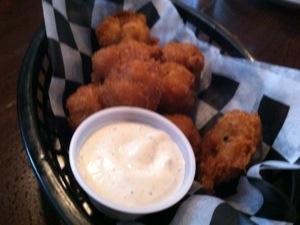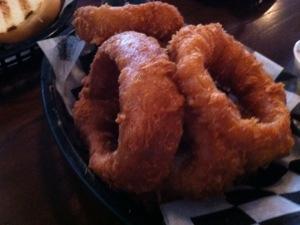 Scott had the portabella mushroom sandwich with Swiss cheese on an egg bun, I had the smoked trout wrap with apples, havarti cheese, greens, and dill mayo in a herb/garlic wrap. My one complaint? No sides. Scott was still hungry after!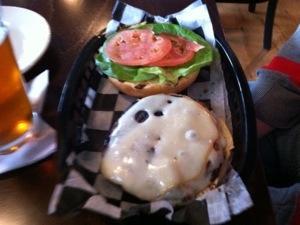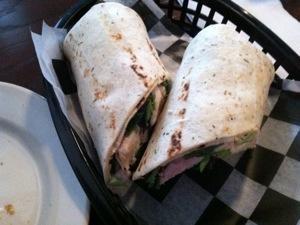 Dave and Jess had smoked beef and the porketta. Both good but I think the porketta was my favorite thing hands down.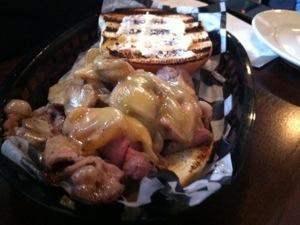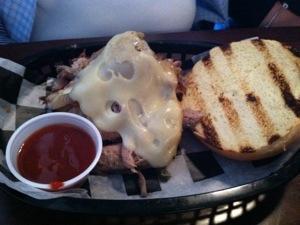 Our one issue? Scott had an entire beer spilled on him. He was soaked and the waiter was barely apologetic. Mistakes happen but you make up for that! His tip reflected that. I felt bad doing that but when get an I audible sorry I don't really think that makes up for the spilled beer. Not just a few drops either.