A trip to Wal-Mart isn't complete without strolling through the cosmetics section. I went in to buy a few things for Mother's Day and as always, managed to walk out with products not on my list. Luckily Hard Candy is very inexpensive and I always want to share new things with you when I can.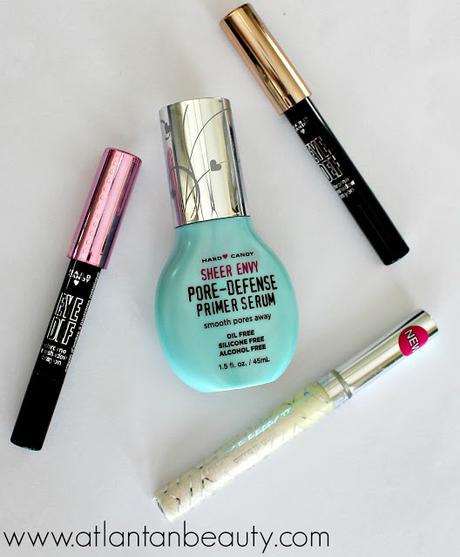 The first thing I noticed is a new primer. Hard Candy seems to always have a new primer, but this one seems like it will be amazing for the summer. Especially if you have oily skin and pores are a concern of yours. It is called the Sheer Envy Pore-Defense Primer Serum. It claims to have "all day smooth wear" and make your pores look smaller. It is silicone free, oil free, and alcohol free. I am excited to see how this performs. I did take a look at the applicator and texture. The texture is a thicker gel more so than a serum. The applicator, which I was hoping would be a dropper, is more like a narrow spatula.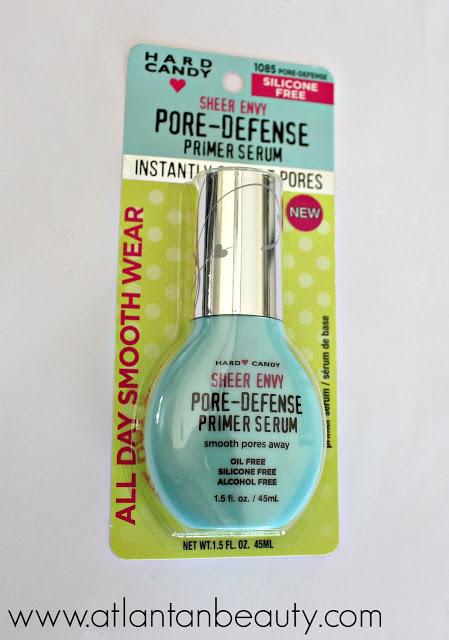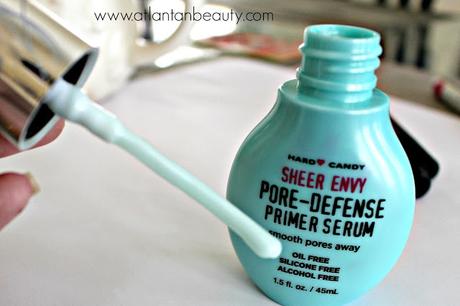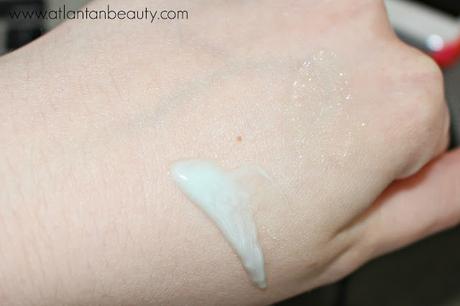 The other new product I noticed is an eyeshadow pencil. It comes in a few different shades and it is called the Eye Def Chrome Eyeshadow Crayon. I picked up the shades Adore Rose Gold and Blazing Pink. I haven't worn them yet, but they swatch well. They felt smooth, buttery, and they had nice pigment and shine. They also had a blue, silver, and purple. There may have been more, but those are what I remember. Anyway, so far they seem promising. The eyeshadows also come with little rings that match the shades.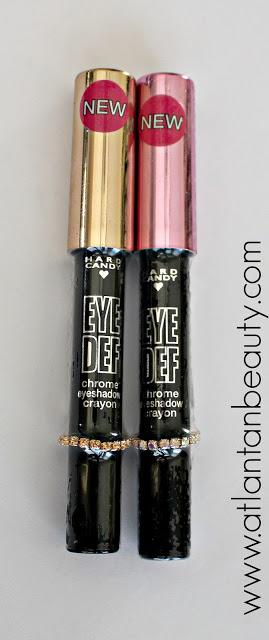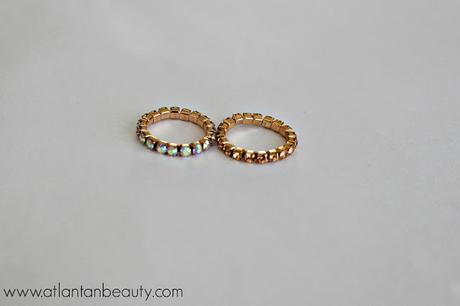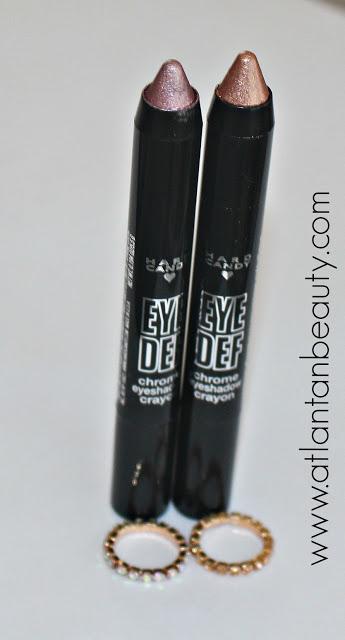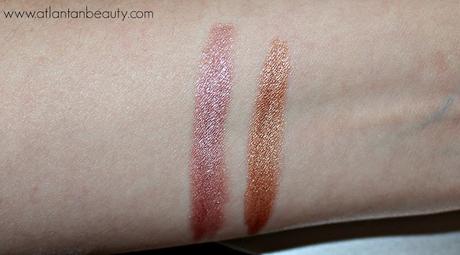 The final thing I noticed were some new shades of Hard Candy's Fierce Effects Daring Lip Gloss. There was a minty green, and then Party Mix. Party Mix is a gorgeous, kind of unique shade. It is clear, but it is jam packed with shine and shimmer. In fact, the shine factor is so intense, that it was challenging to photograph. It has a vanilla, gold, pinky duochrome thing going on. It is the kind of shade that is hard to describe and pictures don't do any justice. I am also debating getting the mint shade. I wouldn't wear it, but I am curious. Plus I do enjoy this lip gloss formula.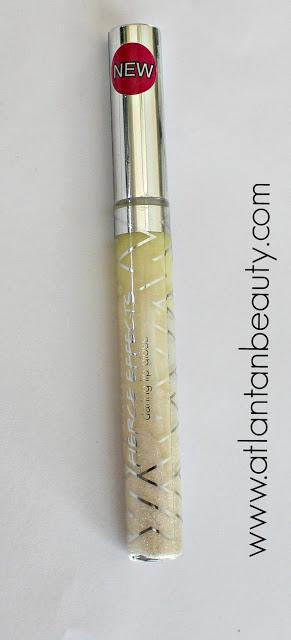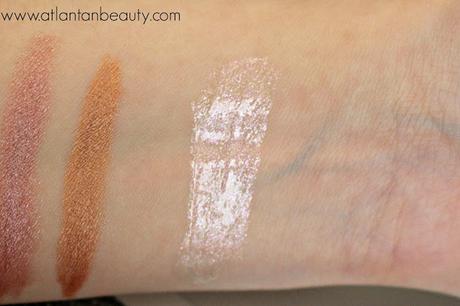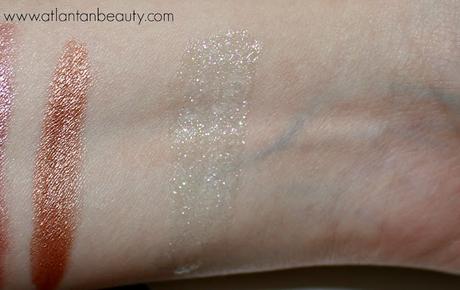 I will start trying these out and let you know if they are good, bad, or just meh.
I hope you all had a great weekend and a good mother's day!
See you soon!