For some reason I feel like I have so much information to relay to you all right now. I'm probably over exaggerating as usual ;D
Okay, so before I get to what I really want to talk about, I have a new smoothie recipe for you all. I understand I just had a blog post about fall and what I love about it and then I turn around and make a summer salad. Now I am turning around and making smoothie bowls. I'm obviously as indecisive as it gets but since I live in Florida and it is still warm, I have an excuse:)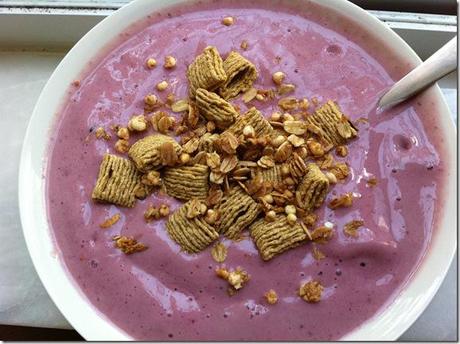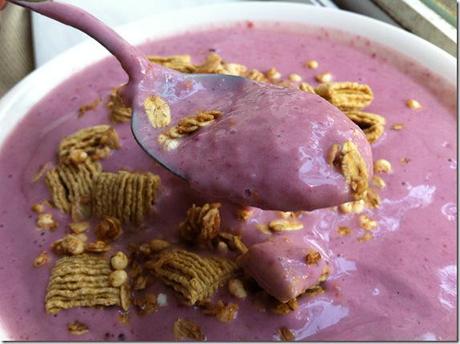 Into the mix went:
1 Cup Almond Milk
1/2 Frozen Banana
1/4 Cup Frozen Mango
1/2 Cup Frozen Raspberries
1 Scoop Vanilla Protein Powder
It's as easy as that. It was awesome. Topped with some granola and Quaker oatmeal squares.
~~~~~
Workout
My workout today was intervals on the treadmill and a lower body workout. I can't tell you how long it has been since I last focused ONLY on my legs at the gym. I usually do a full UPPER body workout or I do a FULL BODY workout. My legs were craving some attention!
Quick Treadmill Interval Workout
Minutes
Speed
1-3 4.0
3-8:30 20 sec @ 9.0, 40 sec @ 4.5
8:30-10 4.5
10-20 20 sec @ 10.0, 60 sec @ 4.5
I then walked for about 4 more minutes at 4.5 speed and a 12.0 incline. I finished 2.30 miles in total.
Lower Body Workout
Adapted from Fitnessista.
Lunges (15 on each side)
Calf Raises (15)
Hip Thrusters (15)
Jumping Lunges (30 seconds)
Sumo Deadlift (15)
One legged Deadlift (15 each leg)
I repeated this twice and upped my weight by 5 lbs. each time.
Already feelin' it! I foam rolled once I got home:)
Dinner
The other day at the store, I picked up a whole wheat pizza dough from the Publix Bakery and today was the last day we could use it before it went bad.
Homemade pizza was on the agenda for tonight!
I LOVED pizza when I was younger but as I grew older I pretty much stopped eating it because I thought it was too fattening. Ridiculous, I know. However, I love making pizza at home because you can put whatever you want on it and it comes out extra delicious to me!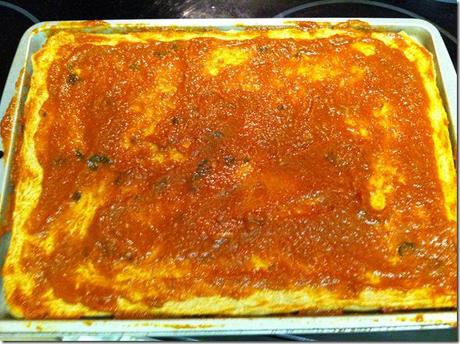 Add sauce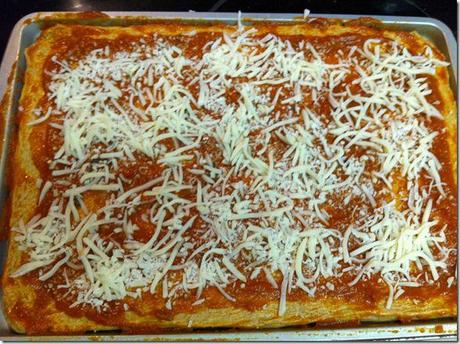 Add cheese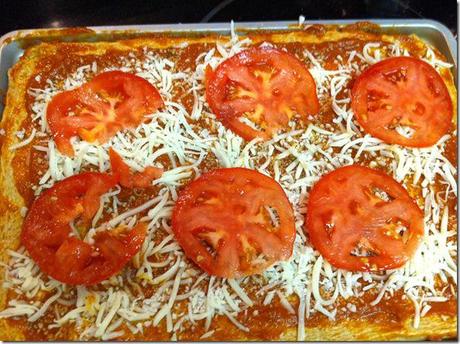 Fresh Tomatoes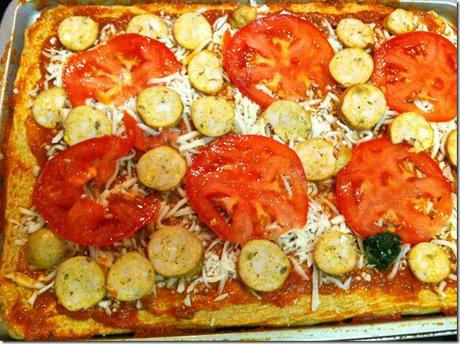 Leftover chicken sausage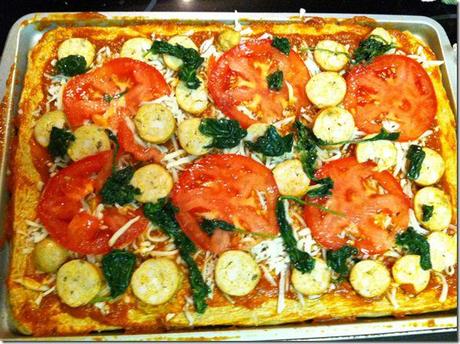 Spinach & Spices
Put into a pre-heated oven at 400 degrees for about 20 minutes.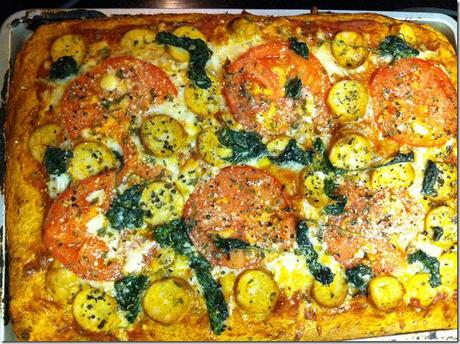 Now, if only I didn't forget to spray the pan with cooking spray, it would've turned out perfect. I am still a natural blonde so yes I really did forget. It was still good even though some of the crust got stuck

Time for gossip girl and dancing with the stars!
Favorite show right now?
Do you make pizza at home?
Do you split up your strength workouts or do total body?