Thank you all so much for your kind words about my grandma. She is stubborn but all that matters is she's okay

I will definitely let you all know recipes I use with the peanut flour and PB2 when the time comes.
~~~~~
First of all, lets cover dinner.
I literally just showed you guys a recipe that I hijacked from Chelsey but I used another one of her recipes again. It just sounded too good to pass up!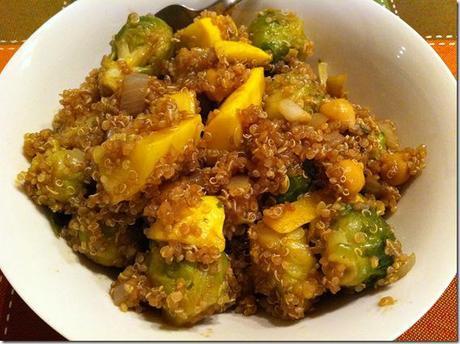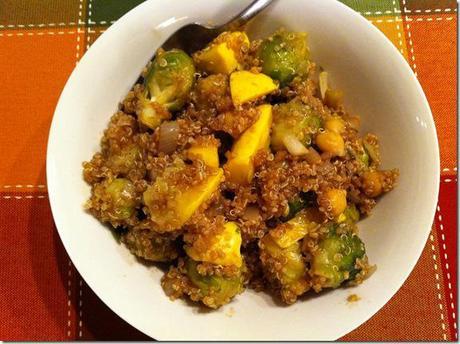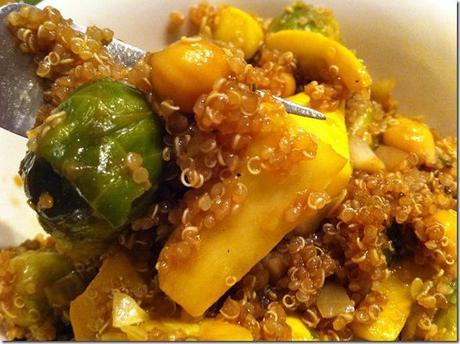 Quinoa Squash Balsamic Maple Glaze
Too bad I didn't have an acorn squash to make it look as cool. Instead, I had regular squash so I sautéed them in the pan instead of the brussels. The brussel sprouts were actually microwaveable (shhhh…) and I threw them in at the last minute with the chickpeas.
Oh my gosh, I loved this. The sauce was super yummy and everything just blended perfectly. I've been looking for a new quinoa recipe and this was a winner. You all need to make it ASAP.
Fashion
Here are some of my outfits from the past few days!

  This picture has really good quality.
I have skills. This is my lazy girl takes a midterm outfit. Long T-shirt, spandex, toms.

I do not consider workout/yoga clothes fashion, AT ALL. In fact, I consider it "scrubbbin" but since this is my favorite top I thought I'd share. I got this top at TJ Maxx surprisingly, and I love it. It's stretchy, comfy, and I love the color:) They had so much workout wear there!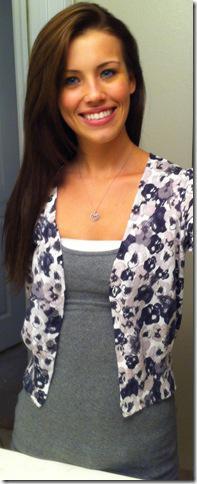 Sometimes a little cover-up sweater is enough to spruce up an outfit.
Tank from Target, cover from H & M. This post just reminded me how much I really need to go shopping.
FINAL REVIEW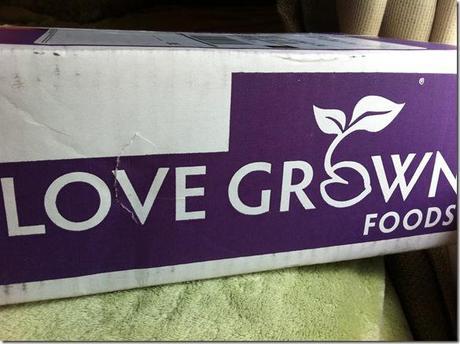 Finally! So you may or may not know, but I got the chance to try out Love Grown Granola. I told you all I'd share my final thoughts on the products I received.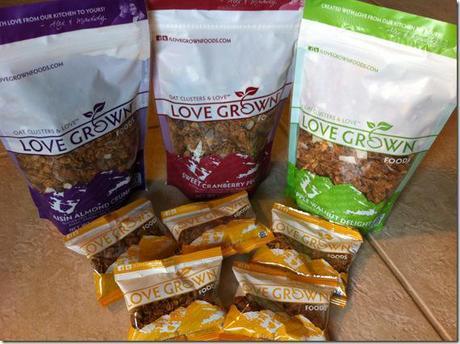 Beside the fact that they have an amazing story and passion, their products are all natural, gluten free, and free of anything unprocessed.
I try to eat mostly all unprocessed foods so this was perfect to read

My final verdict? Officially… OBSESSED.
Yeah, I said it. Each and every bag is almost gone. Already.
Mind you, I got this package exactly a week ago. (My mom has been eating it too so I'm not that crazy).
Apple Walnut Delight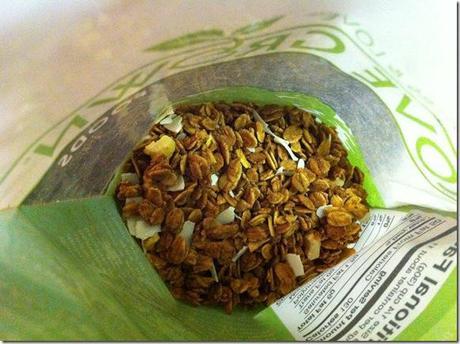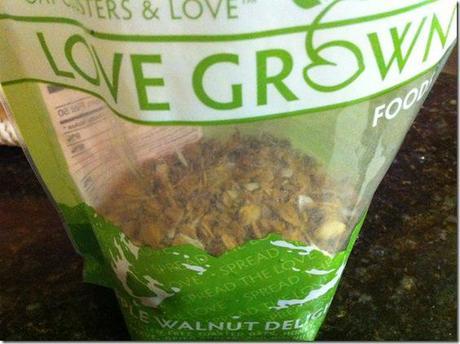 I LOVED the little pieces of apple. It went perfectly with the coconut sheets and it was the perfect amount of sweetness and nuttiness.
Raisin Almond Crunch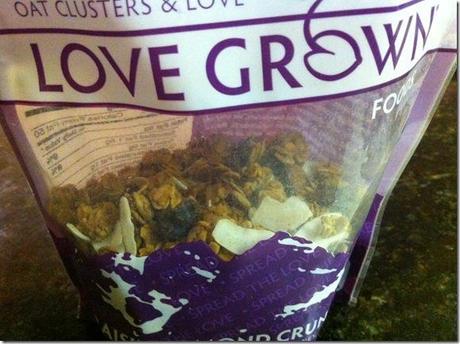 Put raisins and almond together in one product? I am all over that. I think that is one of the best combos in the world and throw it in granola with coconut? I'm pretty sure I have no further explaining to do

Sweet Cranberry Pecan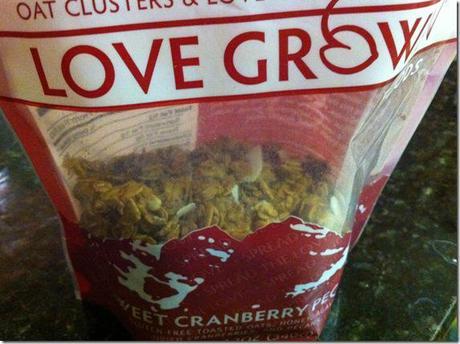 This. was. my. favorite. I love anything cranberry. For some reason cranberries in granola is x20948299238 better than anything else with cranberries. I don't normally eat pecans all that much but I think this bag made me want to eat them more. The pecans and cranberries were perfect together. They complemented each other so well and it was all around delicious.
Simply Oats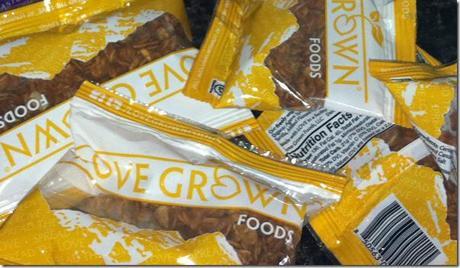 How can you go wrong with regular granola? You can't. It is perfect to mix with anything your little heart desires. Any flavor granola, mix it in with cereal, put it on top of a baked good, the possibilities are endless. Loved the flavor of this just as much as the others.
As you all can see, I clearly hated every second of tasting this granola. Just. Kidding. It's obvious how much I LOVED it all

I give it a 100 out of 10. Hint: you all need to go get some.
Spread the Love! Thank you again Love Grown!! You guys are amazing.
Where do you get your workout clothes?
What is your favorite regular store for clothes?
What'd you have for dinner tonight?