I have had this shadow for awhile, but I really tested it today. I love the color and have not seen anything like it.  On Sephora's website, Strada is described as "amethyst infused with gold" which is a spot on description. It swatches beautifully and has nice pigmentation.  The texture is also nice as the shadow is soft and smooth. But, this shadow does not stay on well. In fact, I would say it has the worst staying power of all of the eyeshadows I have tried. I used Stila's Prime Pot with it today, and by the time I got home, the shadow was pretty much gone on both eyes. I have used Stila's primer (and others) with different brands, and they did not fade anything like NARS. Even Wet-n-Wild shadows stay on a lot better. About 8 hours is the length of time I had it on, and it faded long before that. Bottom line, these shadows look gorgeous but they are underwhelming in that they just do not have any staying power. I have tried other NARS shadows and they all have this problem, but Strada is probably the worst. I will likely be exchanging this for the one NARS product I do love; their Illuminator in Copacabana.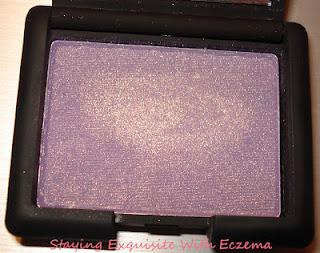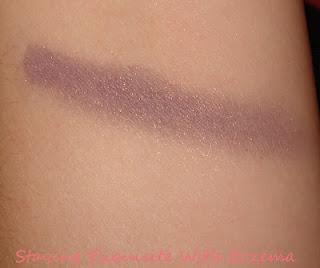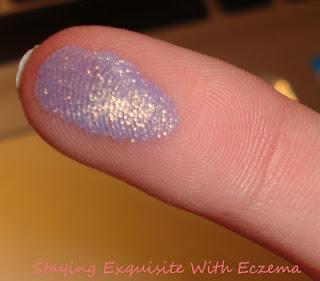 Look at the color and pigment! So gorgeous and why I bought it, but very disappointing performance.


I took this when I got home, after 8 hours in class. I reapplied shadow on the left so you could get an idea of what it looks like applied. The right eye is what happened while I was in class..almost 100% gone :( I was pretty sad when I saw that.