This month's favorites contains a first for me: almost all of them are lip products.  This is a pretty rare occurence, but I have come across some pretty awesome lip products this month.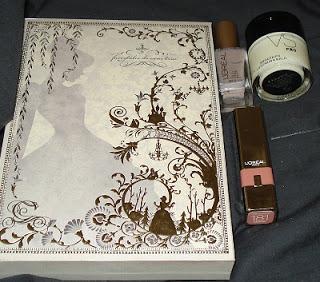 1.) L'Oreal Colour Riche Caresse in Sheer Linen
 Finally, a nude shade that actually looks good on me.  It has taken me over a year to find the perfect nude.  This lipstick is lightweight, moisturizing and gives the perfect wash of color. This is the fourth shade I have from this line, so it goes without saying that I am huge fan.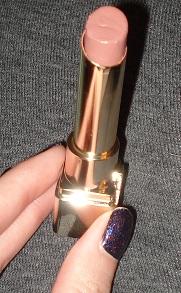 2.) Yves Saint Laurent Rouge Volupte in 12 (Forbidden Burgundy)
For those that like a darker lip, this is the one for you.  It is long lasting without being drying.  The formula and pigment are perfection.  The mango scent is an added bonus.  As is the gorgeous packaging.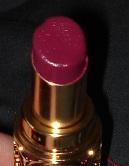 3.) Victoria's Secret Pro Smooth FX Lip Scrub & Balm
Chapped lips? Not anymore.  This combo really helps get rid of dry, flaky lips.  I use it just before bed and wake up with soft lips.  I start by using a bit of the scrub, remove it and apply the balm.  The balm is very long lasting and stays on overnight.
4.) L'Oreal Colour Riche Nail Polish in Eiffel For You
How cute is that name? This is the perfect neutral shade for fall.  As far as drugstore nail polishes go, L'Oreal is the best.  This shade is opaque, easy to apply and dries very quickly.  It also stays on a long time.  Can't ask for more in a nail polish.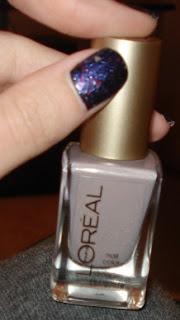 5.) Disney Cinderella Collection~Storylook Eyeshadow Palette
This is so much more than a gimmick or something pretty to just look at.  The shadows are actually very good.  They are smooth, pigmented and long lasting.  A must have for any Cinderella lover.