So, I'm having a little bit of "bloggers block" and don't know what to blog about today, therefore, I've decided to  do a little tag that I spotted on EllyBellyBaybee. Some of you might find it interesting (woohoo!), but most will probably find it dull as dishwater, for which I can only apologise!
1. How old were you when you started wearing makeup?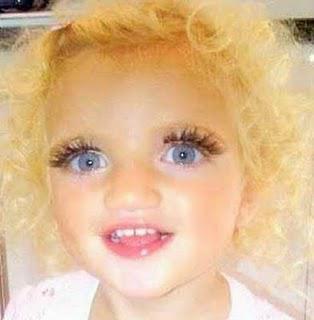 Does this picture of Princess Tiammii
 (or however you spell it)
wearing make up freak anyone else out??
I honestly can't remember, purely because I've never really been a big wearer of make up. I wore it occasionally, when I was at School, and even when I got to Uni, I only wore it for a night out. 
I do remember that I always used to steal the make up from my mum's bedroom from a very young age, especially her amazing blue lipstick that turned pink when you applied it (that lippie was awesome!)
2. How did you get into makeup?
I guess that it really started in 2007, when a really good friend of mine introduced me to Barry M, and I just fell in love with the incredible bright colours. The first product that I ever bought of Barry M was their Glittery Green Eye Crayon, and I remember wearing it in Woolworths one day (I know, Woolworths, let us take a minute to reflect *sigh*) and the girl at the till complimented me on it, and then the girl in HSBC Bank did too, which was a really nice confidence boost, and I think it all stemmed from there.
3. What are some of your favorite brands?
There aren't really any brands that I favour, more the specific products that each one has to offer: For mascara, I love Rimmel. For foundation, I love Bourjois. For eye shadows, I love Urban Decay or BeautyUK. For nail polish, I could be here forever, but I love Rimmel, BeautyUK, 17, OPI....!!

4. What does makeup mean to you?
Make up, to me, is a way of expressing a part of your personality, even if it's that bold side that is hidden behind a shy exterior.5. If you could only wear four products on your face what would they be?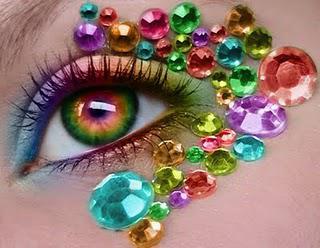 Gorgeous
EyelinerMascaraMoisturiserLip Balm...which is pretty much all I'm wearing today :)
6. What is your favorite thing about makeup? I'm quite a creative person, so I love how creative it allows me to be, by playing around with colours and messing around with application etc, so it's kinda fun. Of course, most of this experimentation is terrible and only seen by myself and my other half, but it's still so much fun.

7. What do you think about drugstore makeup vs high end makeup?
Personally, I am 100% for Drugstore make up, purely because it's all I can afford most of the time, and from experience, the majority of cheaper priced stuff is more than what I need, so I don't typically see the point in paying extra.
Urban Decay is the only higher priced products that I ever buy, when it comes to make up, which I buy very rarely, but I love the gorgeous colours that they offer in their palettes, and I've yet to discover a good dupe for their intense shades.
8. What is one tip of advice you can give to a beginner?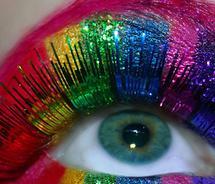 Whoa! Just, whoa!
Don't be afraid to play around with colour, because it really is amazing to see how different colours can look together, to how you imagine them in your head. But, most importantly:
HAVE FUN!!!
Make up isn't meant to be taken seriously, it's about having fun, and feeling confident about yourself. 
9. What is one makeup trend you never understood?
Wearing a pale lipstick with a really dark lipliner. It looks revolting, especially when the lipstick has gone, and the wearer is left with this horrid ring around their mouth. Yeuck!
10. What do you think about the beauty community on YouTube and Blogger?  

Despite there being a heck of a lot of nasty trolls lurking around both You Tube and Blogger, who plod around dumping their shit on people who don't deserve it, for their own personal gratification, overall, I think that the beauty community is absolutely fantastic. I've made some incredible friends, who all know who they are, and who are all so supportive. 

I tag you all to answer these questions, because, well I guess I'm just a nosey so-and-so :)