I did a post a few weeks ago about new product releases that really caught my attention. The new Glazen Eye Glosses by Butter London were at the top of my list. I am happy to say that this product does not disappoint, either.
The phrase eye gloss has a little bit of a negative connotation: is is messy (in terms of appearance and application), it creases, not suitable for real life, and in some cases it just looks bad.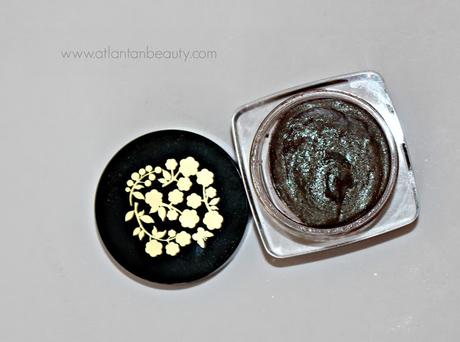 That isn't the case with these, or at least in terms of Oil Slick. Oil Slick is a gorgeous red toned brown with a blue duo-chrome. Sure, I have a couple of colors similar to this. However, the formula is so  much fun.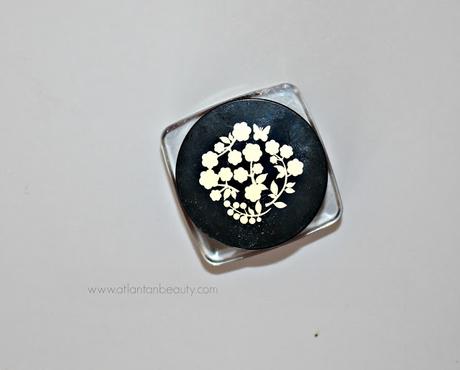 Here is how Butter London describes them on Ulta's website:


"A new trick in your beauty arsenal, Butter London's Glazen Eye Gloss is a breakthrough eye shadow that delivers a wet look shine, without being wet. This playful, pudding-like texture applies like a gel, but dries like a powder and lasts all day."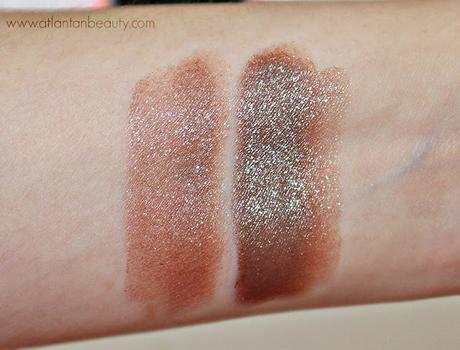 That is 100% true. It is quite amazing, actually. When I first touched it, I thought there is absolutely no way this is going to be crease resistant. But it is. The texture feels very light weight and wet when first applied. This makes it easy to apply and blend out. You don't even need to use a primer or other shadows with this. You can make it more sheer or build it up a little to make the blue shimmer more prominent. It doesn't take very long to dry down to a powder finish, yet you have plenty of time to work with it and get it where you want. The color payoff is pretty good and it can easily be built up. You can easily do a sheer wash of color or do another layer or two to really build it up and see the blue shimmer.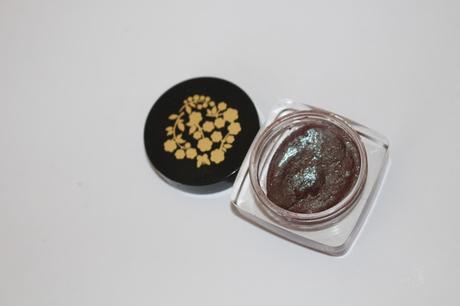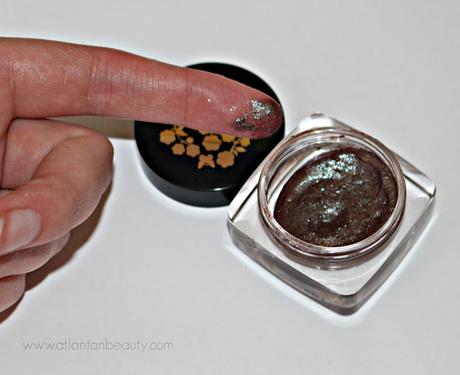 The texture is cool, too. They were right when they said it feels like pudding. It really does. It kind of threw me off at first, but it works out very well. It is far better than any other "cream" shadow I have ever used. I put cream in quotes because it isn't really a cream, obviously. I have worn this without primer and without any other eyeshadows. It works well either way. It does not budge even a little bit. You can slap this on in a few seconds and go right out the door. It is low maintenance and not too bold, but it still packs a little bit of a punch.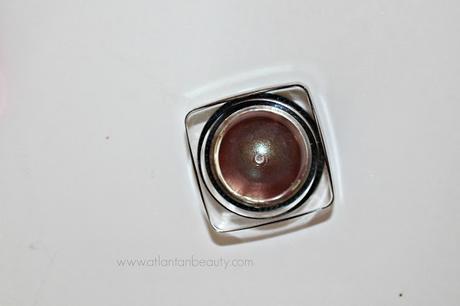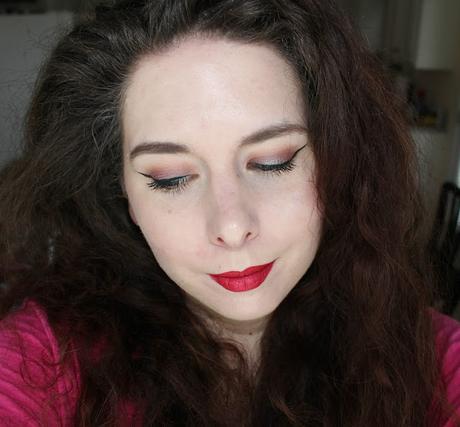 It is $24 for 0.17 oz. It is a little pricey, but I have already gotten my money's worth out of it. You don't need much at all because it blends so easily. If I am in a hurry or don't really know what kind of look I want to go with, I just apply this and some winged liner or just a few coats of mascara. It is best to apply these with your fingers. I have used a flat brush and it did work okay. However using your fingers is a lot easier, faster, and more precise for this type of product.
I cannot recommend these enough. Butter London has three other colors: Frosted (rose gold), Spark (champagne), and Bronzed (a deep bronze). I will at least be getting one more and I am leaning towards Frosted. KathleenLights has swatches of all four in August Favorites video if you want to see the other shades.