I haven't done a beauty post for a while so I've decided to share with you some of my must-have beauty products. I'm going to start with the three things I cannot live without which you can buy from the Body Shop. I remember going to Body Shop parties with my mom at neighbours houses when I was young.  I would get excited about testing all the products and being allowed to choose something from the catalog for myself as a mother-daughter treat. These are the gems my mom introduced me and my sisters to.
Coconut Oil Hair Shine 50 g £5. The description says a little goes a long way and this is true if you want to avoid greasy looking hair (I made that mistake once). However, if you lightly rub your fingers over it, then smooth through your hair, this nifty product really does tame flyaways and add a gorgeous shine. It's best used as a finishing product after styling. An added bonus – it smells gorgeous too.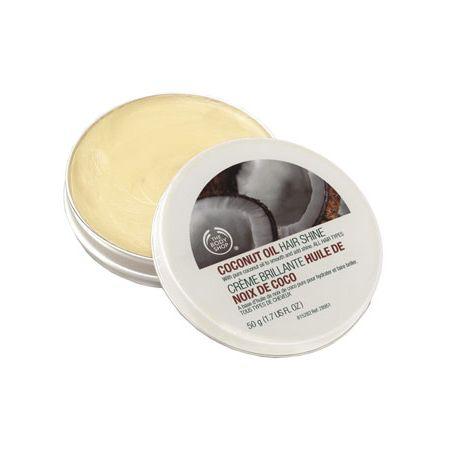 Warming Mineral Mask 100 ml £9. My beauty regime is quite low maintenance, I don't have fake tans or mani-pedi's and my sister cuts my hair in my parents front room (she is a fully-trained hairdresser). However, about once a fortnight I like to do a mini pamper sesh. Part of that regime is a face mask to give my skin a little pick me up. This body shop one is a thick clay and generates heat when applied to your face, which makes it feel more indulgent. I don't have terribly bad skin so can't comment on what it's like for sensitive or spot-prone skin but it does help to keep blackheads and pores on my nose less visible.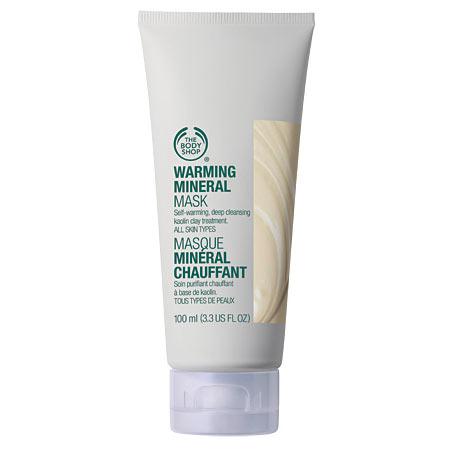 Vitamin E Face Mist 100 ml £7 Next time you feel like you need a mid-afternoon pick-me-up, instead of reaching for the coffee cup try this. A few spritz at arm's length instantly leaves you refreshed, and your make-up rejuvenated adding a slight dewy glow. Again, with this a little goes a long way. This is also perfect for long journeys too, especially on hot days.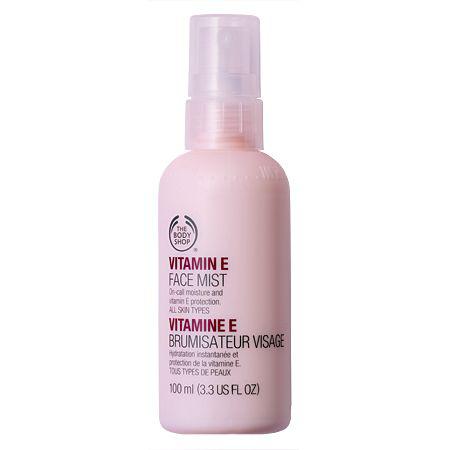 So there you are 3 products – each unrivalled in my opinion.
What's everyone's favorite Body Shop product? and has anyone tried their bronzing collection? – I'd love to hear your thoughts as I've had my eye on this for a while.