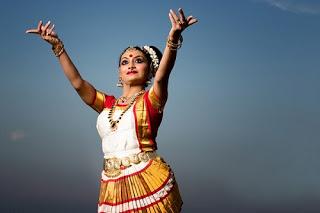 Kerala, the land of majestically beautiful backwaters, pristine golden beaches, cool pleasant
hill stations and adventures wildlife sanctuaries is not only blessed with abundant natural beauty but is also rich in culture and history. The distinct culture of Kerala evident in its festivals, temples, lifestyles of its people, different forms of dance and other cultural attributes makes it one of the most distinct states in India. 
People from all over the world are attracted towards it by its sheer natural beauty and rich cultural heritage. The grandeur and glory with which they exhibit their culture is simply phenomenal. Keralites take pride in their culture and are always eager to share it with the tourists and visitors. 
They are some of the friendliest and most hospitable people that you can find in India. They are a true delight to be with, ever ready to accommodate you among themselves and make you feel a part of their culture and society. 
Kerala is famous for its different forms of Indian classical dances and one such form of dance is Mohiniyattam. Believed to have originated in the 16th century, this is one of the forms of the eight Indian Classical Dances which is recognised by the highest cultural authority of India, the Sangeet Natak Akademi.
 It is a very graceful form of dance that is performed by solo woman. Very similar to Bharathanatyam, which is a traditional form of dance of Tamil Nadu, these dances originated as a form of temple dance which used to be performed by the Devadasis, girls who were married and dedicated to the deity or to a temple and used to live in the temple talking care of the temple and worshipping the deity. 
Thus being born out of the Devadasi tradition, this dance portrays different forms of feminine love. This dance is a perfect combination of facial expressions as well as rhythmic steps, with equal importance given to both the aspects. 
Costumes and ornaments used in this form of dance plays a very important role to enhance the impact of this dance and make the dancer look beautiful and attractive. In the olden days this dance was only performed in royal courts and temples. 
Mohiniyattam has similarities as well as differences with other forms of south Indian dances like Bharatnatyam and Kuchipudi. The songs on which this dance is performed has very subtle and meaningful lyrics. The lyric is a pleasant combination of two different languages, Malayalam and Sanskrit and is known as Manipravalam. 
Over time this practice has gone through some evolution and today artists use both classical and semi classical compositions in other languages as well, but the charm and elegance of the dance remains the same. Some of the instruments and props used for this dance are vocals, Veena, Venu, Maddalam and Idakka and other traditional instruments. 
An integral part of the tradition of Kerala, this form of dance has survived through all those ages and still today retains the same charm and magic. Still today people watch the performance with lots of zeal and enthusiasm.