Review of:
ModelCo Fibre Lashxtend
Price:

£10.00

---

Reviewed by:

newwithhashtags

Rating:

1

On

January 9, 2014

Last modified:

January 9, 2014

---

Summary:
More Details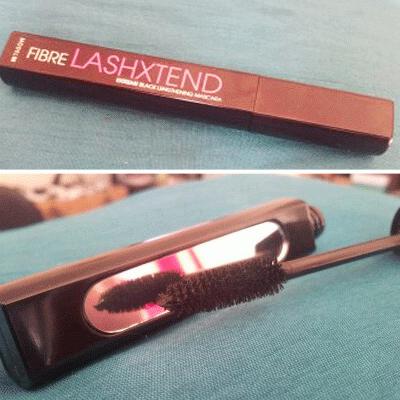 What a great combo! A mascara with a mirror on the side. A great way to cut down on the items in your make up bag! The ModelCo Fibre Lashxtend mascara contains fiber strands which lengthen and volumise eyelashes, but there's a reason this mascara hasn't been a big hit.
This mascara is dry. Applying it to eyelashes is difficult and time consuming, and the result is unpredictable. The fibres within the mascara don't distribute themselves evenly on application, and seeing as the mascara is so dry it's difficult to brush the fibres on without forming clumps and lumps. The dry strand-y lumps then start flaking off your cheeks, and when that happened to me I wasn't sure if the lumps just contained the fiber stands or if they were actually making my eyelashes fall out. Either way it was worrying so I only left the mascara on for a few minutes before removing it. It comes off well with a good make up remover, but I can't comment on its staying power.
Although it's clear that the fiber strands do lengthen eyelashes quite noticeably, I didn't notice much of an increase in volume. I also found that the mascara made eyelashes stick together as the brush doesn't separate and lift lashes well which makes them look like hideous tarantula legs. As such I couldn't possibly recommend this mascara. Although the mirror is useful and innovative, the product itself is crap. Certainly not worth  £10…