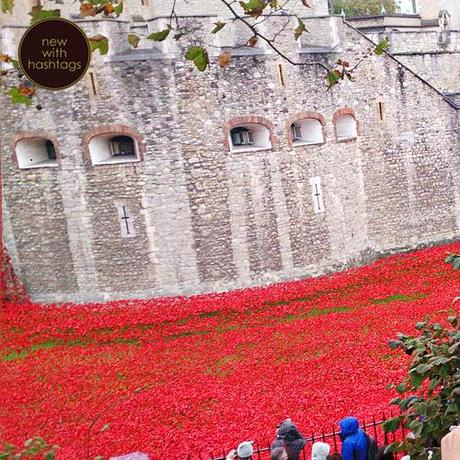 With poppies adorned all around on lapels and jumpers, I thought it was high time to visit the ultimate ode to the soldiers who lost their lives during WW1.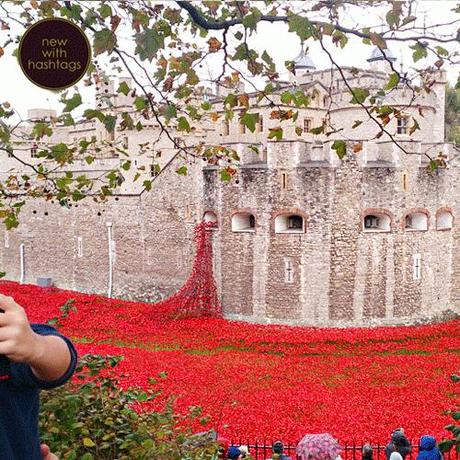 The Tower of London has filled its grounds with ceramic poppies in remembrance to the 888, 246 lives lost during the first World War. Each poppy has been planted in a 'Sea of Red', resembling blood oozing from the Tower.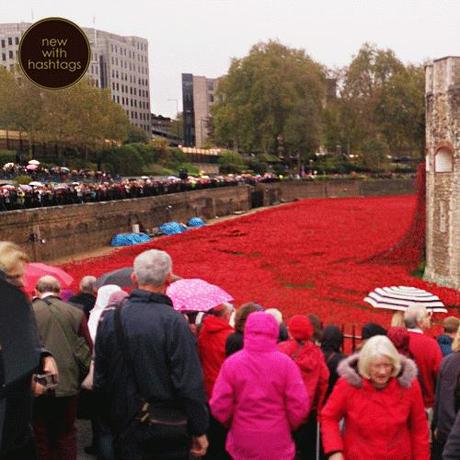 There were queues all around the Tower of London, despite the rain and the fact it's a Monday morning. There's a quiet buzz and a reflective atmosphere as people take in the art installation before them.
Each poppy is unique and represents a lost live, and they have been sold off to the public to raise money for charity.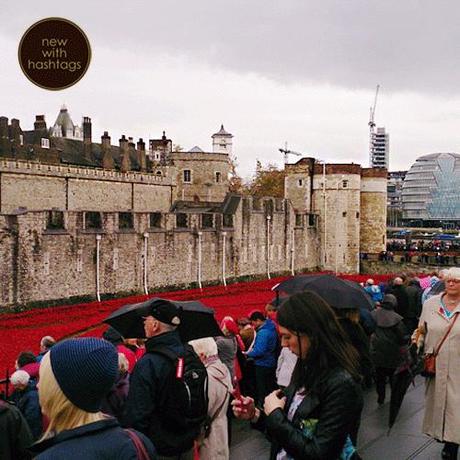 The grounds of the Tower of London are literally filled with red poppies, each made and put into place by a team of volunteers. The art installation will be there until the 11th November 2014.