I guess we all are very much aware that online shopping is the newest trend in our society right? As a certified shopping addict [even though we don't have that much shopping fund :)], which is every girls nature we are always on the lookout for a new shopping haven that will cater our every need.
Few months ago I was able to find my sanctuary for my retail therapy. It is an online shopping site where they have everything that a woman needs, well except for boyfriends, of course they don't sell that hahaha. Do you have any idea what shop it is? Hmmmm... what? I can't hear y'all ladies... hahaha you got it right! It's  
ZALORA!
Zalora
 is an online shopping website that offers local and international brands of clothing, shoes, skincare, beauty products etc. It's like a shopping mall at the comfort of your home. You can actually visit your favorite brands with just a click, no need to do those long-walk-stall-hopping at the mall. No more traffic jams to encounter and you can guarantee your safety while doing your
Christmas
shopping. Ain't that nice? That is why Zalora is my new BFF :) and as if those advantages are not yet enough for us to love them, their team squeezes their mind juices to give us much more reason to appreciate online shopping. I'm sure you know what it is :) YES! they gave us Zalora's mobile app that we can download thru app store and google playstore. I just downloaded mine so I might as well teach you guys how to do it if you haven't downloaded it yet. So, for those who uses iPhone here's a quick tutorial: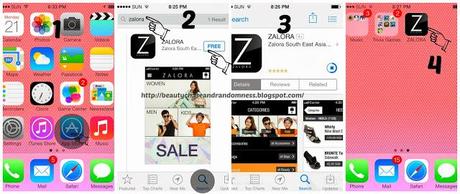 Tap App Store
Search Zalora and tap free/install
Wait for it to download then check on your mobile wall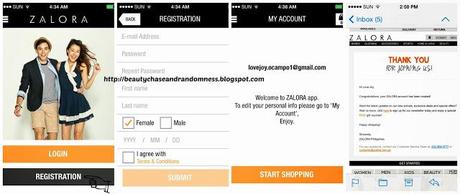 Tap Login if you already have an account with zalora or registration if it's your first.
Fill up all necessary information about you.
You can start shopping :)
Here's how to browse inside the mobile app: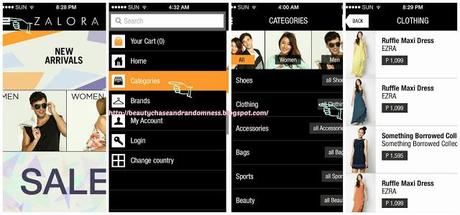 To browse on zalora's product you can tap which category you want to check out (men/women)
Or you can tap the box on the upper left.
You can tap categories or brands to specifically check your desired items.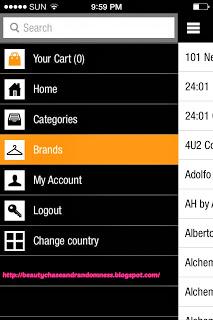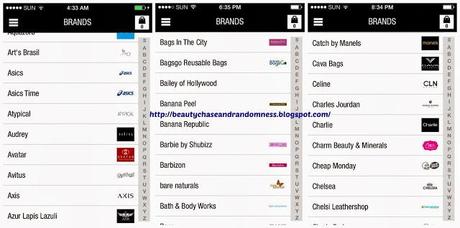 Local and international Brand available, can tap the letters at the right side also to make the searches fast.
Now here's how you can shop using zalora's mobile app: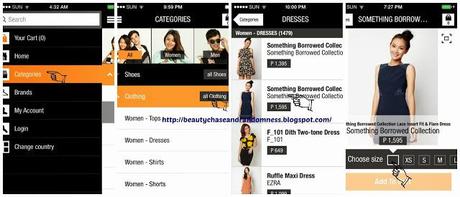 To shop for dresses or any other items you can tap categories or brand
Under categories choose whatever item you wanna buy. Most girls love dresses so I'll choose one as a sample
Tap Clothing then select women - dresses
Now choose which dress you like. Choose size by dragging the sizes to the empty box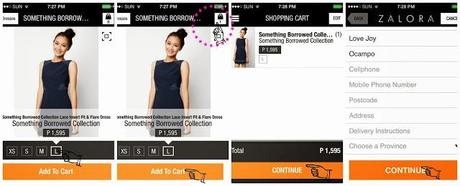 Tap add to cart.. you can see that the item was added in your shopping bag
Tap the shopping bag to check your order. Once decided tap continue.
Fill up the shipping address and other infos.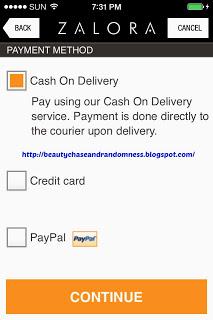 Choose your mode of payment and tap continue.
And your done :) just wait for the delivery of your items.
How to manage your orders: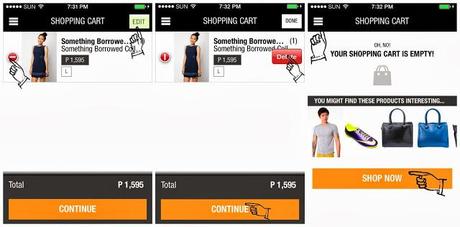 Just in case you selected the wrong item you can change it by tapping edit then the red button. Delete will appear on the other side and tap continue. Then start all over again :)
Isn't that easy? Oh! and did you know that they also offer free shipping for orders of Php1000 and up? Plus they honor returns and exchanges and they also have customer service hotline to attend to your other inquiries. That's super convenient for us shoppers!!!
I actually have tons of advantages to brag about online shopping, if there are disadvantages it will only be minimal. You need to make sure also that you are buying from legit online sellers to avoid getting scammed.
Now what are you waiting for? Get that phone of yours and download that app. Make Zalora your new shopping haven and I'm sure you'll declare them to be your new BFF too in no time :)
For more information about
zalora
you can check the following:
New ZALORA Customer Service operating hours:
Monday to Friday: 9am-9pm
Saturday: 10am-5pm
Sunday: Closed
Email:
[email protected]
Website: http://www.zalora.com.ph/
xoxo,