The much awaited
BDJ Box
is here already and I'm so excited to share with you my first ever unboxing with them, and boy was it great? The first box I received from them was an exclusive Benefit Cosmetics pack. 

Ready to unbox with me bellas?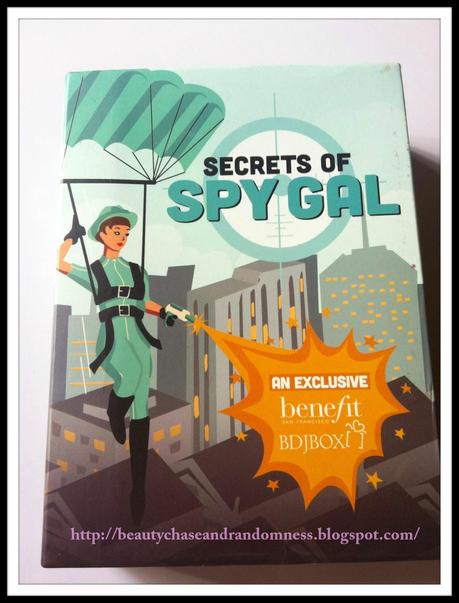 Imagine my excitement after seeing this cover while trying to pull the courier's pouch off this treasure. My heart suddenly starts with its uneven "lub-dub"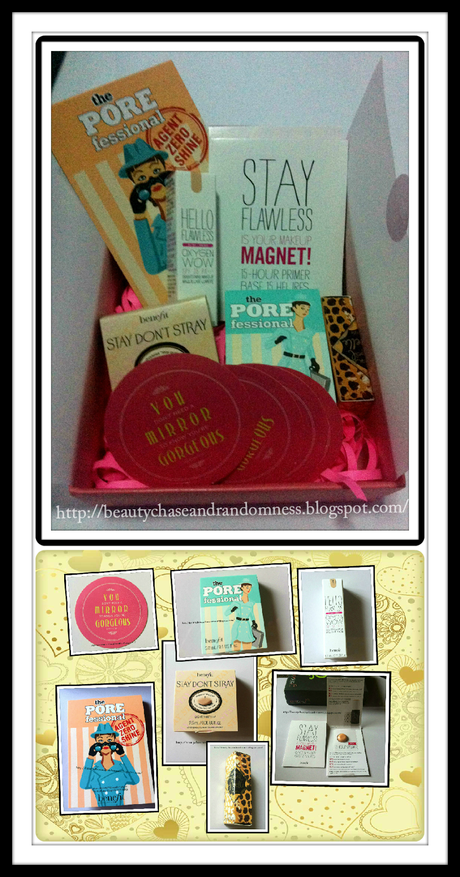 Now let's check the products one by one...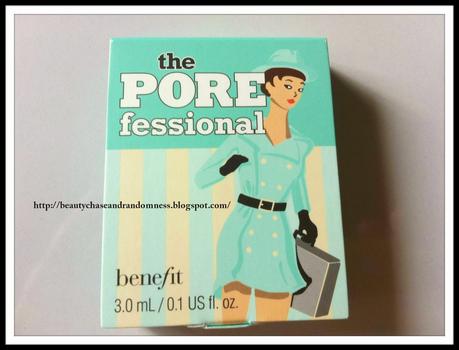 Product Description:
It quickly minimizes the appearance of pores and fine lines for smoother-than-smooth skin! Its translucent oil-free formula complements all skin tones and helps your makeup stay put. It contains Vitamin E derivative to protect skin from free radicals.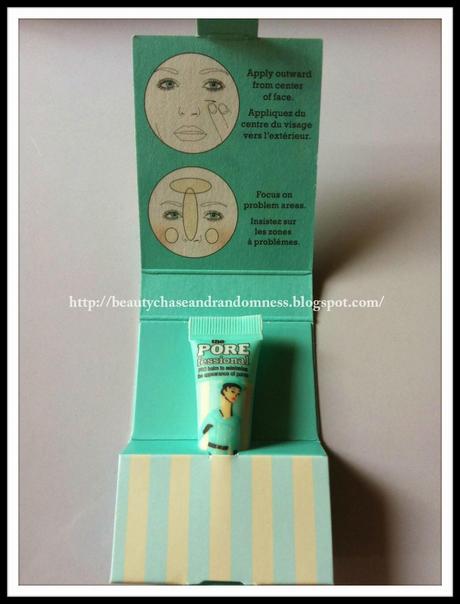 POREFESSIONAL PRO BALM
sample size 3ml - Php219 ($5)
Php 1600 ($37) /22ml
Next one is exactly what I've been looking for! I am actually on the lookout for a good primer for my eye makeup, good thing they've included this in this month's box.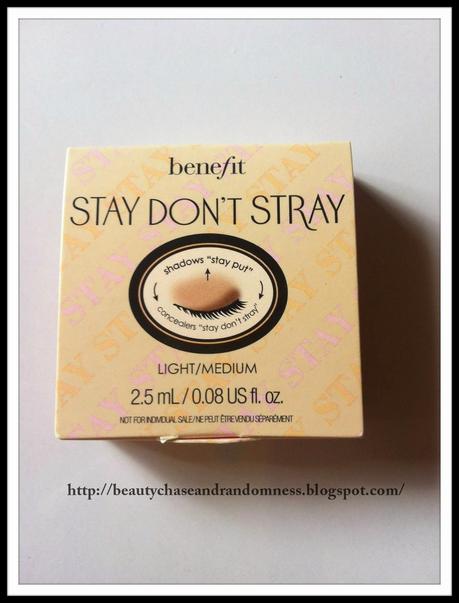 Product Description:
This dual-action power primer works 360 degrees around the eyes to make concealers and eye shadows stay put. Concealers don't crease, eye shadows stay vibrant and true. Just apply three tiny dots on your eyelids and under your eyes, blend, then set before putting the rest of your makeup.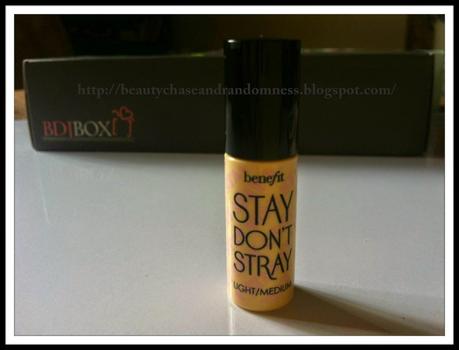 STAY DON'T STRAY
sample size 2.5ml - Php350 ($8)
Php 1400 ($32) /10ml
And as if the first two weren't enough yet for you to jump in glee,
benefit
and
bdjbox
 also include these babies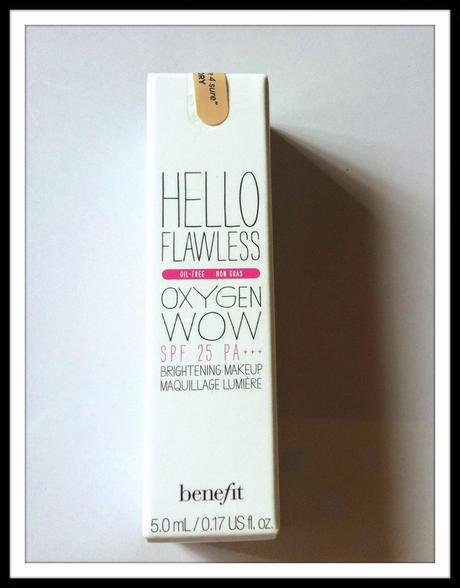 Product Description:
This new oil-free brightening liquid foundation builds from light to medium coverage for a natural, luminous and healthy-looking complexion. Fret not if you got a shade that's too light -- apply it on the high planes of your face to serve as a natural highlighter while using your regular shade on the rest of your face.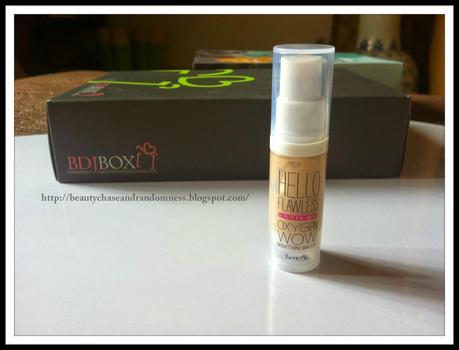 HELLO FLAWLESS OXYGEN WOW
sample size 5ml - Php317 ($7)
Php 1900 ($43)/30ml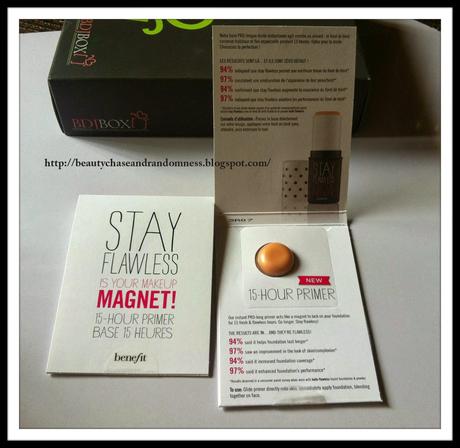 STAY FLAWLESS
sample size
Php 1900 ($43)/ 15.5g 
Product Description:
This instant pro-long primer acts like a magnet to lock on your foundation for 15 fresh and flawless hours. This invisible stick primer glides directly unto skin for optimal wear and a natural-looking finish. With this product, you'll need to use less foundation to get the coverage that you want.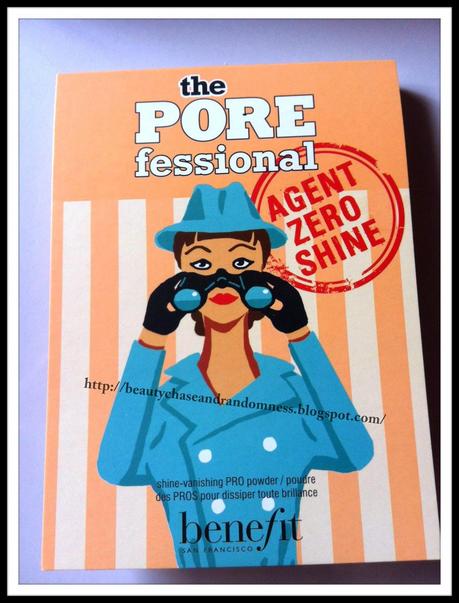 Product Description:
Instantly minimizes shine and helps smooth the look of pores. Pores and shine don't stand a chance with this shine-vanishing PRO powder. Just twist, tap and sweep to look fresh-faced, without a trace!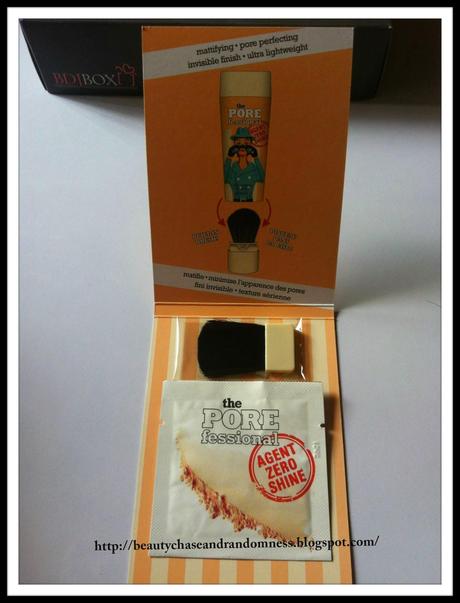 AGENT ZERO SHINE
sample size
Php 1600 ($37) /7g
The last product was unexpected, I didn't know that Benefit have perfumes too! I guess my knowledge of their product is limited to makeups and this one is a great revelation that I gladly welcome, because this one sample that I have, smells AWESOME!!!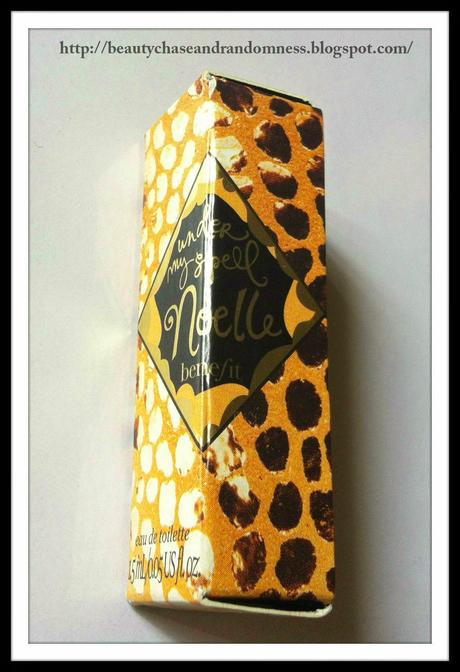 Product Description:
 This new fragrance has an exotic and glamorous woody floral scent that will surely make you enticing and intriguing to everyone around you. Be ready to receive compliments with this unexpected fragrance. Spritz on moisturized skin to help it linger longer.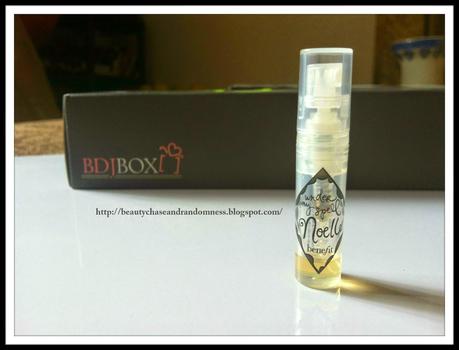 UNDER MY SPELL NOELLE FRAGRANCE
sample size 1.5ml - Php 100 ($2)
Php 2000 ($46) /30ml
Wow! that's over a month worth subscription already and to think that this are just sample sizes. This box is definitely a steal for
Php 580 ($14).
So what do I think about MARCH '14 BOX?!?
Packaging:                 *****
Product Featured:     *****
Satisfaction:               *****
Overall Rating:          *****
5/5 Happy Meter 

Detailed reviews of the products are to follow so stay tuned!
And for this month's inspirational thought...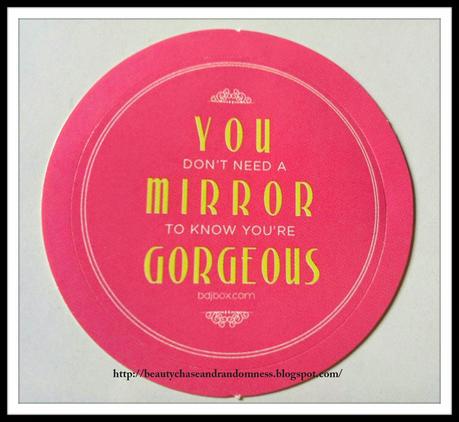 True that! Mirror can only see what is outside, it cannot determine how beautiful and wonderful YOU are inside. Everything that it shows you is just superficial. We are all GEORGEOUS if the mirror says otherwise don't believe it. 


Excited to see also your unboxings! Did you receive the same items that I have in my box?Share and comment your experience!
If you want to learn more about
BDJBOX?
Check out the following:
FB PAGE:
BDJbox
WEBSITE:
www.bdjbox.com
Also check:
Benefit Cosmetics Philippines
For International Inquiries:
Benefit Cosmetics
See you on my next unboxing bellas. 

xoxo,