Look what's waiting for me when I arrived home from my sister's place yesterday!!! It's the MARCH BDJBOX, bigger than their usual box and an exclusive box that features Pond's products. So based on the box size I am sure that you already know that we have.... full sizes!!! Now be ready fellow bellas to unbox this baby with me.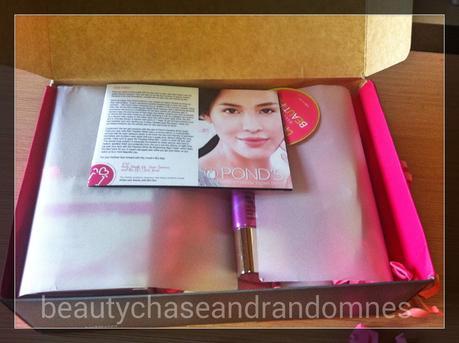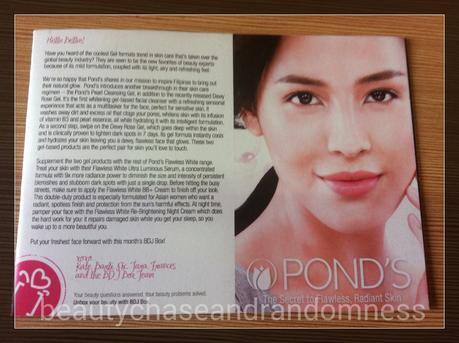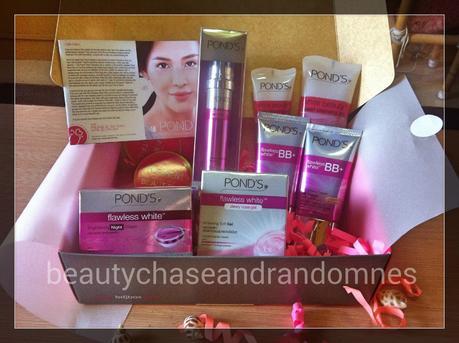 I am actually a sucker for skin care products and Pond's is one of my favorite brand, that only means that this month's box is definitely for me hahaha. Now let's check the items one by one: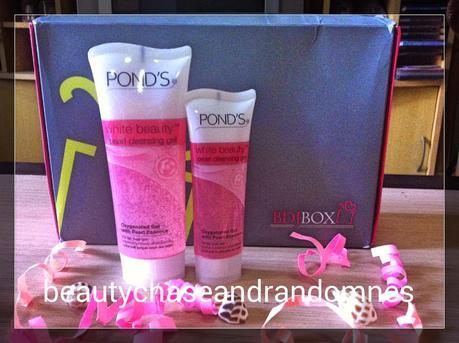 POND'S PEARL CLEANSING GEL
Full Size: 100g Php 155 ($3.49)
50g Php 85 ($1.91)
Product Description:
 The newest beauty trend is here! Pond's introduces a breakthrough to add to your beauty regimen. The new Pond's Pearl Cleansing Gel. It is the first in whitening facial wash in gel formulation that cleanses your skin, making it whiter, fresher, without drying it. It has Vitamin B3 and Pearl Essence known to whiten skin. With its oxygenated formulation, it cleanses and refreshes while locking in moisture making skin softer and smoother. This newest beauty is also perfect for sensitive skin as it has a milder ingredients compared to drying whitening soaps.

I love gel facial wash than those that are creamy so, this is definitely a must try for me.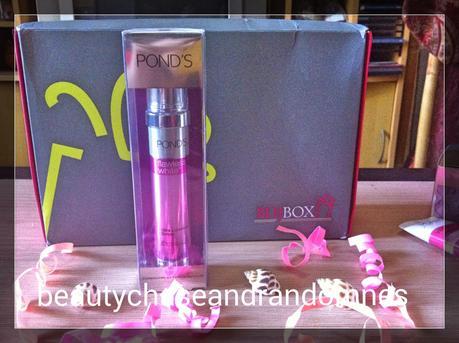 POND'S ULTRA LUMINOUS SERUM
Full Size: 30ml Php 480 ($10.81)
Product Description:
Worrying about uneven skintone caused by exposure to sunlight and pollution? Now you can unlock flawless, radiant skin in just 7 days! With 9x more radiance power in a single drop, the serum seeks to achieve spotless, radiant and eve-toned skin. It contains VAO-B3 technology that helps block skin pogmentation from appearing in the surface and helps renew our skin. Formulated with GenActiv, this layering serum interrupts the skin melanin cycles. Stubborn dark spots and discoloration are reduced in one week.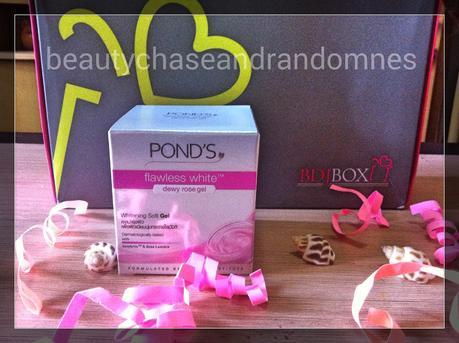 POND'S DEWY ROSE GEL
Full Size: 50g Php 399 ($8.99)

Product Description:
Pond's Dewy Rose Gel is the first expert whitening product that comes in a refreshing gel, formulated by the Pond's Institute. It goes deep within the skin and is clinically proven to lighten dark spots and smoothen pores. Its unique gel formula is gentle to touch, instantly cools and hydrates your skin. It has rose lumiere serum which is made from alpine rose extract that helps lock in moisture and reduces skin dullness from within. The result? dewy, soft skin so flawless, it glows. Great as makeup primer too!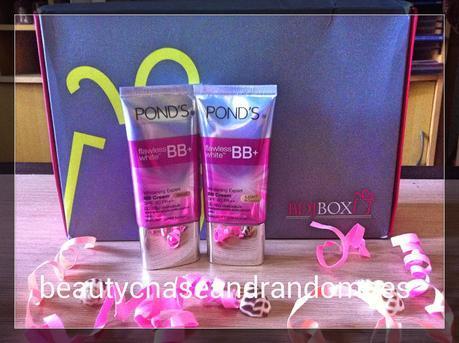 POND'S BB+ CREAM in LIGHT and BEIGE
Full Size: 25g Php 299 ($6.73)
Product Description:
Get instantly spotless and radiant skin with the Flawless White Whitening Expert BB+ Cream with SPF 30 PA++ from Pond's. It's especially formulated for Asian women who want the benefit of spotless finish and illuminated-from-within radiance. Enriched with GenActiv, it hides blemishes instantly and repairs damaged skin permanently. And with an SPF 30 protection, never worry about the sun's harmful effects on your skin again! Its formulation is light, non-oily and non-comedogenic, so it does not clog pores giving both skin care and makeup benefits.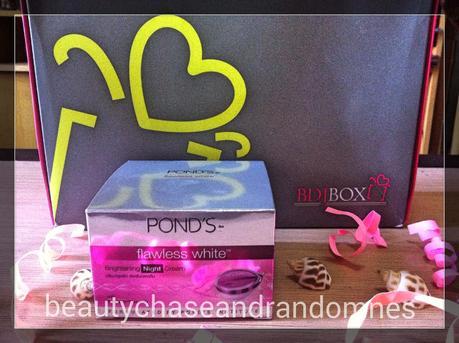 POND'S RE-BRIGHTENING NIGHT CREAM
Full Size: 50g Php 340 ($7.66)
Product Description:
As skin renewal hits its peak at night, use the Flawless White Re-brightening Night Treatment, a generation night cream enriched with GenActiv that repairs skin damage, lightens and evens out dark spots while you sleep. Wake up to a radiantly glowing skin as the night formula actively lightens and more importantly, evens out your complexion. This miracle night cream saves you from all the daily torment  your skin goes through. This amazing skinovation makes sure that you achieve you skins's potential by matching your skin type and ridding it of impurities.

That's just WOW 7 items all in full size and promises lots of benefits. I can definitely say that I am very much ready for this summer!  

This box total worth
Php 2057 roughly $46.32 definitely a steal for a Php580 ($14)!

What I think about DECEMBER '14 BOX?!?
Packaging:                 *****   (well its not the usual box so, the box itself excites me)
Product Featured:     *****   (everything's worth to try)
Satisfaction:               *****  (all in full size hurray!)
Overall Rating:          *****   (101% satisfaction guaranteed)
5/5 Happy Meter 

Love Pond's, Love summer hahaha! Now for this month's BDJ's mantra ...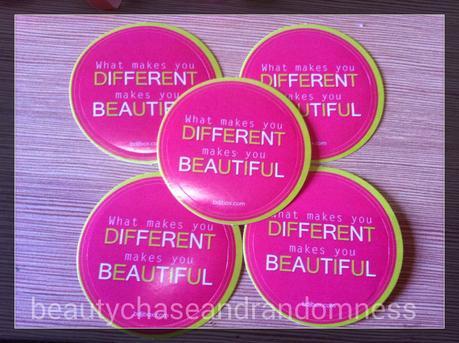 If you want to learn more about 
BDJBOX? 
Check out the following:
FB PAGE:
BDJbox
WEBSITE:
www.bdjbox.com
Also check:
  Pond'sPhilippines
For US Inquiries:
 http://www.ponds.com/product                                        
   FB PAGE:
 Pond's
See you on my next unboxing bellas. 

xoxo,