Review of:
MeMeMe FatCat Mascara
Price:

£7.99

---

Reviewed by:

Kath

Rating:

1

On

February 15, 2013

Last modified:

March 10, 2013

---

Summary:
More Details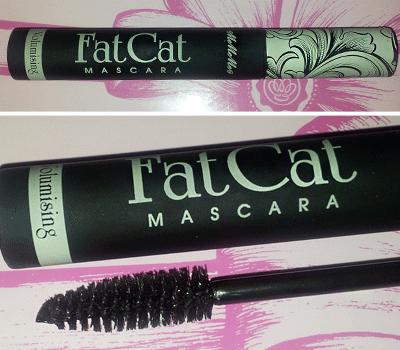 Of all of the contents I got in my February 2013 Glossybox, the MeMeMe FatCat Mascara was definitely the one I was looking forward to trying out the most. I love mascaras, and the look of this one is quite striking. It's unusual because it's plain and yet decorative, bold yet fun. An interesting part of this mascara is actually the feel of the tube; it's a matt feel which is so different from the shiny plastic-y feel typically associated with mascara.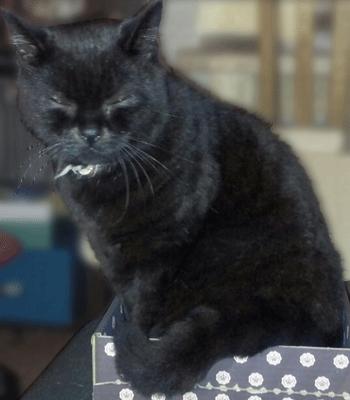 The thing I liked most about this product is definitely the name. I have my very own FatCat (called Mish!) who was also in my Glossybox, and I have to say that he's much, much, MUCH better than this mascara.
Other than the fact that he's my gorgeous cat, the reason Mish is much better than the MeMeMe FatCat mascara is because Mish is striking, bold and looks very touchable – all the things this mascara isn't. With one layer of the FatCat mascara there is only a very slight difference to eyelashes, and this is because the mascara is dry. Seriously. No gloopy black liquid that you'd expect from a brand new mascara, just a dry brush. As such, the mascara needs several coats, but after the second or third coat there still isn't a particularly strong difference that you'd expect from the same number of coats from another decent mascara. By this time, eye lashes look clumpy and uneven, and then start sticking together, which I'm sure you'll agree isn't ideal. The brush is also extremely difficult to use as it's too dry to allow fluid movement, and it ended up tugging my eyelashes horribly.
If you're going for an exceedingly natural look, then this one may suit you, but don't expect it to last all day. By the time I got home, even 2 layers of this mascara hadn't lasted. I don't know why anyone would waste £7.99 on this 8ml tube when there are so many better and more effective eyelash solutions out there. Don't bother with this one because the cool name and packaging is just making up for how rubbish this mascara actually is.