Woah, Megan Fox looks… refreshed?

In her newest ads for Giorgio Armani's Regenessence Skincare line, Miss Fox is looking a little different than we're used to seeing her. Too much botox? Too much photoshop? What the hell happened to her eyebrows?!
Can we also talk about why a 24 year old is fronting a national campaign for anti-aging skin care? Regenessence's Youth Regenerator and Rejuvenating Cream are for reducing the appearance of wrinkles, refining texture and improving skin tone.
Megan Fox should stick to selling makeup and underwear because if I were to pick which skincare line to buy based off of their celebrity spokesperson,  I'd choose Cate Blanchett for SK-II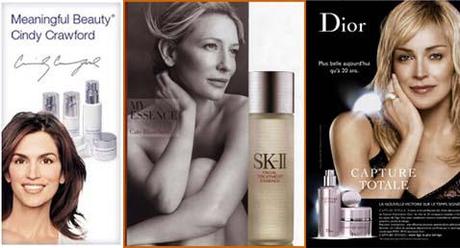 Cindy Crawford (45), Cate Blancett (41), Sharon Stone (53)