It's crockpot time again. Breaking it out for a delicious Mediterranean roast turkey inspired by our trip to Greece. A juicy turkey tenderloin, kalamata olives, sundried tomatoes and a nice rich broth.
This is a delicious meal for pretty minimal effort. Throw it in the crock pot and go. We love pork tenderloins but I often forget about the turkey. There was a sale on the tenderloins after the holidays and I figured I could come up with something to make with them.
Comfort food but with great flavors!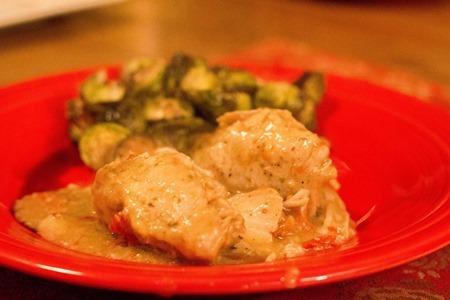 Mediterranean Roast Turkey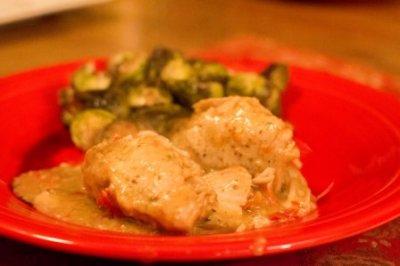 Prep Time: 10 Minutes
Cook Time: 7 Hours
Keywords: slow-cooker entree turkey
6058596
Ingredients (Serves 4)
1 turkey tenderloin (2-3 lbs)
1 large onion, finely diced
1/2 cup pitted kalamata olives
1/2 cup julienne-cut drained oil-packed sun-dried tomato halves
2 tbsp fresh lemon juice
Zest of 1 lemon
2 garlic cloves, minced
1 tsp Greek seasoning mix
Salt/Pepper
1/2 cup chicken broth, divided
3 tablespoons all-purpose flour
Instructions
Combine first 9 ingredients in a crock pot. Add 1/4 cup chicken broth. Cover and cook on low for 7 hours.
Combine remaining 1/4 cup broth and flour in a small bowl; stir with a whisk until smooth. Add broth mixture to slow cooker. Cover and cook on low for 30 minutes. Cut turkey into slices.
Powered by
Recipage