-Contributed by Vanessa Facemire. 
Ever wonder what your personality says about you? Well, there's a test for that. What about your IQ or achievement? There's a test for that too. Would you like to be able to have someone tell you what career to choose? Well, you're in luck because there's a test for that too! For more than a century, psychologists have designed and administered tests and measures to assess many different kinds of human abilities and characteristics.
The history of psychological testing is long and varied. It has roots in ancient China; where the emperor instated proficiency testing on topics such as civil law and fiscal policies for public officials. From phrenology to vocational testing, scientists and practitioners have been fascinated with developing new ways to "measure the mind". Historically, psychological tests have been used in very diverse ways across a variety of settings.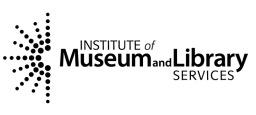 The Cummings Center for the History of Psychology is featuring a new exhibit called "Measuring the Mind" that showcases some early ways that psychologists have measured different abilities and characteristics. Funded by the Institute of Museum and Library Services through the "Museums for America" program, the exhibit gives visitors a chance to see and interact with tests and measures dating from the nineteenth century to the present.
The exhibit features a 1921 home economics test for 8th grade girls that measures knowledge of "household arts" such as clothing care and repair, childcare, and budgeting. The 1919 Woodsworth Personal Data Sheet, which measures potential emotional difficulties among WWI recruits, was specifically designed to identify soldiers who might be at risk for shell shock, which we now know as post-traumatic stress disorder. A black-and-white 1935 film depicting the different tests used to measure mechanical aptitude among potential employees is also highlighted.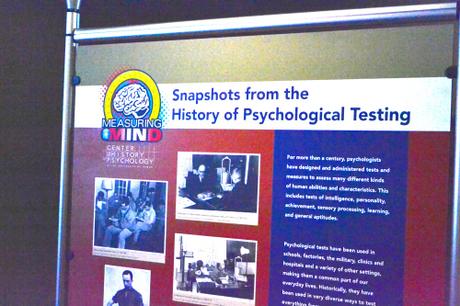 The exhibit also features a variety of interactive displays. Want to test your mental acuity? Check out the weights discrimination test used in the nineteenth and early twentieth century as a way of examining the relationship between the physical world and the mental world.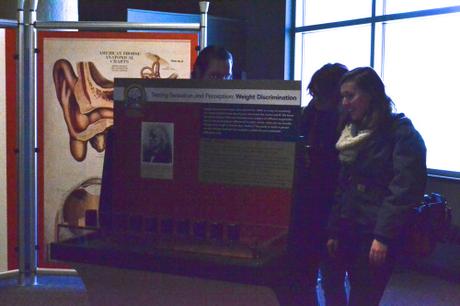 Do you wonder about your motor learning ability? Check out the finger maze, developed in 1928, used to select employees for jobs requiring fine motor skills.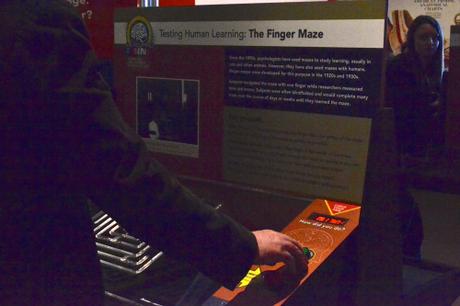 Want to measure your intelligence? Check out the form board intelligence test from the nineteenth century and time yourself to see how quickly you can complete the board. Form boards were used in a variety of situations including: measuring mental capacity and nonverbal intelligence in children, as part of a battery of tests used on immigrants at Ellis Island, and during WWI to test intelligence among illiterate recruits.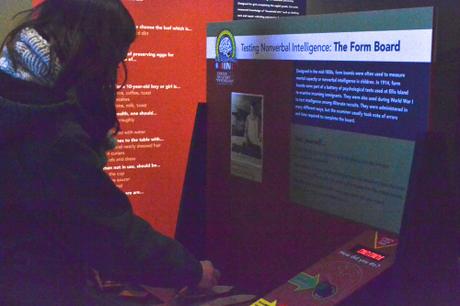 Visitors can also test their intelligence through the Army Alpha interactive display. Developed in WWI, the Army Alpha was the first intelligence test designed to be administered to large groups. This test was used to test new army recruits and by the end of the war, more than 1 million recruits had been tested.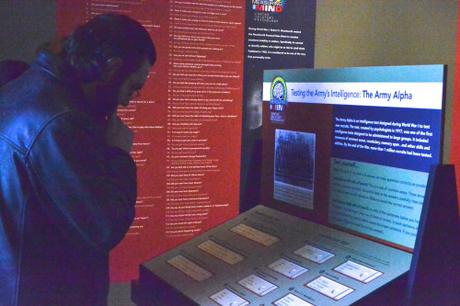 For more information about these tests and many more pay a visit to the Cummings Center for the History of Psychology to check out our "Measuring the Mind" exhibit. You can also schedule a research visit to examine our vast collection of psychological tests and measures.