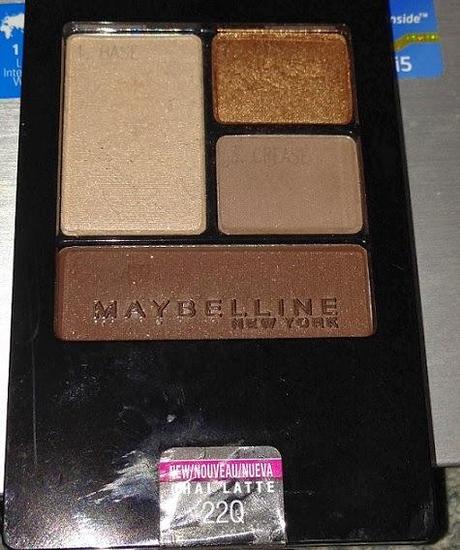 I was not aware that Maybelline was revamping their eyeshadow.  But I have never had much interest in trying out their eyeshadow, until now.  So the change obviously worked.  The eyeshadow singles, duos and quads now come housed in a black, hard plastic case.  The quads also come with two applicator sponges. They also come in a nice variety of shades.  I did not have very high hopes for the eyeshadow, but this quad ended up being better than I expected.
Shades 
Chai latte is a gorgeous array of neutrals.  It has a light, shimmery beige for the base shade.  The lid color is a shimmery copper, the crease shade is a matte tan and the liner shade is a darker brown with subtle shimmer.  And when I say subtle, I mean barely visible to the human eye.  You can see it with the flash, but once applied, you cannot see the shimmer.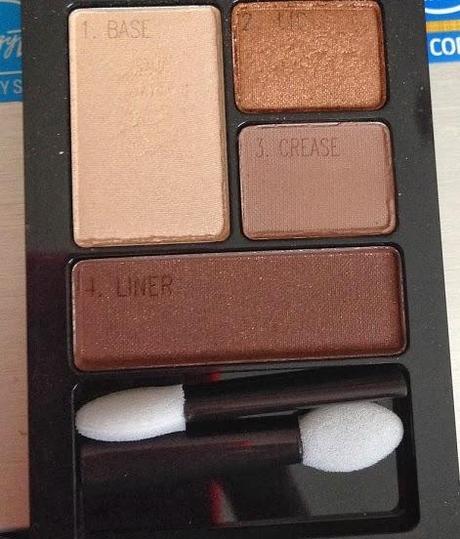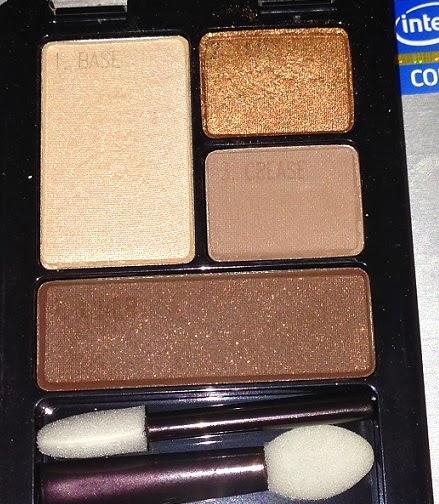 Without primer. this palette is extremely "blah."  The shades barely show up and I cannot imagine what application would be like,  But with primer, they drastically improve.  And they last all day.  Add Nyx's milk as a base, and they get that much better.  The texture of the shadow is okay.  It is not very smooth, but it isn't too rough.  It is not at all powdery and the matte shade is only a wee bit chalky.  It does not crease at all, and at the end of the day, it has not faded.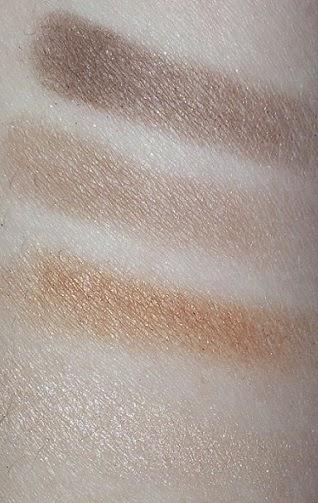 No Primer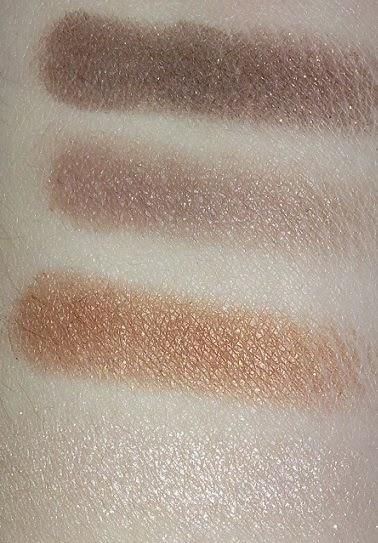 Primer Only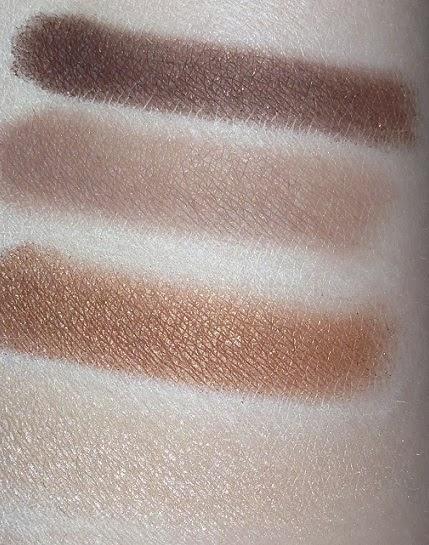 Primer+White Base
If you have a million eyeshadows like I do, I would pass on this. It is not a bad product, but I imagine you likely have similar shades already in your stash.  But if you are just starting your makeup collection and are on a budget, this is a good option for you.  But I would also get e.l.f's eyeshadow primer to enhance the color and staying power.