It's time for May Hits & Misses!
Surprisingly, I don't really have a ton of favorites this month and it's because I've been wearing minimal to no makeup at all - hooray for being confident in my own skin! It really does feel good letting my skin breathe and go au naturale - I've notice a real difference now that I'm concentrating on taking care of my skin rather than covering it up! But I'll talk about my updated skincare routine at a later post - for now, here are this month's Hits & Misses...
Hits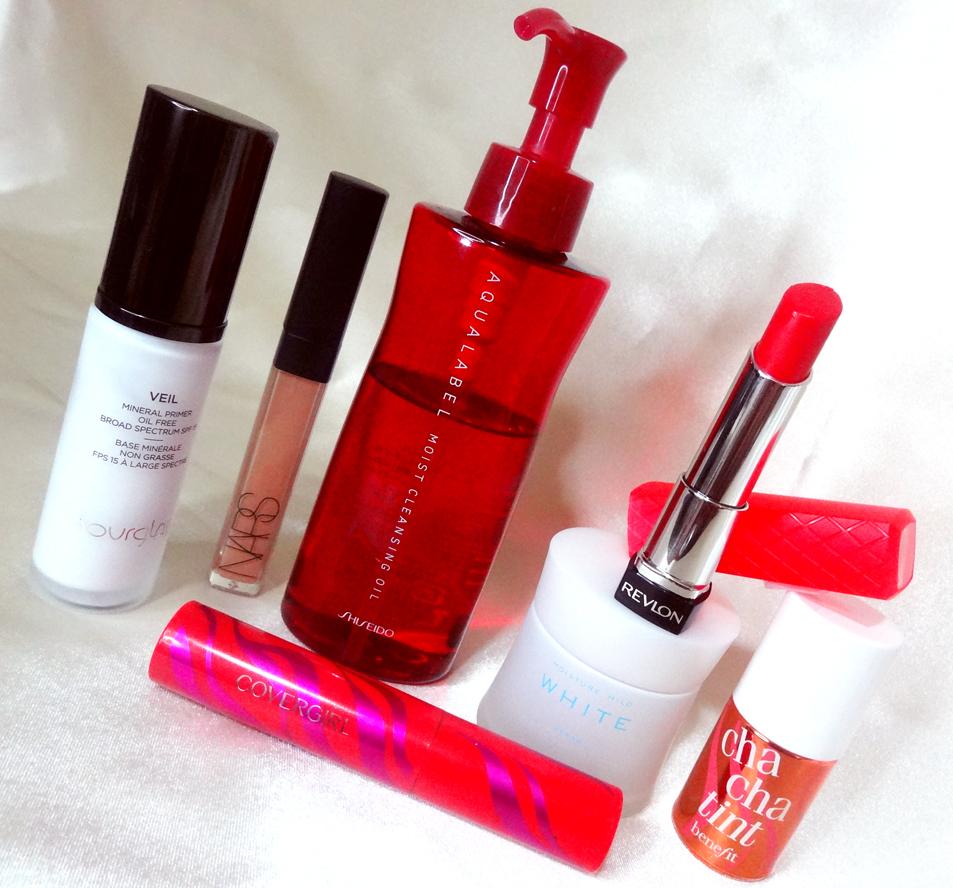 1. Revlon Colorburst Lip Butter in Wild Watermelon
I'm not much of a "red" lips kind of girl, so I was pleasantly surprised at how often I started wearing this new shade from the Revlon Colorburst Lip Butter collection - I seriously have not stopped wearing it since I've gotten it! This is a gorgeous, wearable red that can certainly be sheered out for that sweet and innocent look or you could build it up and make a bold and fierce statement.
2. Hourglass Mineral Veil Face Primer
The HG of all face primers! I'll be doing a more in-depth review on this soon so I'll leave it at that ;)
3. NARS Radiant Creamy Concealer
Definitely in the run to be the best concealer out on the market at the moment! Great for both spot-concealing and covering those dark circles under your eyes. Extremely opaque but maintains a very natural finish and it will not budge until you tell it to! Absolute LOVE!
4. Shiseido Aqualabel Moist Cleansing Oil
I was seriously one sad puppy when I couldn't get my hands on this all-time favorite; but, now that it's available again, you can bet that I stocked up! Other makeup removers can irritate and leave your face feeling dry and still yucky,  but this cleansing oil melts away all your makeup (even waterproof!) and will leave your face feeling clean, refreshed, and moisturized!
5. Kose Moisture Mild White Cream
Great moisturizer for people with combination skin! Sinks right into your skin and immediately moisturizes your face without feeling heavy or oily (so it's great under your makeup). This moisturizer also helps with lightening acne scars and an overall brighter complexion.

6. Softsoap Sensations - Forever Springtime Body Wash (not pictured)
Why are you limited edition?!?! This smells absolutely heavenly and I love how the scent lingers on your skin after your shower! It lathers up really well and doesn't dry out your skin! This is extremely affordable, so if you can still get your hands on it, stock up!!!
7. Covergirl Flamed Out Mascara
This mascara is definitely not for everybody, but it's the perfect mascara for someone like me! Read my full in-depth review here.
8. Benefit Cha Cha Tint
I'm so glad that I've rediscovered this product - it works great as a cheek and lip stain that lasts all day! The perfect spring/summer multitasker!

Misses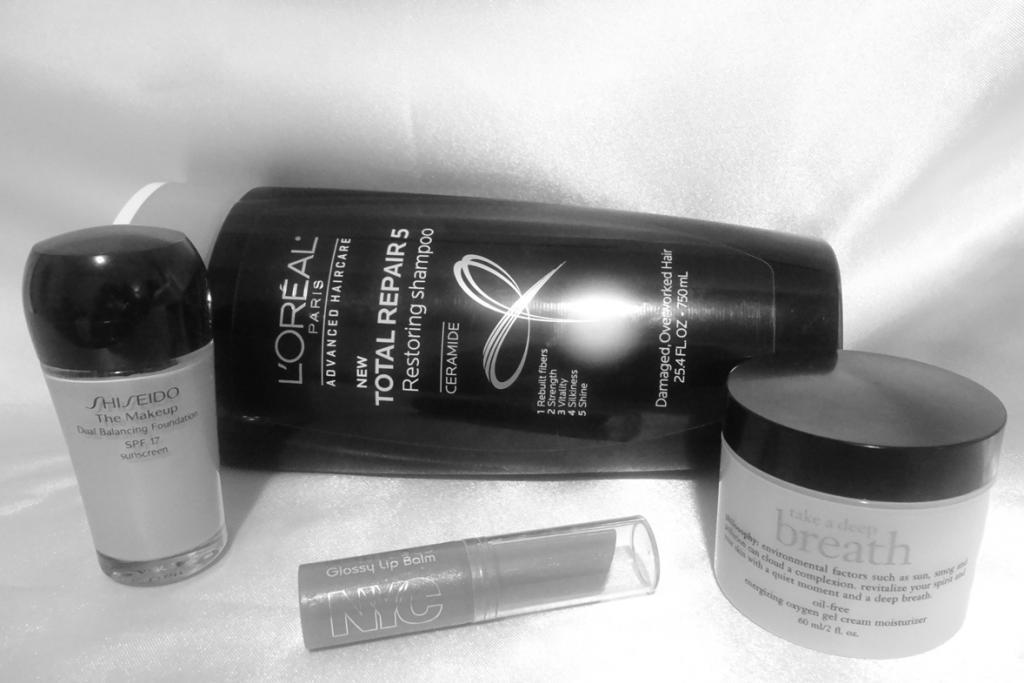 1. NYC Applelicious Glossy Lip Balm
I almost loved this product...sadly it was not meant to be. Read my full in-depth review here.
2. Shisedio Dual Balancing Foundation
I'll be doing a full review on this product, so I won't go into too much detail. I purchased this after reading a lot of reviews raving about it and was extremely let down! No pump, extremely cakey, and difficult to blend.
3. L'Oreal Advanced Haircare Total Repair 5 Shampoo
If you can't thoroughly clean my hair, then you are a useless shampoo! Seriously...despite lathering up well, I was always left feeling like I didn't shampoo at all. Also, this shampoo seems to have made my hair even more frizzier than it already was (like I needed that...)
4. Purity Take A Deep Breath Moisturizer
I won't completely bash this  moisturizer...it'll probably work for people with really oily skin. However, if you have combination or dry skin then this will not be moisturizing enough! I love the gel-cream texture of this moisturizer as it sinks right into your skin and leaves it cool-to-the-touch. Unfortunately, even if I applied two layers of this moisturizer, my skin still felt like it needed more.