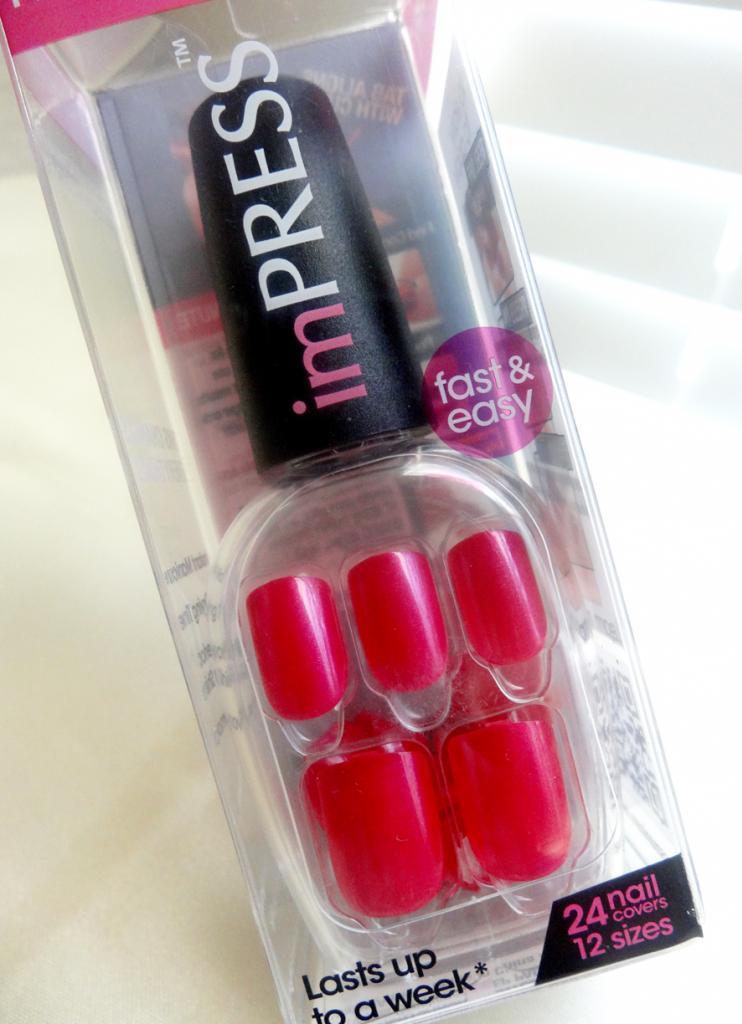 Hi, friends!
Today I'll be doing a review on  
Broadway Nails imPRESS Press-On Manicure
. I received these products for free in my SpringVox Box from Influenster (read my Influenster post
here
).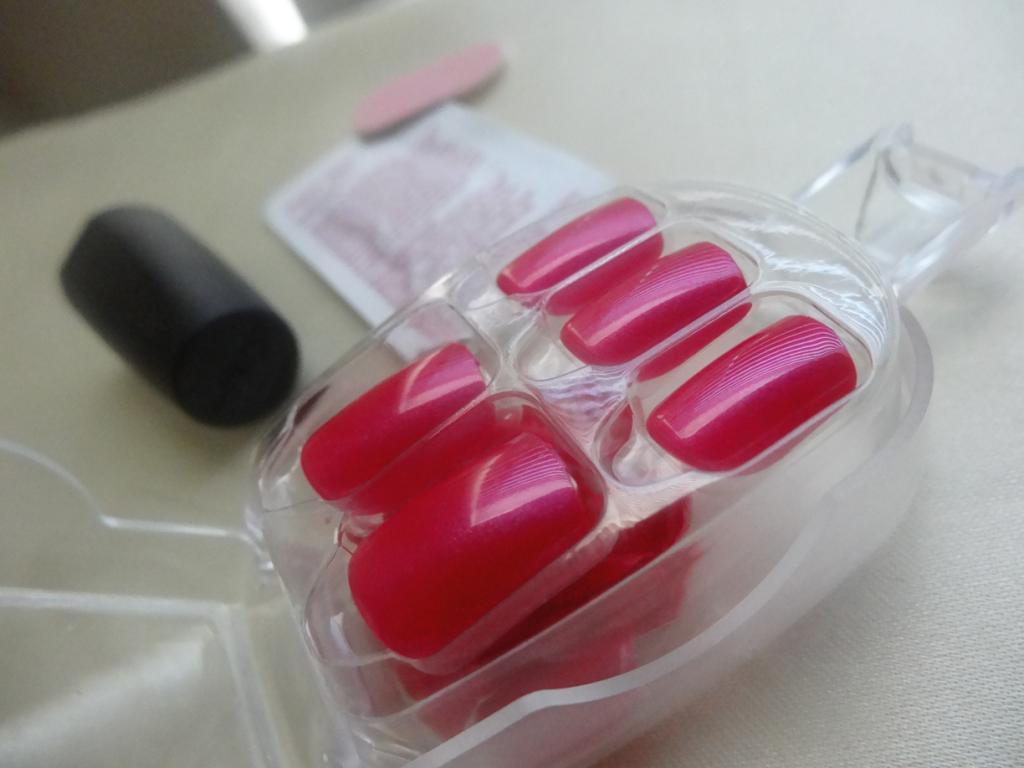 The kit retails for $6.99- $8.99 and contains 24 nails, a prep pad, and a mini nail file. Each nail is numbered in the back, but it's written so small that it's quite difficult to make out . Personally, I didn't even bother with the numbers because I prefer to manually size each nail since the right size for my left hand may not always correspond to my right hand. These press-on manicure do come in a variety of  both simple and crazy designs and can be purchased in most drugstores.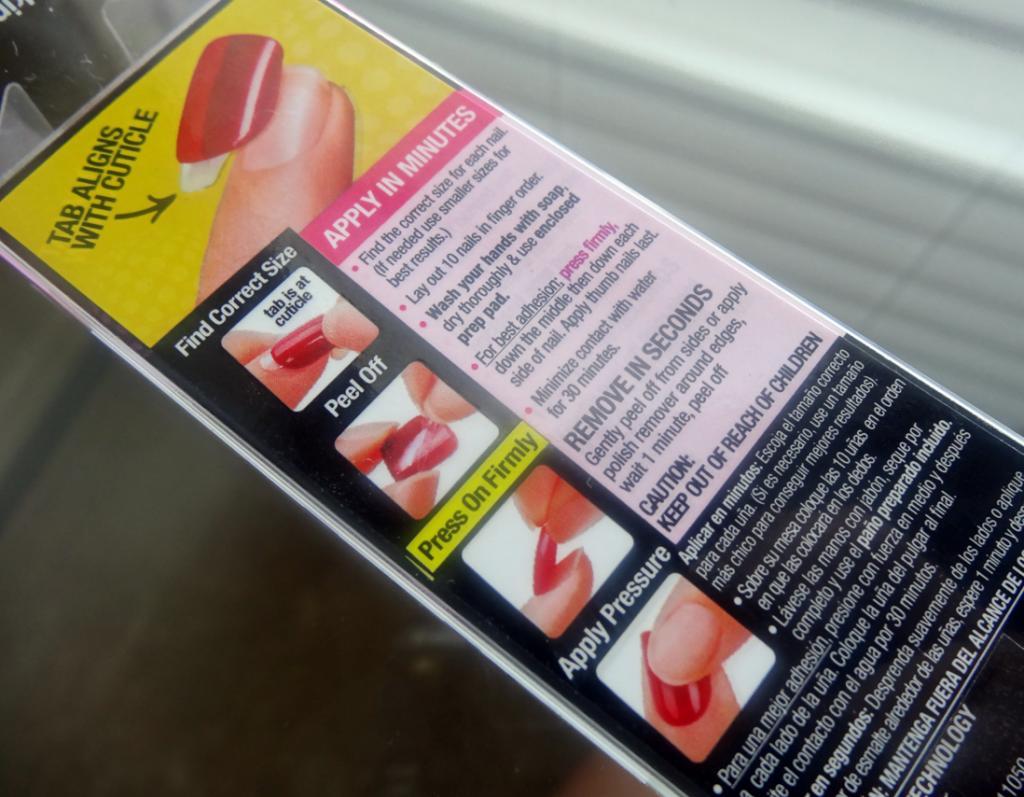 Application was super quick and easy! First I matched all my nails and then wiped each nail
with the prep pad provided. The prep pad isn't super saturated, so be sure to move fast enough so you can thoroughly prep all your nails. Afterwards, I just peeled off the plastic tab, lined it closest to my cuticles, and pressed 
firmly
(
this is extremely important
)! The glue on these nails are very sticky, so there's no room to "readjust" - once it's on, it's on! The instructions do recommend that you  minimize water contact for at least 30 minutes so that the glue properly sets. After this waiting period, I finished everything by filing the nails to my desired length. The tip of the nails are not smooth, so I do recommend filing them.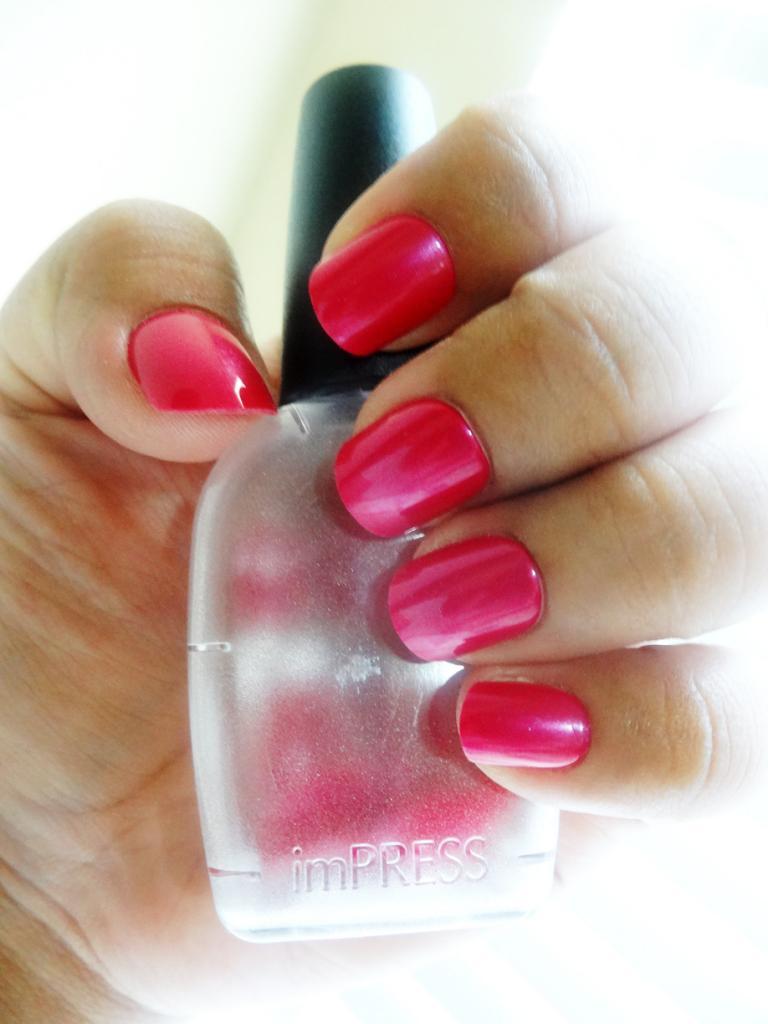 I was really impressed with the overall look of the nails. You could obviously tell that they weren't my natural nails, but they didn't look overly fake either. I didn't have any trouble finding the appropriate sizes for my nails, but not all the nails were a "perfect" fit (the instructions did note that it was better to go a size too small than a size too large). Although it claims to last
up to a week
, I only wore these nails comfortably for three days. By the fourth day I could feel the nails coming loose, so I just took them off. Some of the nails were easily peeled off, but the others had to removed with some polish remover. To be honest, I didn't really do anything special to prolong the life of these  nails, but it wasn't like they took a beating either. I probably could have gotten at least another day out of them if I were a bit more careful, but overall it lasted longer than I thought it would (I was sure it would start peeling by the end of the first day).
Overall, I would rate these nails a
4 out of 5
. Although they will not replace going to the salon and will not last for a long time, they are extremely handy to have for special occasions. I definitely do
not
 recommend these for long wear, but if you can't make it to the salon in time for a date night then these will do the job! I love how easy these nails are to apply and appreciate the fact that I don't have to damage my nails to use them!
Have you tried these imPress Press-On Manicure? Let me know in the comments below how you liked (or disliked) them!

I received these products complimentary from Influenster for testing purposes.