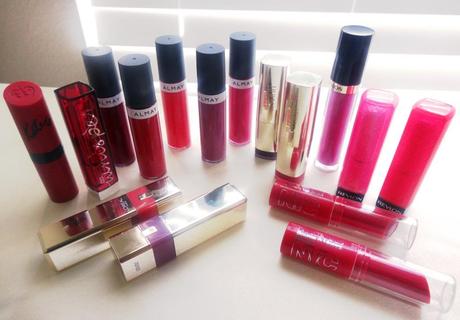 Hi Lovelies!
Recently I went to my local CVS and picked up a bunch of new lippies (as pictured above)! Don't ask my why I  felt like I needed all of those...it just happened. Now, aside from the Revlon Lip Butters and Super Lustrous Lip Gloss (which has a new, round packaging) all of these are pretty new to me. I've tried the NYC Applelicious Glossy Lip Balm before (click
here
for the full review), but as promised I did get a couple more of shades to try out (Applelicious Pink and Apple Blueberry Pie). I'll do a follow-up review as soon as I give these a good test run!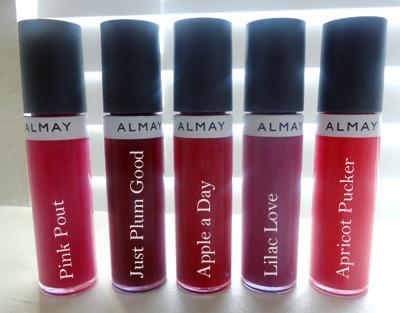 I also got several shades of the Almay Liquid Lip Balm - I'll do a full review with swatches sometime next week, so keep an eye out for that! I initially only picked up two shades to try out, but soon after I picked up three more (hehehe - a little review sneak peek!).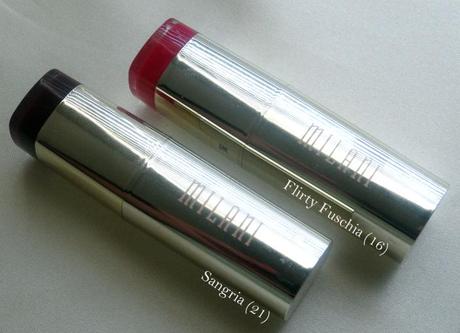 After hearing so many rave reviews, I finally got my hands on some Milani Color Statement Lipsticks. The shades I got, Sangria and Flirty Fuschia, are both very bold colors that I'm excited to try out! I'll also do a full review on these lipsticks!
The other lip products that I purchased includes:
Rimmel's Kate Collection in #104
Maybelline Color Whisper in Roses of Attraction
L'Oreal Color Riche in Violet Chiffon and Sunset Angora
Yup...I went a little overboard! Hahaha...
I know for sure that I'll be doing a review on the Almay Liquid Lip Balm and the Milani Color Statement Lipsticks, but just let me know in the comments below if you'd like me to review any of the other products! I already have a full review on the NYC Applelicious Glosasy Lip Balm, which you can read
here
, but I will be
updating
that review with a
follow-up
. 
Don't miss any reviews and/or follow ups!  Follow me on twitter,
bloglovin
, or like the iBlushBeauty Facebook Page to stay up-to-date!