ZOMG I am how excited right now. I'm gonna be attending the MCM store opening and fashion show later. Now usually I'd be more psyched, but this time, it's gonna be a borderline stampede. Thus, bring out le warpaint (I'm serious this time) – I need makeup that doesn't budge even if I have to leopard crawl to get through the crowd.
Mary Kay True Dimensions Lipstick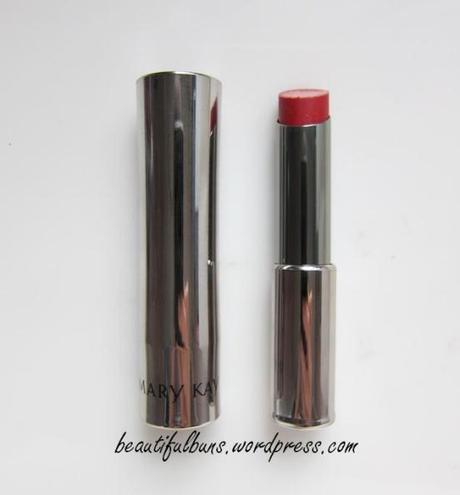 Mary Kay True Dimensions Lipstick in Firecracker shade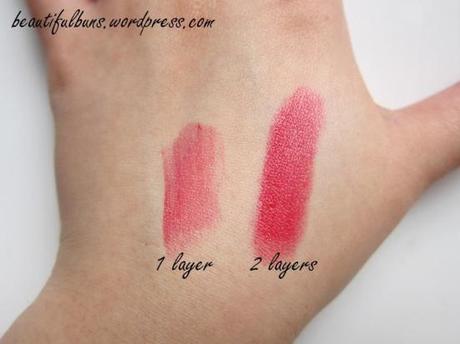 From Twilight to traffic light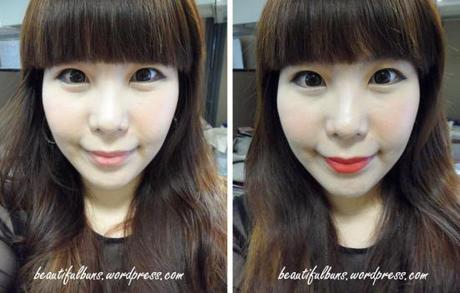 See what I meant about prettying up for Rain and G-Dragon? One of the very rare photos you'll find on my blog without my signature glass

I say…
I quite like this!
First and foremost, it covers up almost all of the dry flaky lips you see – pictures don't lie baybeh.
I did not have to apply any lip balm or gloss.
What you see is just 1.5 coats (the 0.5 came from my lousy and inaccurate aiming).
It can barely be felt – seriously, it's a total lightweight lipstick.
The colour is pretty intense, although if I had a choice, I'd pick something with slightly cooler undertones – this one is kinda on the warm side, and my skin doesn't do well with these orangey coral tones.
The case is pretty unique – it's not your usual twist open or magnetic caps – instead, the best way I can describe it is using the word "vacuum". It kinda uses the air to suck in the cap and prevent it from falling out.
When it fades, it leaves a faint tint on your lips – the tint is not as strong as the Vidi Vidi Creamy Touch Lipstick, but it's still a decent tinge of pink.
Overall, a pretty appropriate lipstick for red lip newbies – it doesn't cake nor flake and it's moisturising enough. Just remember to choose the right shade of red

0.000000
0.000000