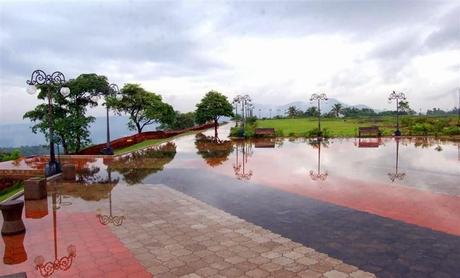 Two major tourism destinations in the Malappuram district are going to get new facilities to attract more visitors. The State Tourism Department will begin the development works in Kottakkunnu Tourism Park in Malappuram town and Vaniyambalam Market Street in Vandur. The government has granted for carrying out development works worth Rs 6.5 crore, in these spots, The Times of India reported.
A P Anilkumar, Minister for Tourism, , said that the new entertainment facilities are expected to attract more domestic tourists to the spots. Development works worth Rs 4.5 crore would be carried out in Vaniyambalam Market Street, which is as part of implementing the Vandur Town square mega tourism project. The beautification works as part of the Vandur town squire project, have already been started at Vandur town.The Vaniyambalam market street modification also would be a part of the project.
The works worth Rs two crore would be carried out in Kottakkunnu Tourism Park. Musical dancing fountain and multimedia show facility would be the major new attractions of the park.
Read Full story