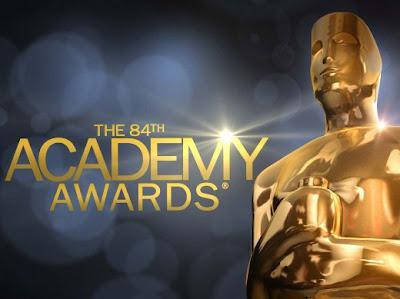 I'll be the first to admit that I'm not a huge fan of the Oscars. Particularly in the last couple of years. Sometimes I enjoy laughing at particularly ridiculous dresses or the odd embarassing or touching moment, but for the most part I pretend they're not happening. With one exception. The day after the event, I love scrolling through website after website featuring the makeup of the stars - the glamourous, the flashy and the just plain tragic! Because I'm not (totally) mean-spirited, this year I've just picked the top 10 looks - from the natural beauty to the red-hot smokin' diva!


10.  Jennifer Lopez My enjoyment of J-Lo comes and goes, depending on if I'm in a bronzer phase or not, but I liked her look for the Oscars this year - understated, but with a cut crease eye look that added a little twist to an otherwise unremarkable (though beautiful) red carpet look.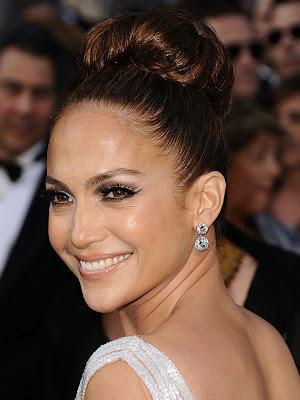 9. Emma Stone


Overall I wasn't super crazy about Emma's look - disappointing because I am in serious like with this girl. Her sense of humour, her voice, her sexpot yet still girl next door look... but this just didn't work for me. I still think she's gorgeous, however, and I do love a good kitten flick liner!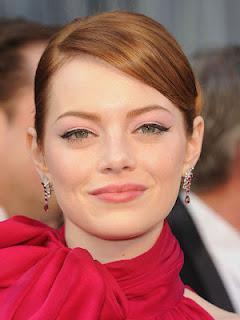 8. Michelle Williams


Gotta love that the girl stuck with the pixie cut and added a playful, girlish pink lip rather than playing up her Marilyn! That just would have been a bit too on the nose - though stunning, of course.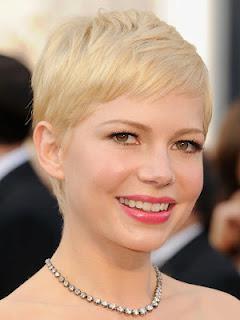 7. Mila Jovovich


Ah, Mila. She won my heart in Fifth Element (so did that magic makeup machine) and I think she is just stunning. This makeup look helped.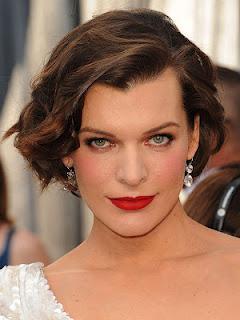 6. Viola Davis


I love this woman. There is just something eminently likeable about her. She's someone who seems capable and reliable - yet still a whole bushel of fun. Take her understated, all natural hair offset with emerald green liner for the Oscars this year. Somehow this totally worked!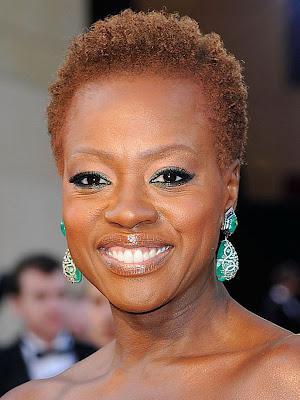 5. Penelope Cruz


I have never been a fan of her acting, but damn does the girl clean up good! I love Penelope's subtle face that draws full attention to her smoldering eyes - which are, in my opinion, one of her best features.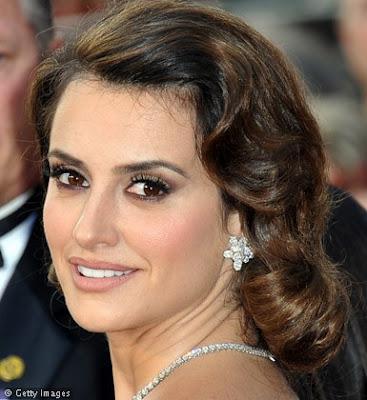 4. Jessica Chastain


I'm not a huge celeb follower, so I honestly have no idea who this lady is. But when looking through Oscar photos this year, hers always made me pause for a moment and just take it in. Her hair and dress offset each other perfectly, and I love how her pale brows and skin really make that flick of black liner pop! Just gorgeous.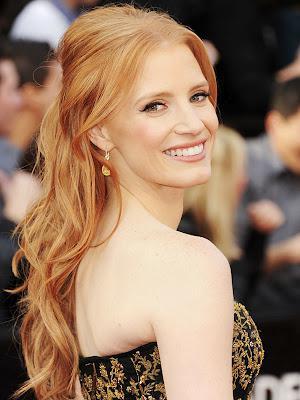 3. Rooney Mara


Love. Love the bangs, love the marble skin, love the intense brows and LOVE the bright lip! The full effect is so clean and polished. Not a thing I'd change!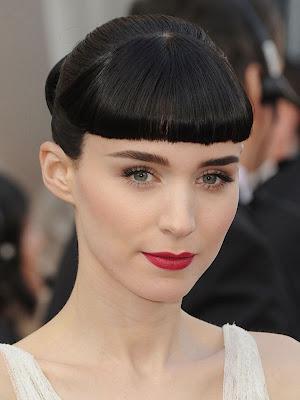 2. Kristen Wiig


Kristen Wiig creeps up on you. She doesn't necessarily make a huge impression the first time you see her, but every time she pops up, you fall in love with her just a little bit more. I love her understated beauty, and her ability to go all chameleon and pull off everything from girl next door to roller-derby hot mama! I really enjoyed her au naturel look for the Oscars this year - here's a lady who doesn't need full on glam to look her best!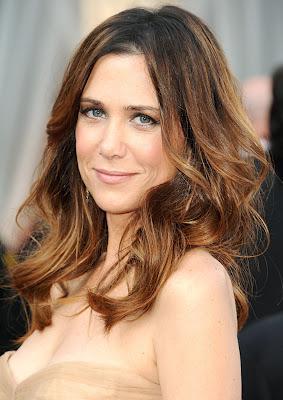 1. Angelina Jolie


I have to say, as predictable as it might be, my absolute favorite was Angelina Jolie. I loved her sultry smokey eye with just a hint of warm bronze, offset by a classic red lip - too bad about the whole leg fiasco or she would have been pure perfection!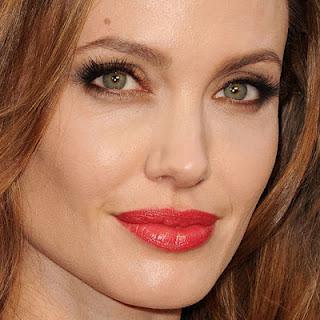 Overall I thought there were some wonderful looks gracing the red carpet this year - though I was sorry not to see Mila Kunis, whose look topped my list last year! Who did you miss? What looks were most memorable for you? Whose look would you die for?
xo M.